a woman on a bike in Paris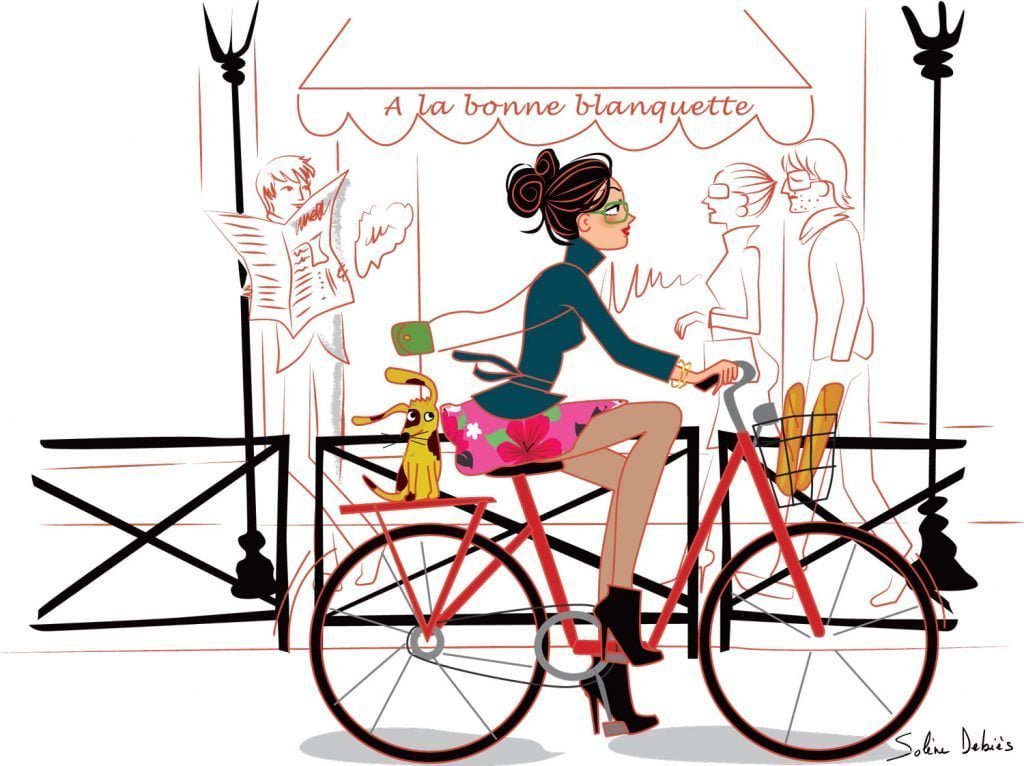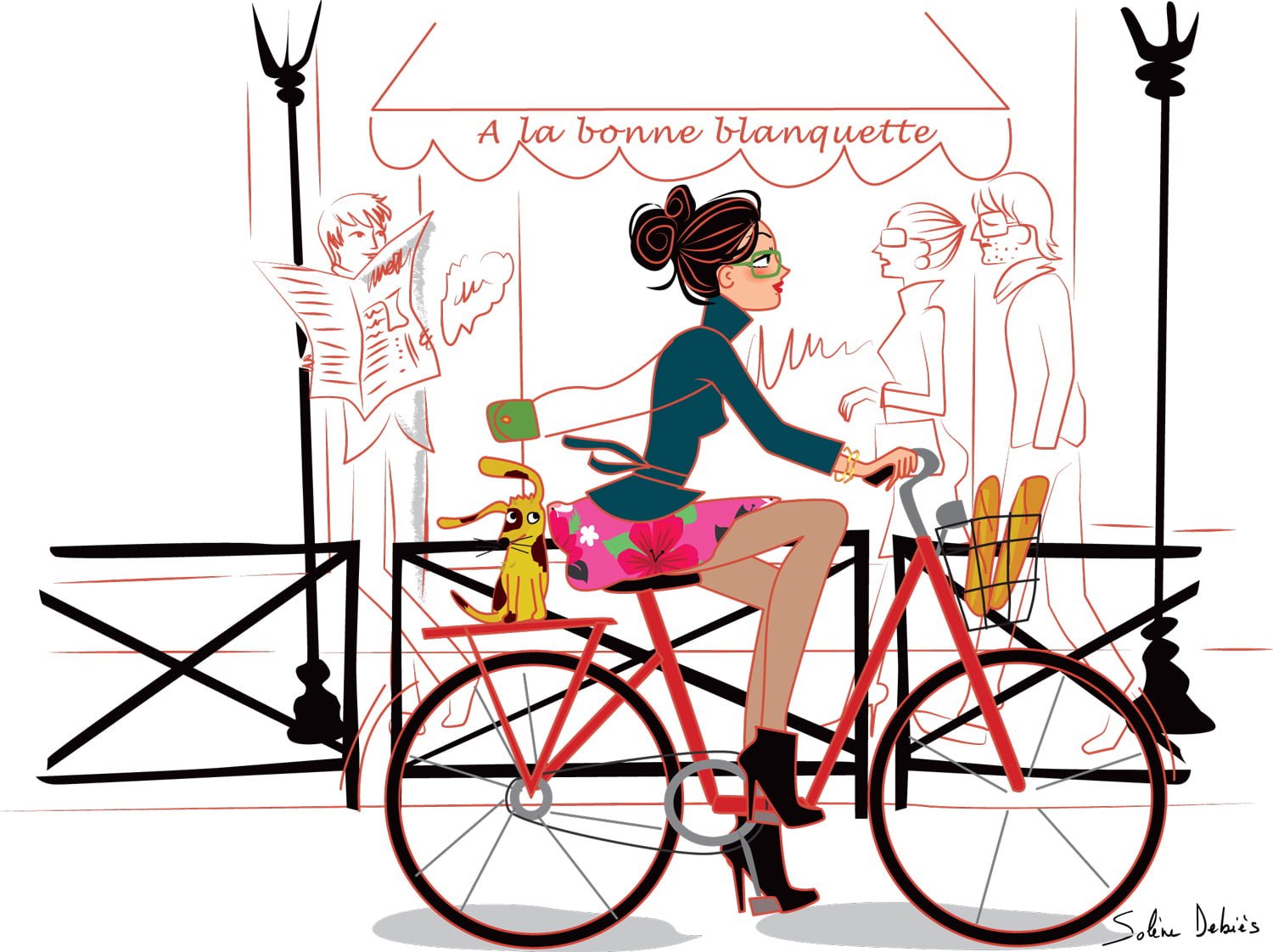 Drawing for Biba: a woman by bike in Paris
I suggest you start the year by bike, following this pretty young lady on a bicycle through the streets of Paris.
She rolls in front of the dreamy eyes of a young man who follows her gaze, very soberly camouflaged behind his newspaper. This day seems to be placed under the sign of life and its arts: our pretty Parisian woman was shot right at the time of her passage in front of the small bistro "à la Bonne Blanquette". The chef of this tasty lunch canteen certainly cooks up a little market cuisine as we like: simple and simmered with love!
A Parisian girl and her "little queen"
But where can our pretty cyclist pedaling through the streets of "Paname" go? 2 clues can enlighten us: she carries 2 baguettes of bread in her shopping basket. The time for a meal, breakfast or lunch should therefore be close. She carries 2 baguettes: she will not take her meal alone. "With friends or with your lover?" is asking himself the young man with the newspaper ...
A small dog slipped on his luggage rack, ears in the wind. Its snout certainly takes advantage of this bike ride to smell the scents of the "City of Lights" that will sit at the table. A mysterious man behind a newspaper, a tempting little restaurant, 2 chopsticks, glasses and a beautiful young woman on a bicycle in the streets of the city... These clues open up sense for us but the picture does not tell the whole story. It's up to us to invent it. But what is certain is that this year will be well placed under the signs of love and life!
This is an illustration made for the Love horoscope 2015 from BIBA magazine. Find all my illustrations for magazines in my portfolios.