This blog is a bit like a travel diary, but a journey through time in my life as an illustrator. If you get lost in it, you can discover the landscapes I have explored, the characters I have met, but also the atmospheres and the architectures I have dreamed of...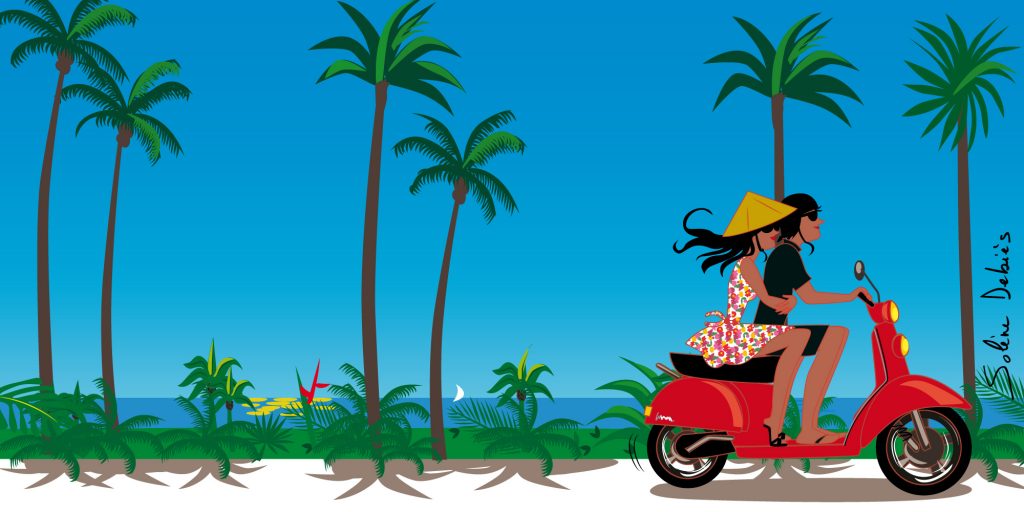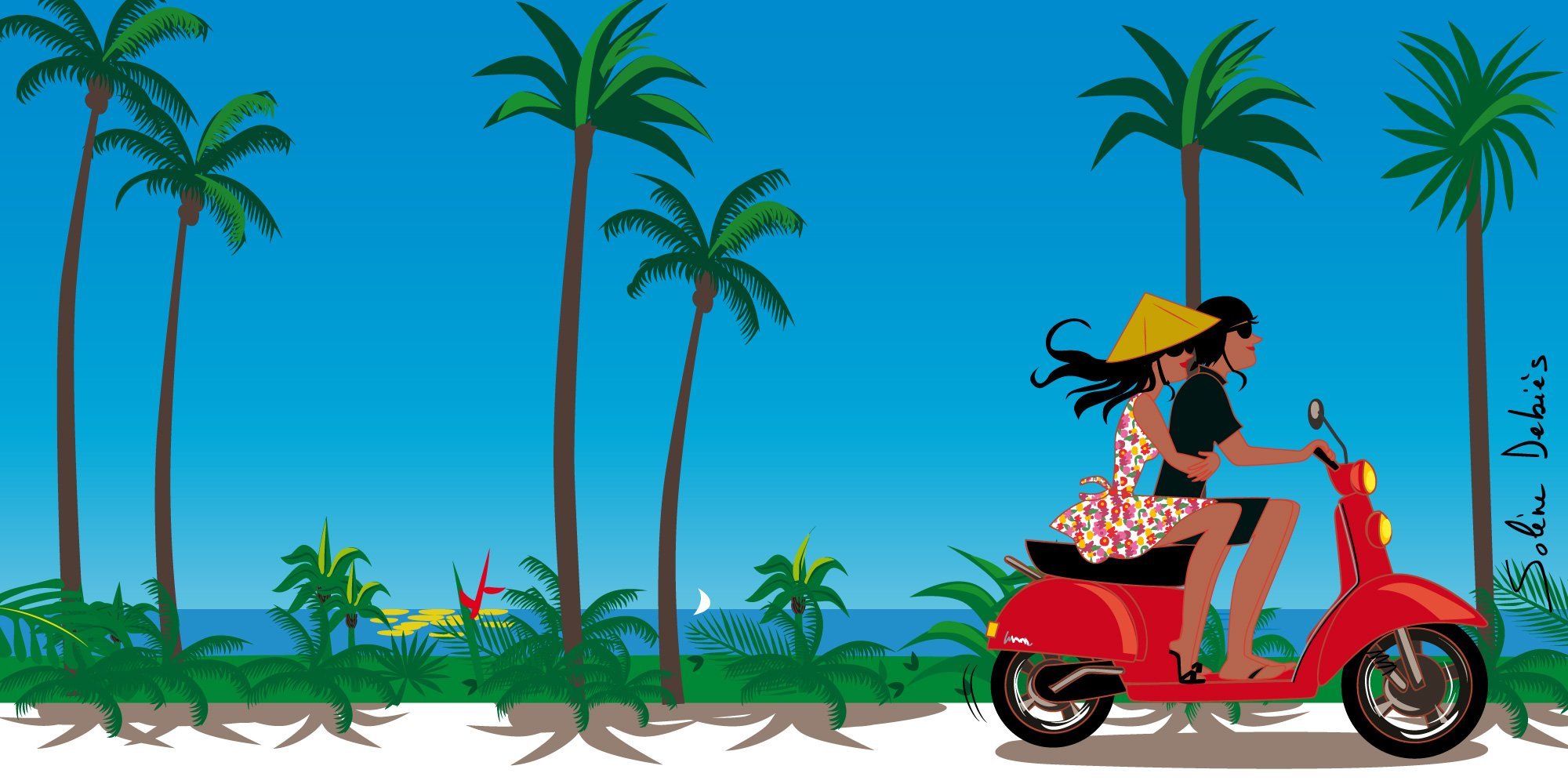 15 years of news, posts and images!
A freelance illustrator life
It's a trip back in time on my first steps in my illustrator job. When I started blogs did not exist! At the time, to express my moods, my ideas or show my artistic research, i had to meet real people. For moods, the simplest and most effective way was to express them to friends or lovers. We met at the "bistrot", we shared a nice bottle of wine, we laughed, we talked for ages and we would wake up late the next day with a headache. For artistic research and professional illustration projects, "bistrot" friends were not the right medium. At the time when blogs and internet did not drive our lives, the portfolio of an illustrator had a name and was heavy: it was a Book. It was a kind of drawing board with a carrying handle and transparent sheets in which the carefully selected printed illustrations were placed. I would often take the train to Paris to defend my book and show that i was talented to advertising agencies or magazine headquarters. So many memories! But that was before.
My books, my projects, my news
Today, I am an illustrator and designer but i'm also the author of my blog. What a pleasure: i get to chose the editorial style of blog posts, and I can easily publish my image portfolios. So they are  visible on the web by all Internet users around the world! For me it's a dream. But beware, the internet will never replace a bistrot and friends to express its moods and emotions. I invite you to browse the pages and articles of my blogs, then, to express your moods, to make a wise visit to your favorite neighborhood bistro or Pub. Have a good visit!