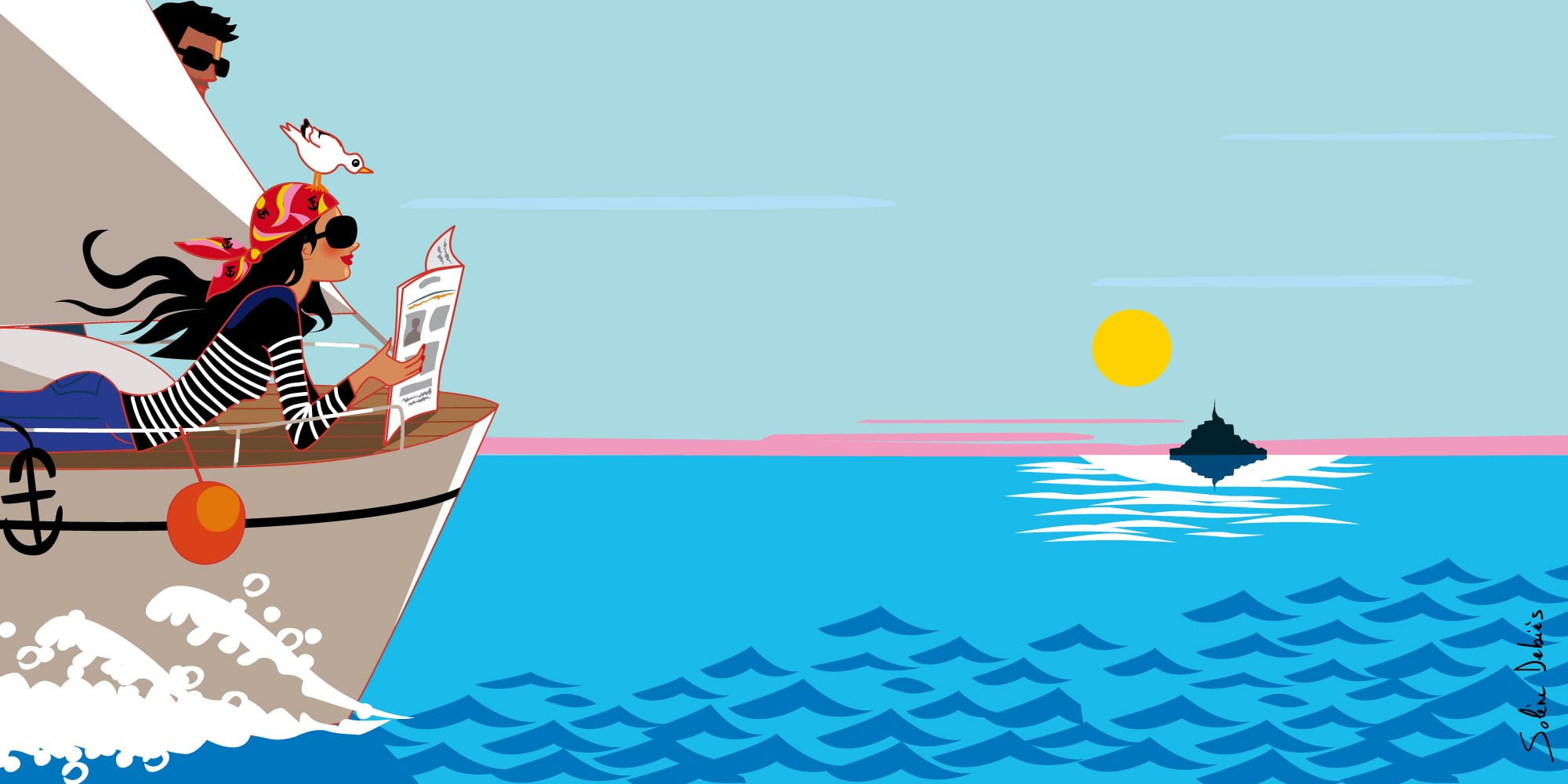 Illustrations for press, magazines and books
I was commissioned to create illustrations for several magazines and media groups in France, Asia and in the USA, often in the fields of lifestyle, fashion and beauty (Harper's Bazaar, Elle, Marie Claire group, Parenting, Gael in Belgium, the Figaro, Nail Pro...).
Unlike editing, the "ephemeral" side to magazines allows the drawings to be done with great spontaneity. I don't often have a lot of time but I have great freedom, and that's what I love.
I particularly had a lot of fun working for 7 years for the magazine "Elle India." The artistic leadership team often left me complete carte blanche, which allowed me to explore many new graphical territories, new shapes, new silhouettes and colours.
Aside from the fashion projects, I drew for this magazine images of the horoscopes (astro love and horoscope of the year), subjects of society and beauty, and I even created the pictures for the guide books of the different big Indian cities, the Hip City Guide of India!
I met a great creative team, both in the creation area as well as in the drafting area and till this day I have remained friends with several members (which gives me good opportunities to travel to India!).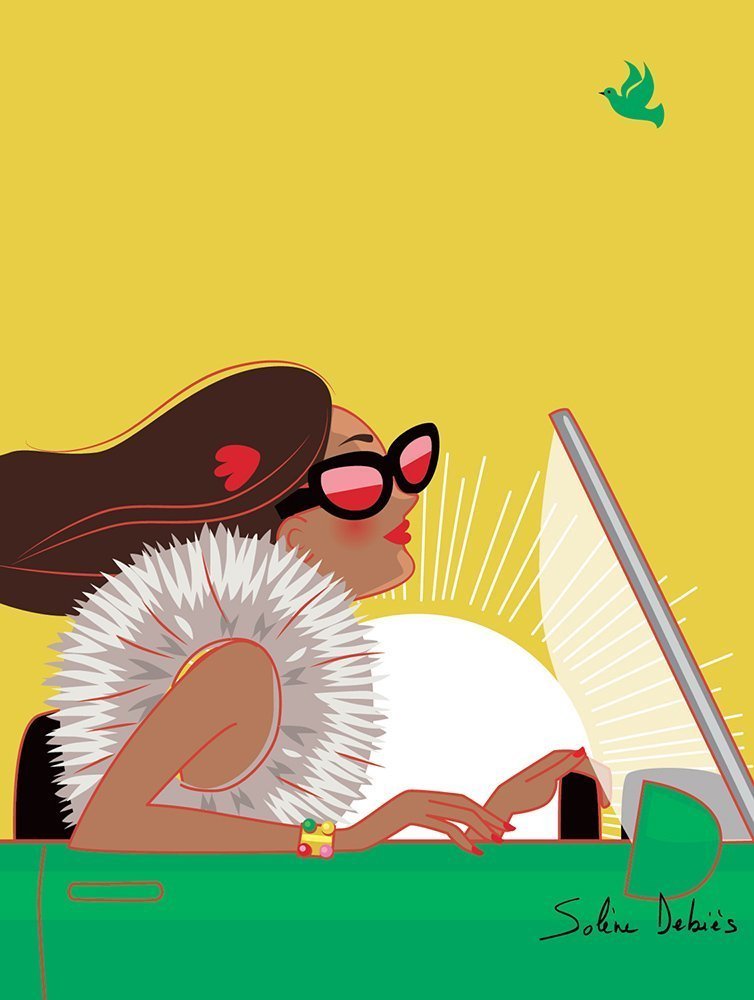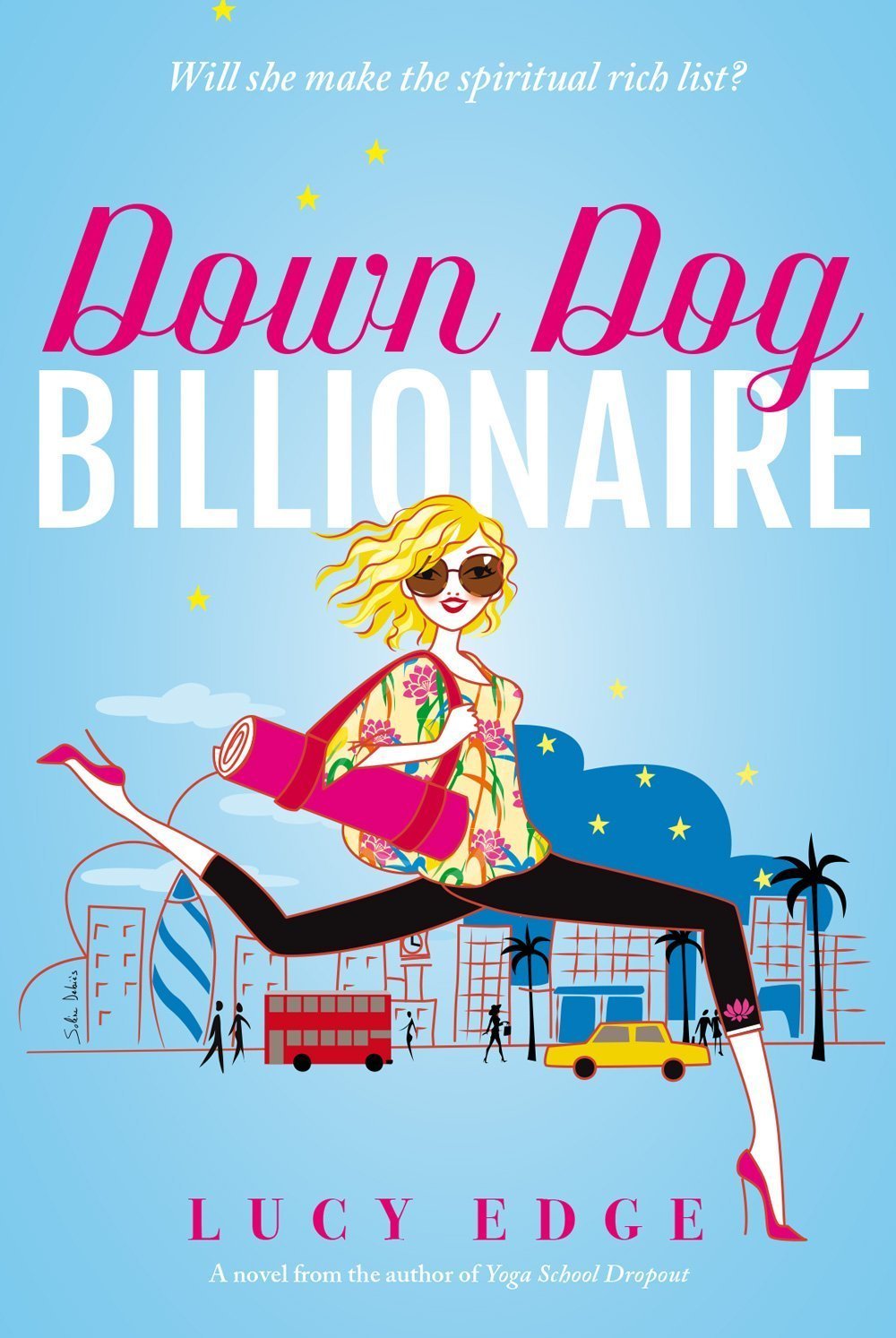 Drawings, ideas and colours
A brief or an article, 2 or 3 ideas, a first sketch…
Here we go!
Once the pencilled illustration validated, I set the colour, a little yellow, a bit of green and a lovely deep red… Hmmmm…
Here resides the pleasure and joy of an artist !
clients
Press and magazines
Harper's Bazaar (India), S Magazine (UK),  ELLE (India), Parenting group (USA), Groupe Marie-Claire, Biba, GALA, Bayard presse, Groupe Parenting (USA), Babytalk (USA), Gaël (Belgique), Nail Pro (USA), DS, Avantages, Version Femina, Marie-France, Cerise Paris, Femme Actuelle, Jeune et Jolie, Le Figaro, Groupe Mondadori.
Books
Harper Collins (USA), Simon and Schuster (USA), Hachette (FR), Plon (FR), Pocket (FR), Dominique & Cie (Canada), Calmann Lévy (FR), India Book House (India)