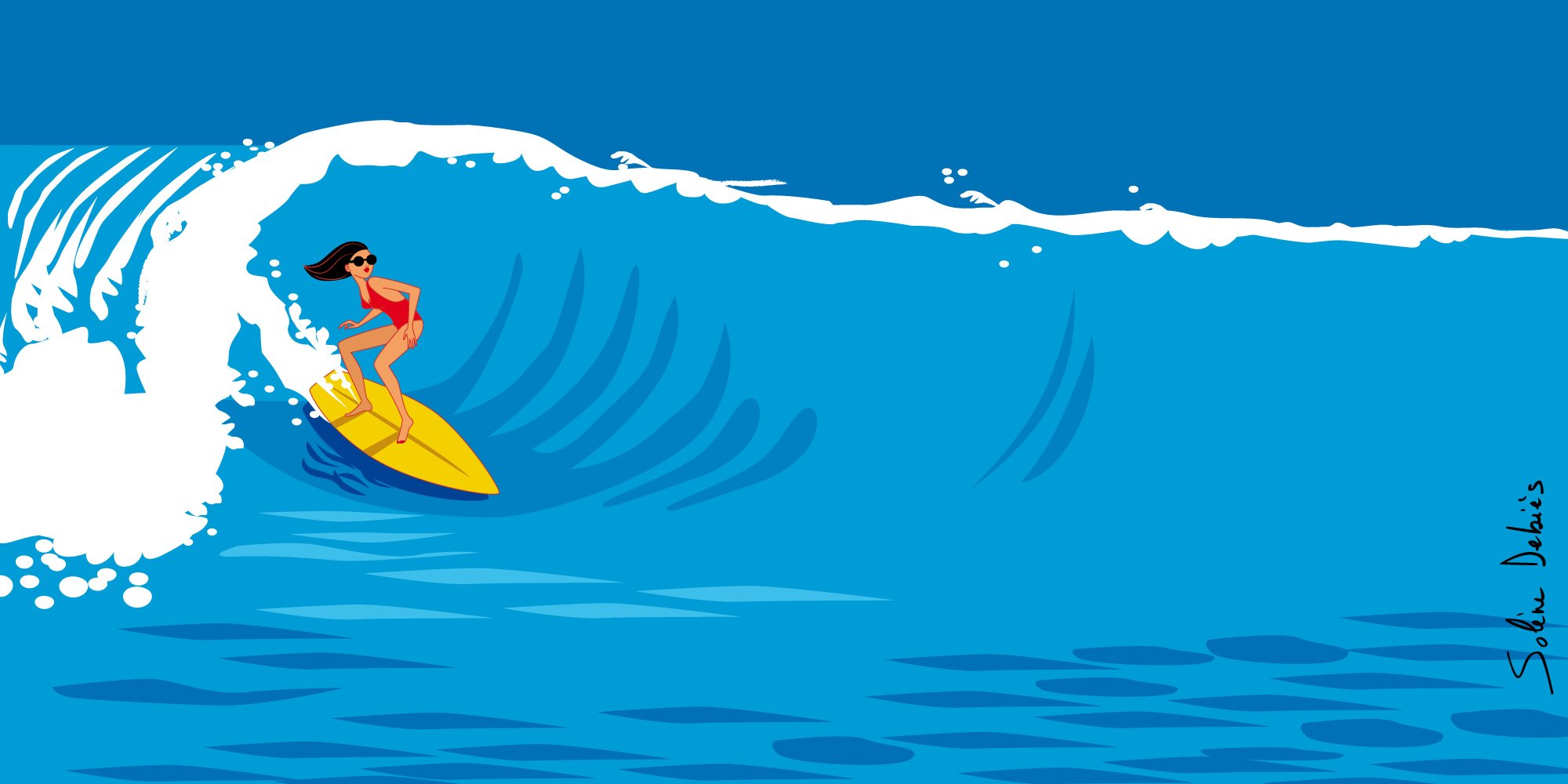 MY FREELANCE PROJECTS FOR BRANDS AND ADVERTISING
Brands and companies sometimes commission me to work on creative assignments for their advertising, communication or design projects. I can intervene at the level of art direction or as a freelance illustrator.
This can involve creating an illustration or graphic design for packaging (as for Lancôme), imagining visuals for an advertising campaign (for example for La Manche Libre), creating beauty routines (Garnier), designing products or goodies (Westfield Forum des Halles Paris)...
Starting from a brief provided by the client, I generally propose ideas or concepts in the form of pencil sketches, which, once validated, will be finalized (generally in vectorial drawing) and coloured to be adapted to their distribution media (product packaging, magazines, flyers, brochures, posters, animated films...).
Depending on the project, I sometimes surround myself with a team of freelance artists or directors who have the necessary skills to make it happen: motion designer, director, composer and sound designer, graphic designer, editor... I can thus carry out commissioned projects using techniques outside my fields of expertise, and propose an artistic direction from idea to realization.