The (Very) Practical Guide of the perfect Parisian has just been released!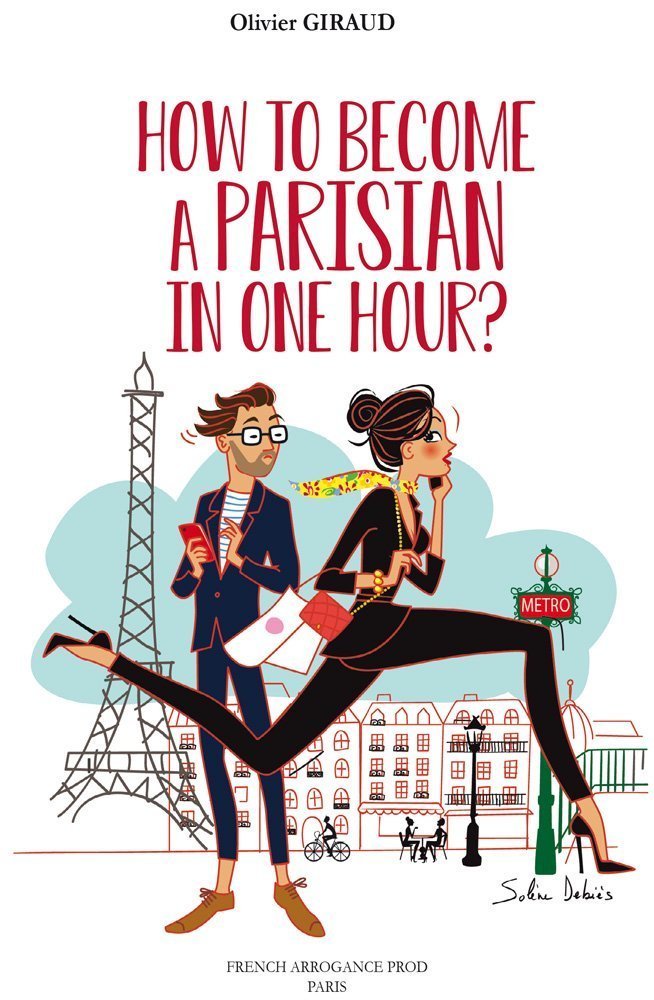 To (better) understand the Parisians
This practical, humorous and illustrated guide is for you if you are:
– a provincial who wants to unravel the mysteries of the daily life of Parisians
– Or a Parisian and self-deprecating is one of your qualities
You don't understand some people's behavior? In the subway, in shops and in restaurants? You do not understand the logic of Parisian taxis? How to decode body language and love parades in nightclubs? Is there any way to find an apartment that is almost habitable without having to be a minister or a millionaire?
Observe Parisians and learn how to survive in their environment
Few quality ethnological works have been methodically and stubbornly interested in this human group, which has given its name to a famous sandwich called "jambon-beurre" or for Offenbach's opera "La vie Parisienne".
It was without counting the passion of a man, Olivier Giraud, humorist by profession, born in Bordeaux, who had to immerse himself relatively young in the most unique social and cultural group in the world. After deciphering the habits and customs of Parisians for his personal survival, he set himself the mission of transmitting his knowledge to neo Parisians. Very quickly the whole world became passionate about his work: his useful and hilarious show trained nearly 1 000 000 spectators!!!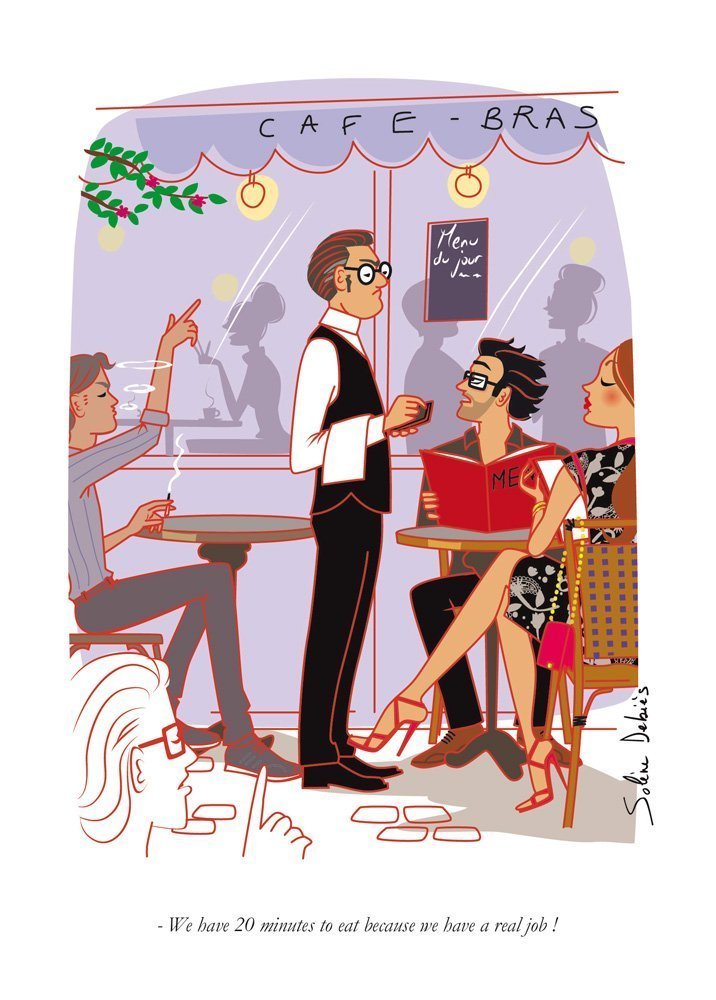 A documented and illustrated book to laugh at your daily Parisian life!
A one hour show was not enough. The fans wanted to know more. The tension was often palpable in the room. The spectators wanted to laugh again, again, again! … They felt that Olivier Giraud was not delivering all his knowledge, all his ideas, all his humor. False information began to circulate, certainly words of the artist distorted by word of mouth (which was then operating at full speed between Paris, Bordeaux, London, Shanghai and New York). Fascinating legends spread like wildfire, it was necessary to holà, to stop this * (certainly an old Parisian expression of the fourteenth century.) On this subject, the Grand Robert teaches us that it consists of the assembly of 'ho' and 'là', which seems rather difficult to contradict).
The comedian could not go back. He had to record those years of research and observation, the world was hungry for his knowledge and humor.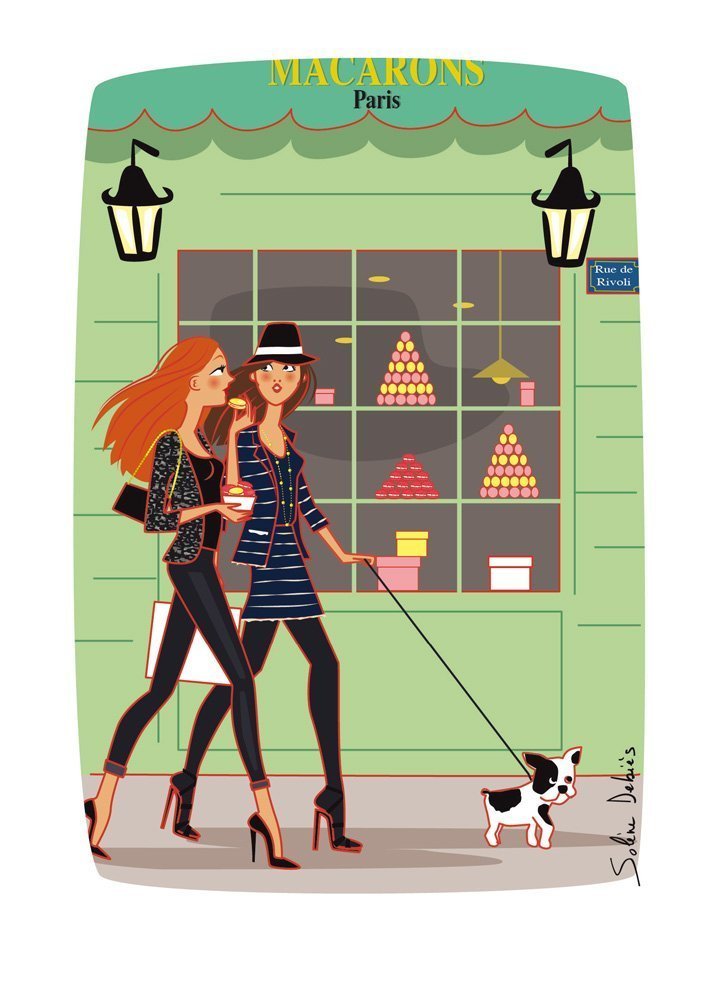 Illustrated in Nantes, printed in Brittany, self-published and written in Paris!
Paris was not built in a day. Ditto for the book " The (very) practical Guide of the perfect Parisian.
Passionate about freedom, Olivier Giraud and his faithful production company "French Arrogance Prod" decided to go through the steps of this quasi-biblical project themselves, by choosing self-publishing. Everything begins with the idea of the book (a summer evening to remake the world during pre- dinner drinks for example), through its manufacture (in a Breton printing shop early in the morning on a cold and wet November morning ), up to its laborious distribution to its audiences (we do not know what it will be like, this phase begins now and it's now, friends readers, that we count on you!)
Olivier had spotted the drawings of the famous illustrator Solène Debiès. Her fame was still rather limited: she was an illustrator known in Nantes and in some remote areas of India and Mexico essentially, which was not exactly the heart of the target of his book. But Olivier is an artist and knows how to listen to his eyes: he loved the feminine and mischievous heroines of this artist, and her trendy and colorful stroke of a pencil. Solene alos travelled a lot and used to sketch women in urban situations. So there you have it! He had found the talent that would illustrate the life scenes of his Parisian characters! The first sketches and doodles confirmed that the humorist and the designer were on the same wavelength! Onda buena as they say in Mexico!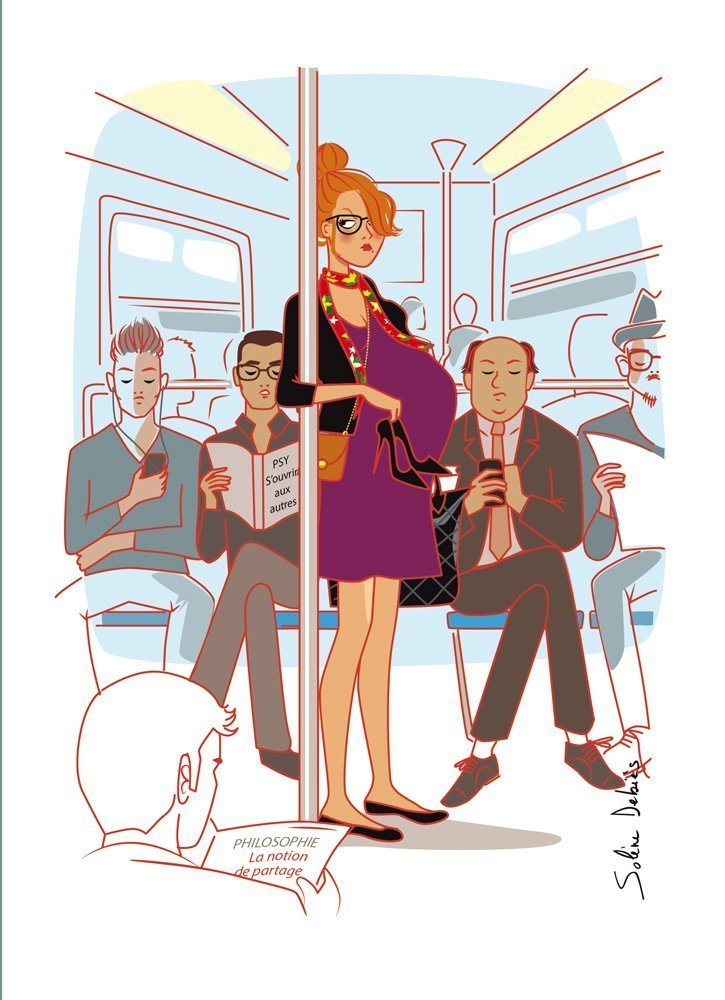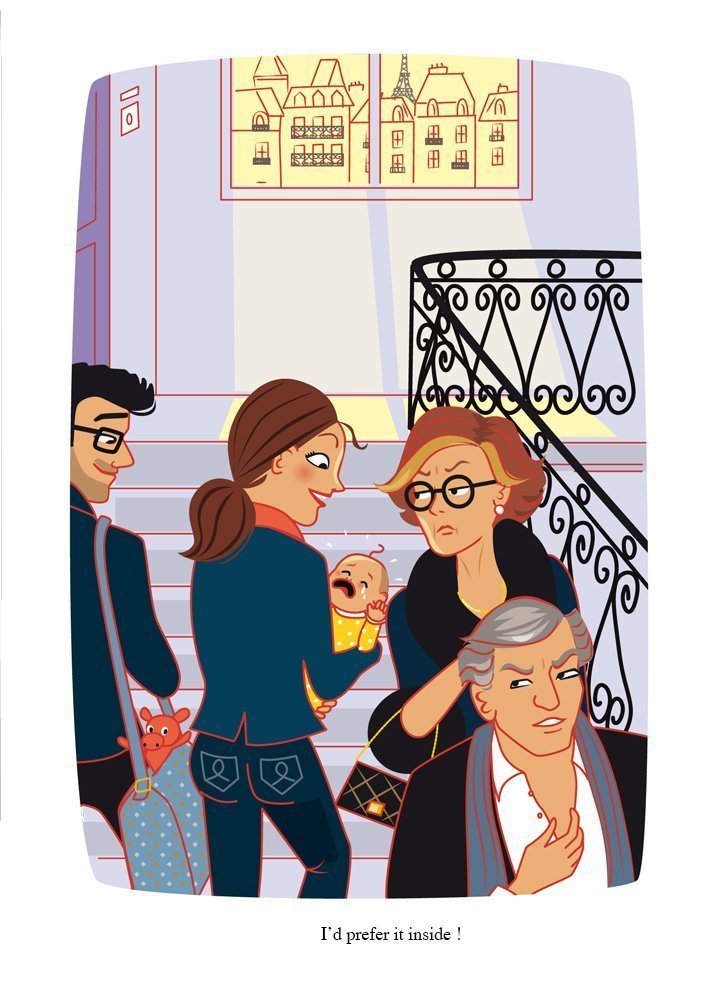 For sale on the humourist's website!
The predictable success of this book, which remains one of the best gift ideas for Christmas, Mother's Day or for a birthday (but not necessarily recommended for Valentine's Day), could create congestion in crowds in traditional sales channels.
Having consulted with the greatest gurus of advertising and e-commerce, and himself having a strong sense of trade (he could very well have become a fishmonger), an extremely cunning and simple sales plan was put in place. Like any good strategy, it can be summed up in 2 sentences:
– the book is sold on site during shows
– and on the website http://www.oliviergiraud.com
The price ? well you're going to laugh: only 10 € in paperback version, 2.99 € in Kindle version !!
So don't wait any longer. Stop reading this article that doesn't make much sense, and go run and buy it! Your cheekbones will thank you!
Marc Falco for Solène Debiès