Illustrator Paris: new cover for the magazine Cerise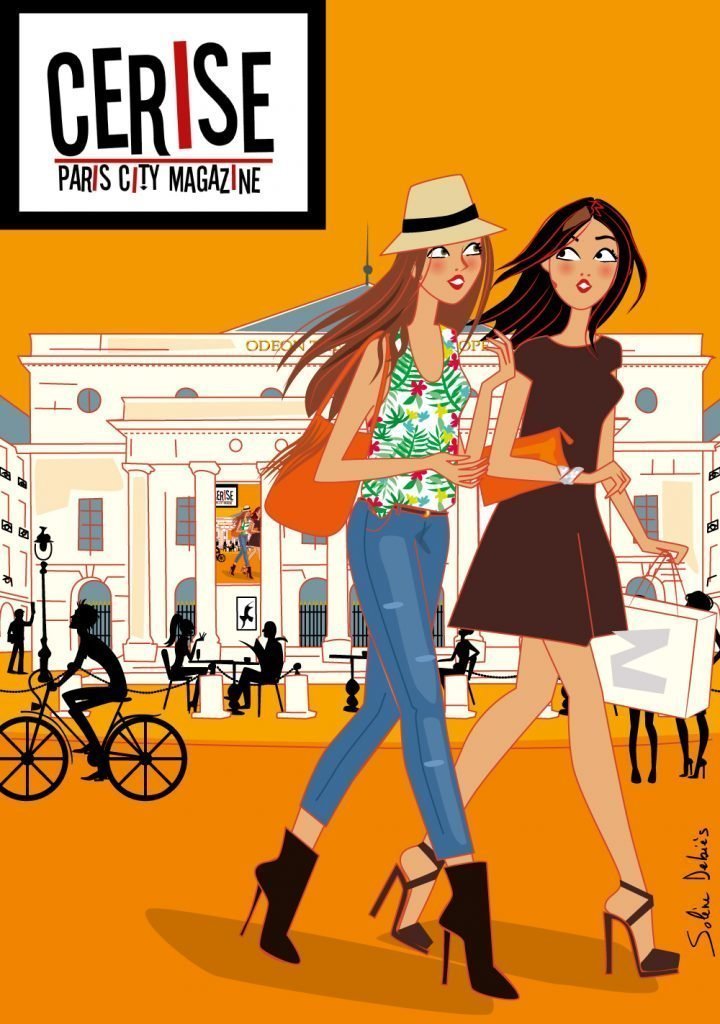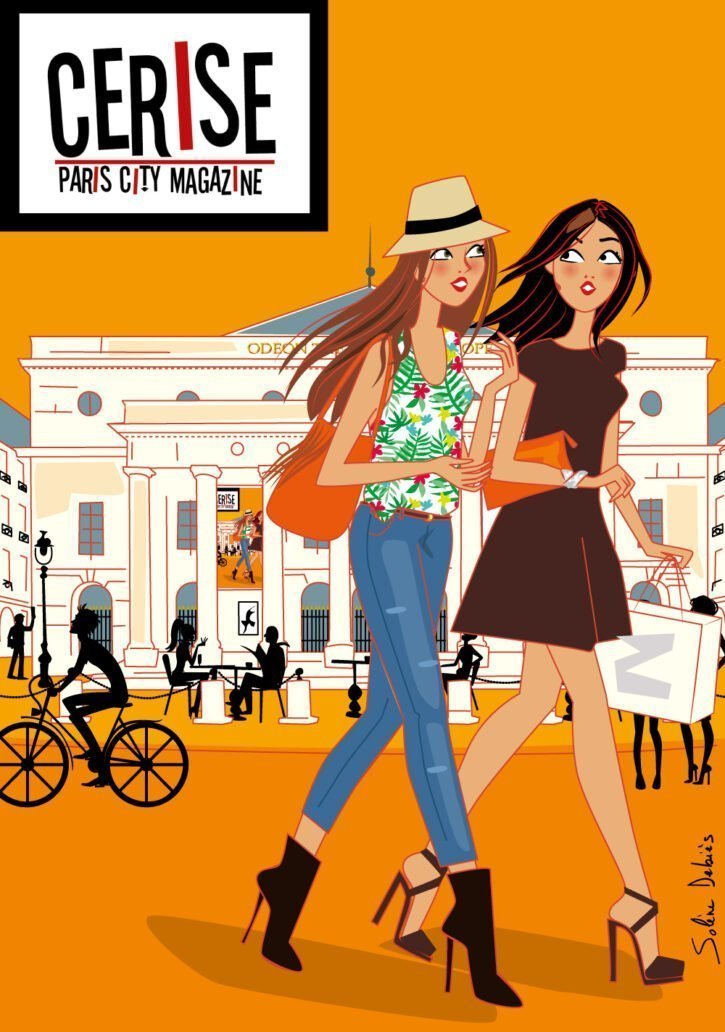 The new issue of the magazine Cerise, for which have done cover art for 2 years, is out in Paris.
Draw Paris and Saint Germain des Prés
For the design of this new issue, i've drawn 2 young parisian girls, walking in Saint Germain des prés, in front of "l'Odéon"; it's summer, they arrive from shopping, or maybe they go out for a drink?
It has almost been two years since "Cerise" asked me to create its magazine cover.
"Cerise" is a "city magazine" whose roots draw its strength and inspiration from the intellectual and creative effervescence of Saint Germain des Prés in Paris: culture, History, fashion, lifestyle, beauty, it places to be, the coolest places on the left riverside... The editor Carole Fernandez distils a myriad of tips and news things that the Parisians, but also visitors are invited to discover.
A Poster Artist in "Paname"
For the launch of the magazine, Carole was looking for a French Illustrator to design the covers. She had discovered my drawings on my blog, and after having talked about it numerous times, I quickly put my pencils to work in order to show her my first sketches.
Carole always has a very precise idea of what she wants. The first cover figurates the Parisian newspaper salesman Ali doing his paper round and known as being a friend of famous people. The launch of a magazine is always a big leap into the unknown ! And it was a success ! It has now been more than two years that I have been designing the covers for Cerise, that you can find on my blog.
Here you'll find some illustrations i've made for this magazine:
Lifestyle and figurative design: A luxury hotel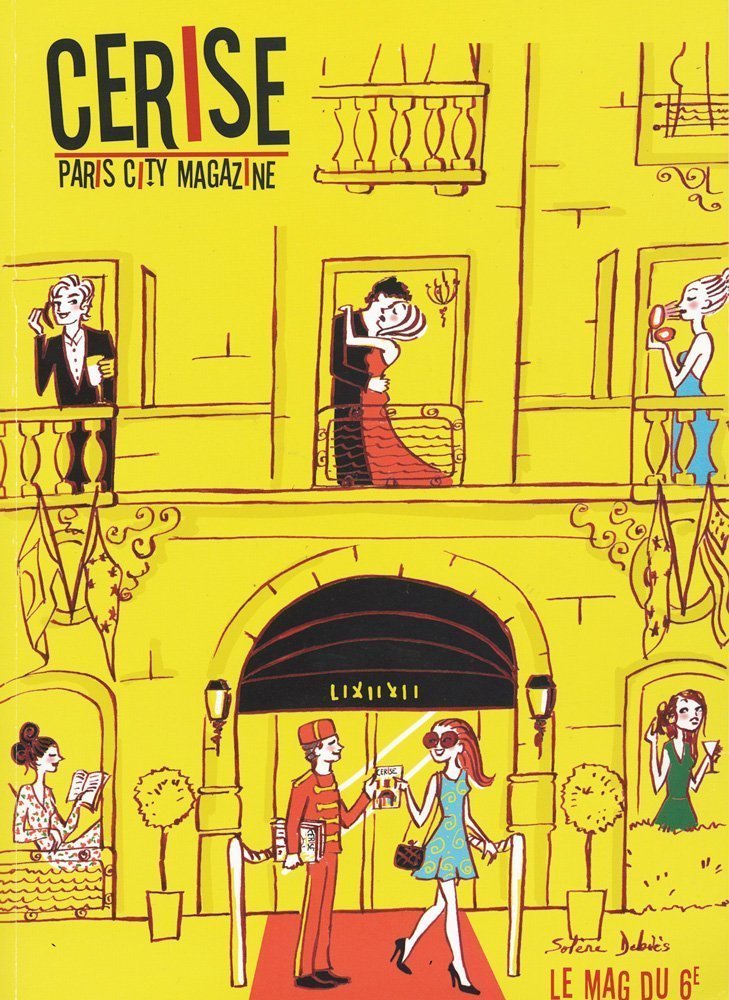 Picture with 2 women falling in love in the "jardins du Luxembourg" in Paris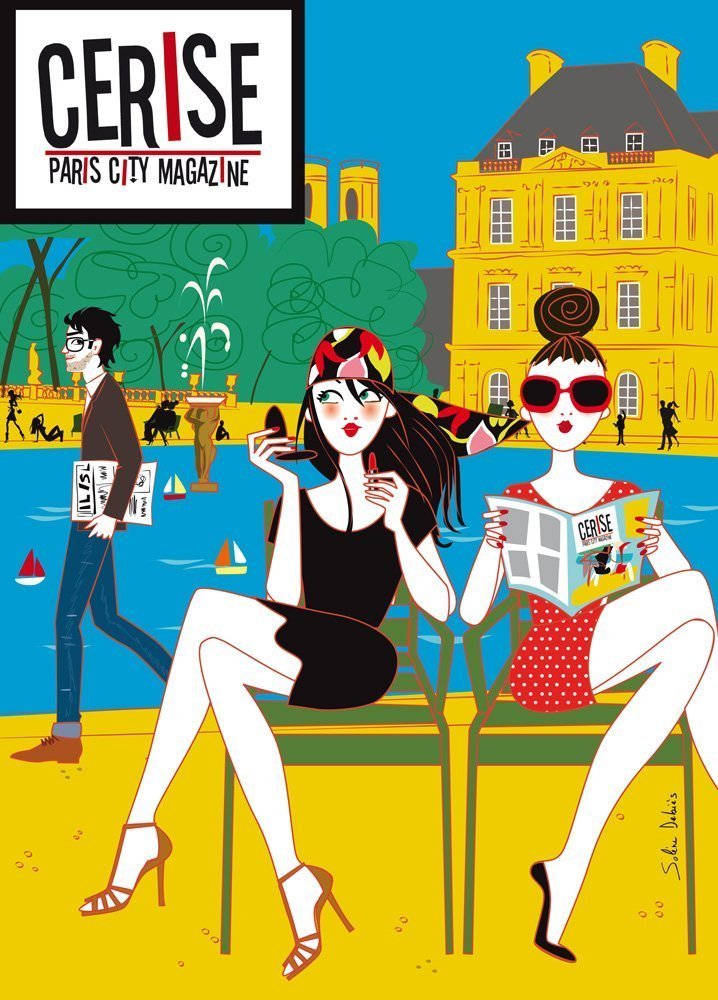 A woman in the city, Shopping for Christmas time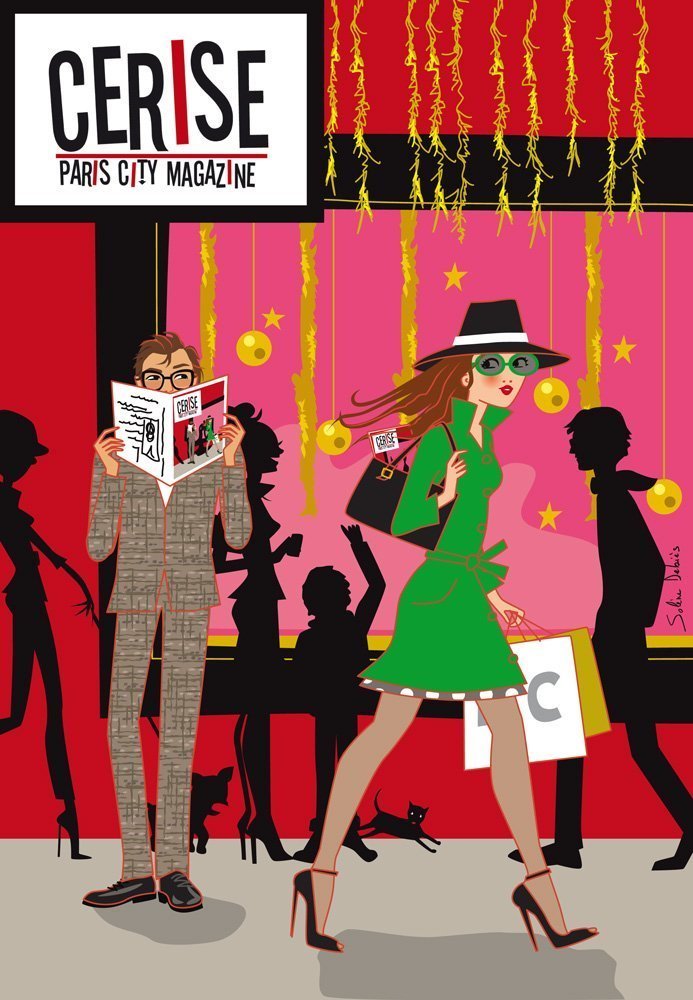 A new love story in a literary café