Friend or foe? An illustration for the Sunday Express magazine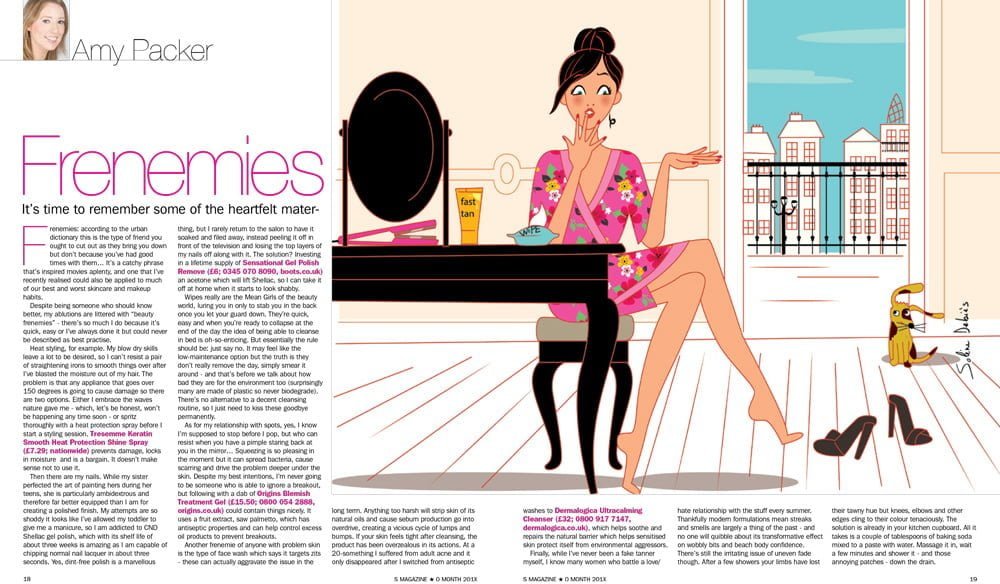 Frenemies: an editorial picture about women and beauty
S Magazine is the fashion, beauty and lifestyle supplement of London's famous Sunday Express. I was contacted by Sara Whites, the artistic director of the weekly magazine who was looking for an editorial illustrator. She wanted to know if I was available to create a drawing for one of her articles.
The article was about what the English call "frenemies", you know, fake friends! These little habits that we think are beneficial and that can turn out to be harmful in time!
An article about fake friends in cosmetics...
Frenemies are present in all kinds of areas. Firstly, in languages! I have worked with different magazines or English-language publishers (notably ELLE India) and I often had texts or articles full of frenemies! Drawing "a loaf of bread" which in French is "un pain" instead of "a pain", for example, is not very professional. No, "a cave" in French is not the place where the brotherhoods of wine would meet to sing medieval songs and rub their bellies, instead it's just a simple cave. In short, before working on this creative project, I had to be careful of these frenemies that the journalists could have slipped into this column.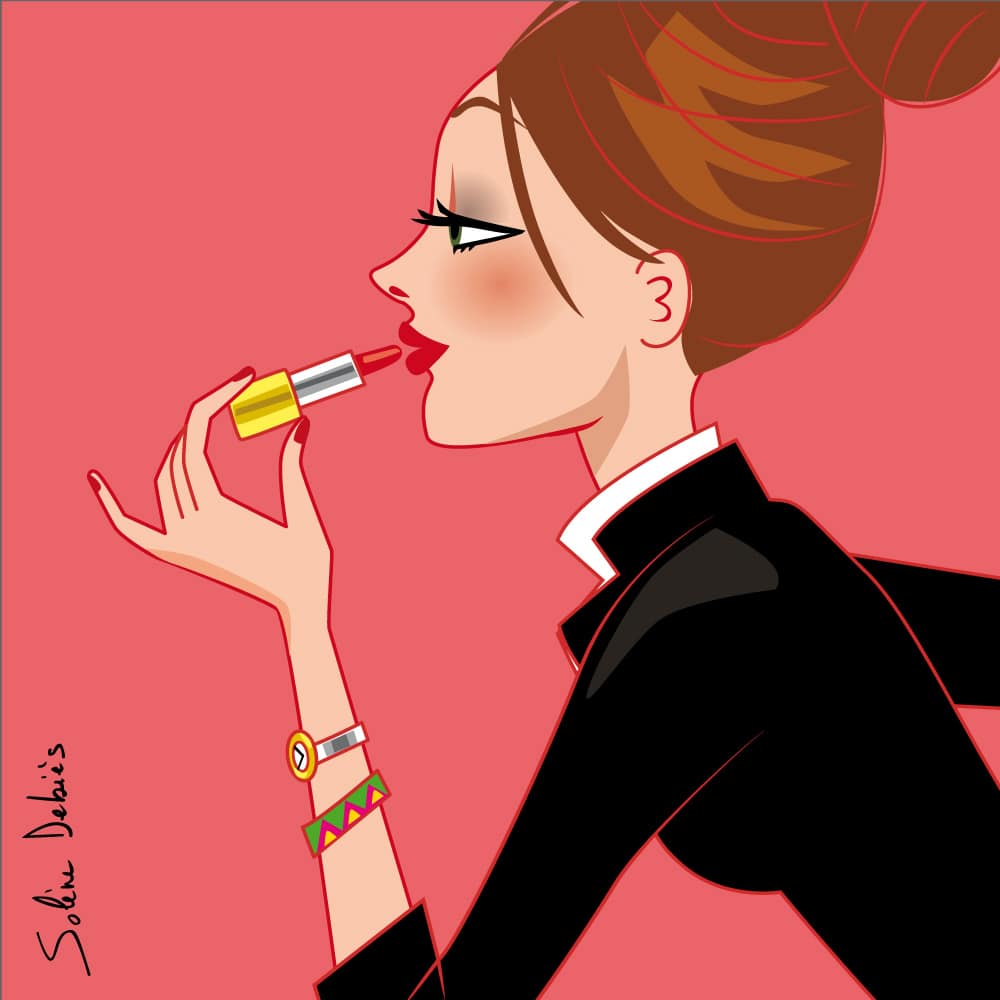 The subject of the article I had to illuminate focused on frenemies in the field of beauty. We all have our little beliefs in questionable tools or methods to make us beautiful! Sarah and I decided to place in the decor of our drawing different representations of these false friends, around the main character of the scene. First of all, the curling iron, which if, as the name suggests, curls, ruins and also dries our hair! Wipes impregnated with a thousand products, are just as practical as they are harmful to our skin! Just like self-tanning products that, behind their magical appearance, often hide side effects that are not really our beauty friends in the long run!
A London landscape as a backdrop to the image
Our main character is in her apartment, in front of her makeup console. It's a beautiful London apartment, with a window open, outside the Spring weather of the month of May, waking up London! We recognize some architectural elements specific to the city in the background ... Thank you Sarah for this collaboration! Are you pleased?