Illustrations for a beauty US magazine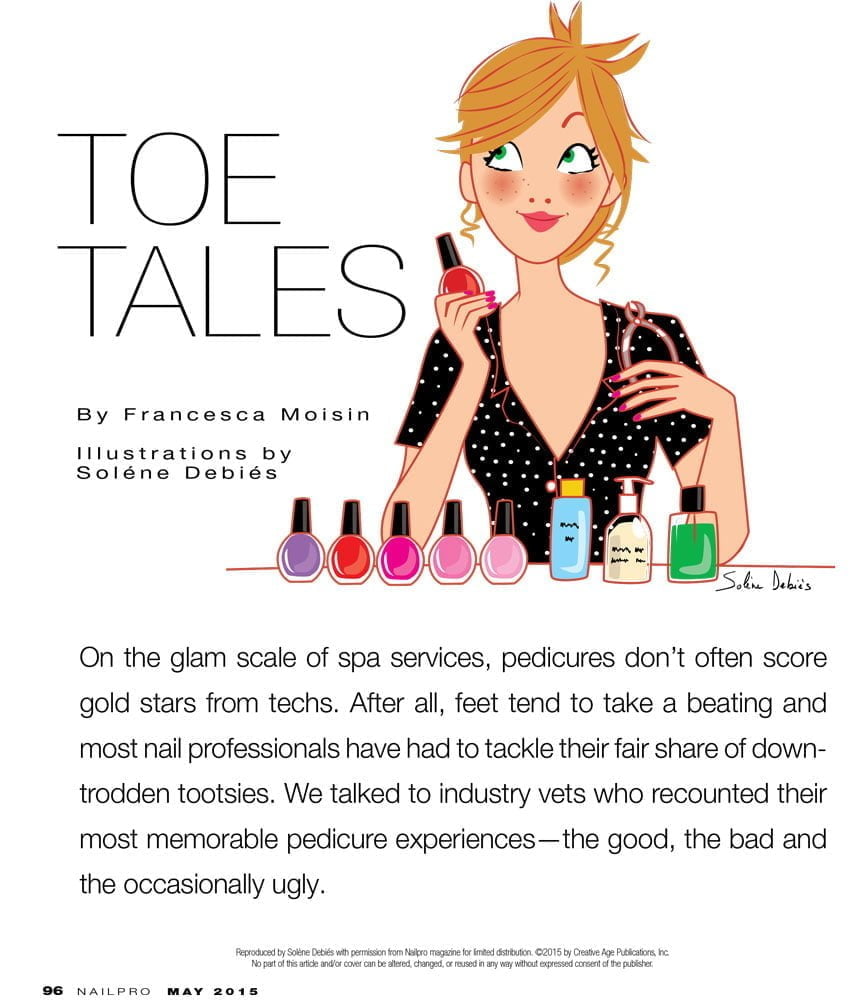 Women sketches for Nail Pro magazine
I recently created images for the magazine "Nailpro Magazine", specialized in nail art.
I worked closely with the artistic director of this magazine Patty Quon-Sandberg and my New York agent Michael Thibeault.
Prior to imagining the sketch I had the task of selecting three out of twelve anecdotes reported by manicurists.
They were all very very funny and only selecting 3 wasn't so easy !
The first was nail art done for Katy Perry at the Super Bowl and that she published on Instagram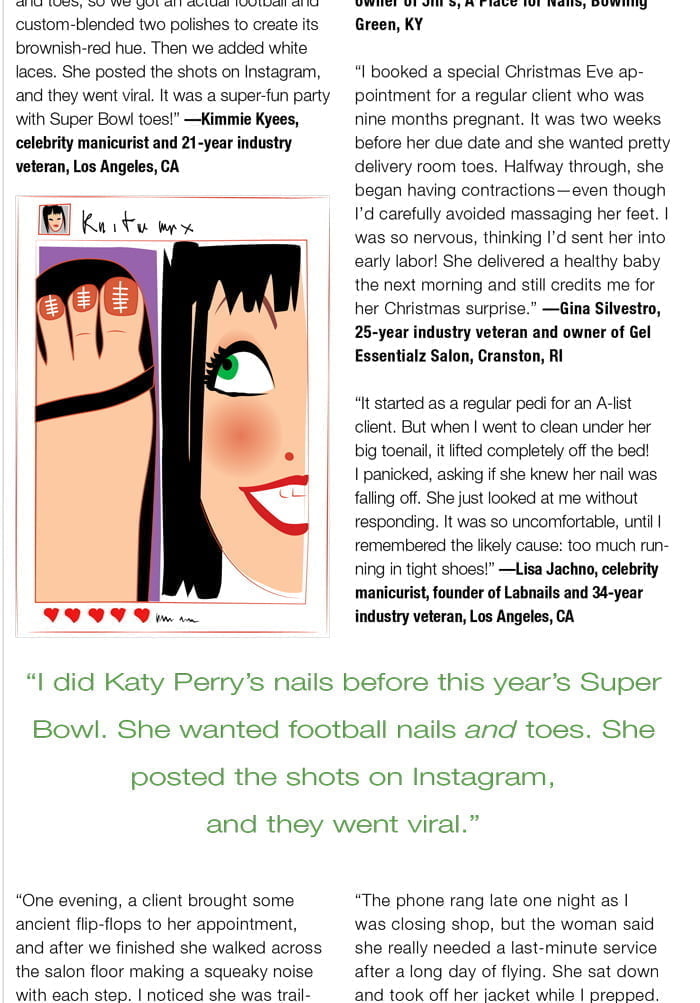 The second picture shows a manicurist who while traveling in Thailand wanted to test the "fish pedicure" but really hated it!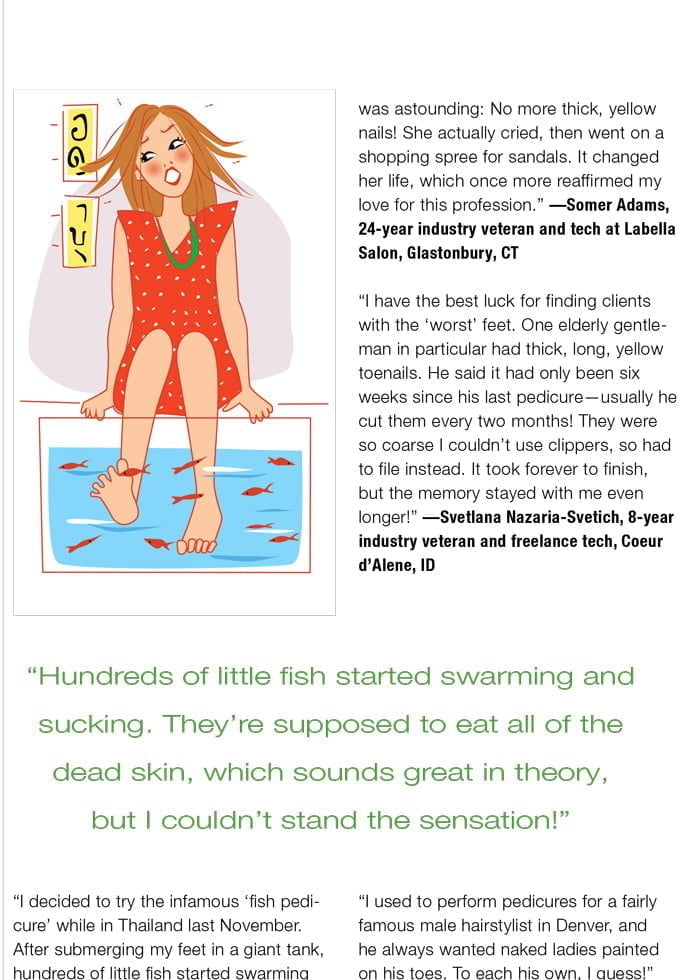 And he third shows a young teacher, very classy, who surely would have loved to replay the famous scene of Sharon Stone in Basic Instinct. Guess why;)