A book cover illustration for teens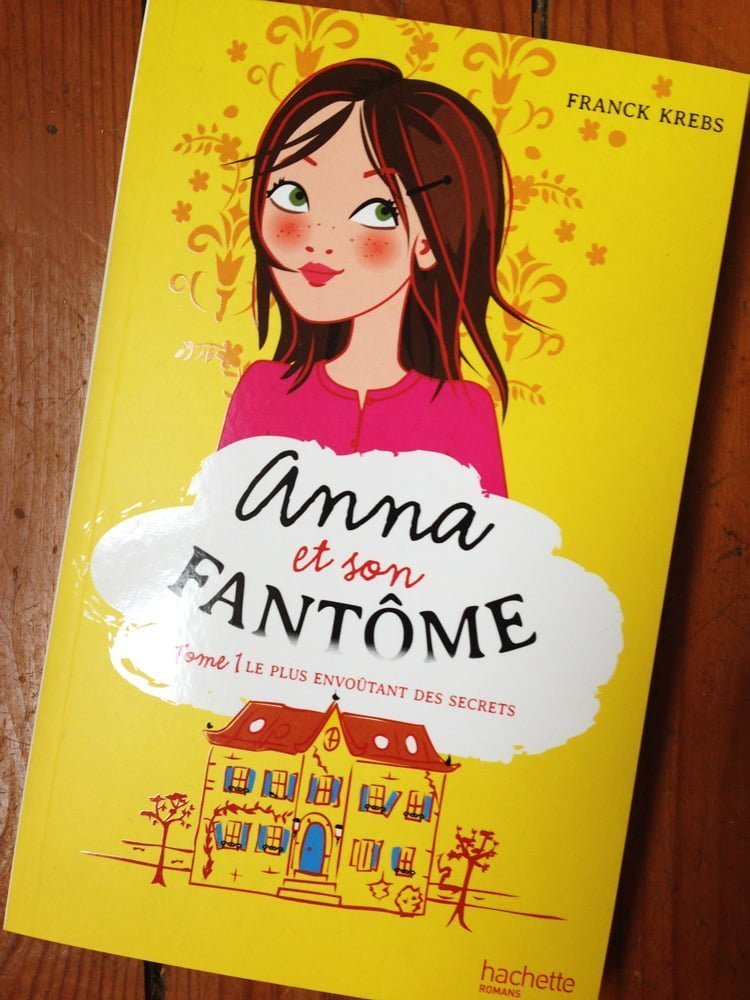 Teen's book cover art: "Anna and her ghost"
I've just received the book "Anna and her ghost" for which I illustrated the cover. It was published by Hachette Jeunesse Romans.
How do you create this type of illustration?
I first made a pencil drawing (see below) featuring Anna, who is a very young girl, she's more of a child than a teenager, the ghost Roderic, and the old house in which she lives in. With my client Sophie Coupard, Artistic Director at Hachette, we decided to only keep Anna and the old house. Around Anna, a graphic "vintage" tapestry pattern evokes the old house.
After several color trials as well as patterns and different layouts, I decided to use the bright yellow for the background, and that's the final book cover:
A quick summary of the story: "Anna is in love. She knows ghosts do not exist yet she met one in the attic of her house, his name is Roderic. Anna really wants to become his friend.... the ghost, is horrified at the idea, not only does he risk losing his tranquility, but also his life. Because according to the law which governs the world of ghosts, any contact between a human and a spectrum is strictly prohibited. No matter what, Anna has made her mind up and won't stop until she convinces Roderic.