Graphic Design for Ictyane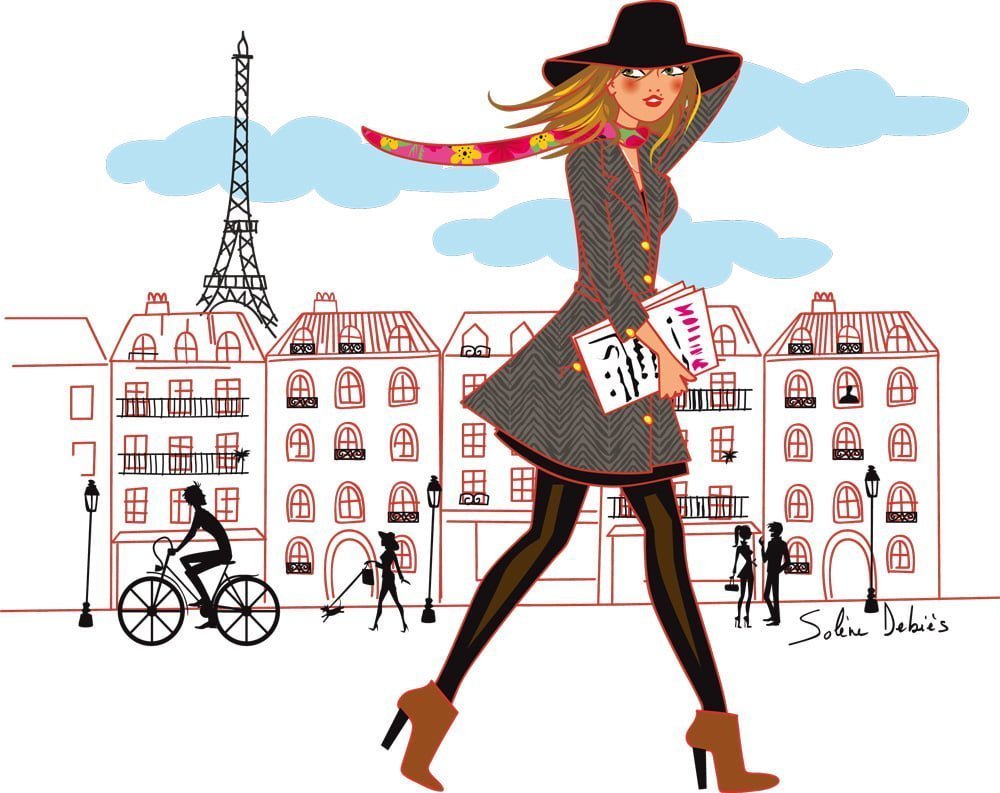 A woman sketch and Paris during winter
Ictyane was looking for a graphic artist to create a picture designed for a pencil case.
After discussion with the brand, we agreed on the general atmosphere (Paris in winter) and the style of drawing desired (the decor would be drawn in line, a character in colour). Regarding the main character, we chose a Parisian woman (we can see the Eiffel Tower in the background), dressed in a chic but comfortable outfit, for a harsh but pleasant winter (thanks to Ictyane creams!). In the background we can see the Eiffel Tower with a black line with a single glance, then beautiful buildings with red lines, in which stand out the black silhouettes of passers-by (some are on bike). In the foreground, our pretty woman walks lightly and casually, wearing a big black felt hat, and covered up with a warm woollen coat, a short skirt and opaque tights. A pretty coloured and flowery scarf gives a touch of colour and energy to her rather sober and elegant attire. Finally, by looking better at the image, we see a bundle of documents or books under her arm: she is either a "working woman" or a lover of literature, but our female character is also a strong headed woman!
The illustration is reproduced on a pencil case that is given to customers after the purchase of a cream. The choice of the style of drawings and colours has also been reflected in relation to the printing and rendering constraints on this type of support. I think the result is rather chic (the quality of the pencil case also plays a big part), in any case it pleases the customers! What do you think?
You can get it in all the pharmacies that sell Ictyane creams.