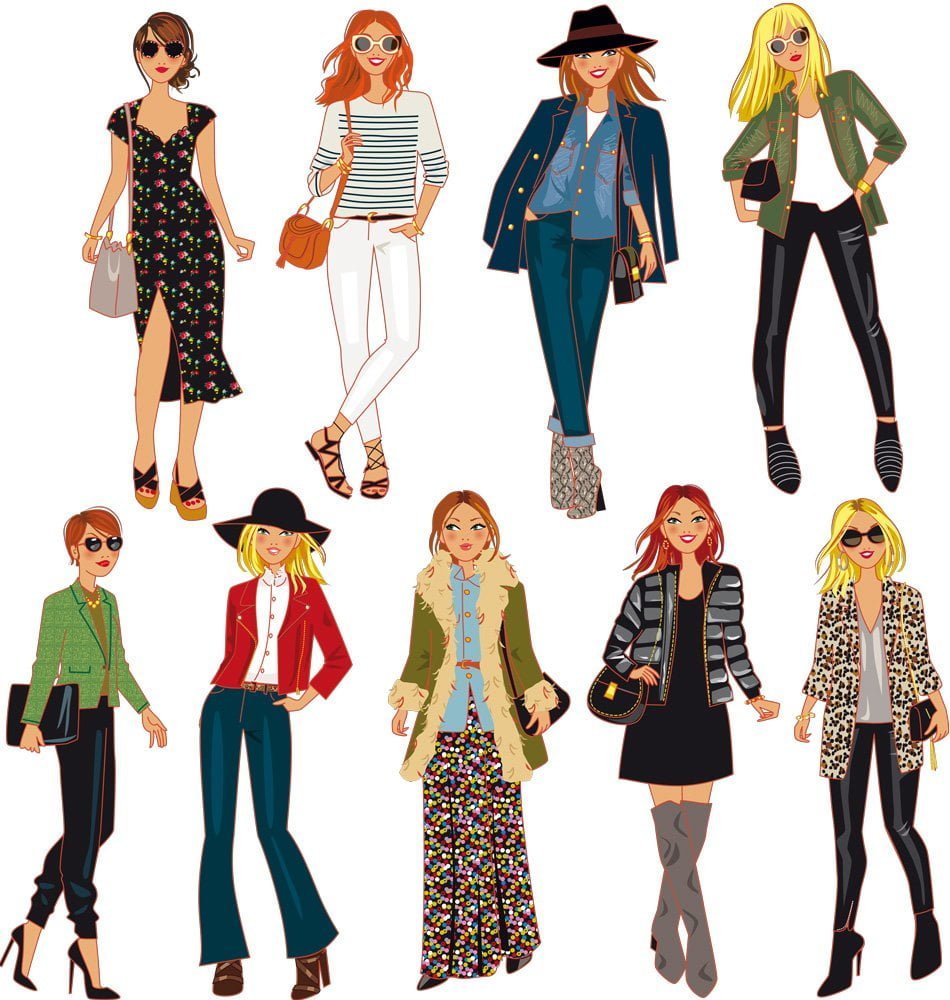 Fashion Sketches for a new Look!
While waiting for the next season, here is a little flash back of fashion sketches from the last season of "Magnifique by Cristina", by Cristina Cordula the famous french stylist..
I made a small mix of styles  created during this season. We find all styles: chic, bohemian, girly, flowery, executive woman, going from a sailor's jacket a leopard print jacket! Everyone finds what they're looking for, it's Magnificent!