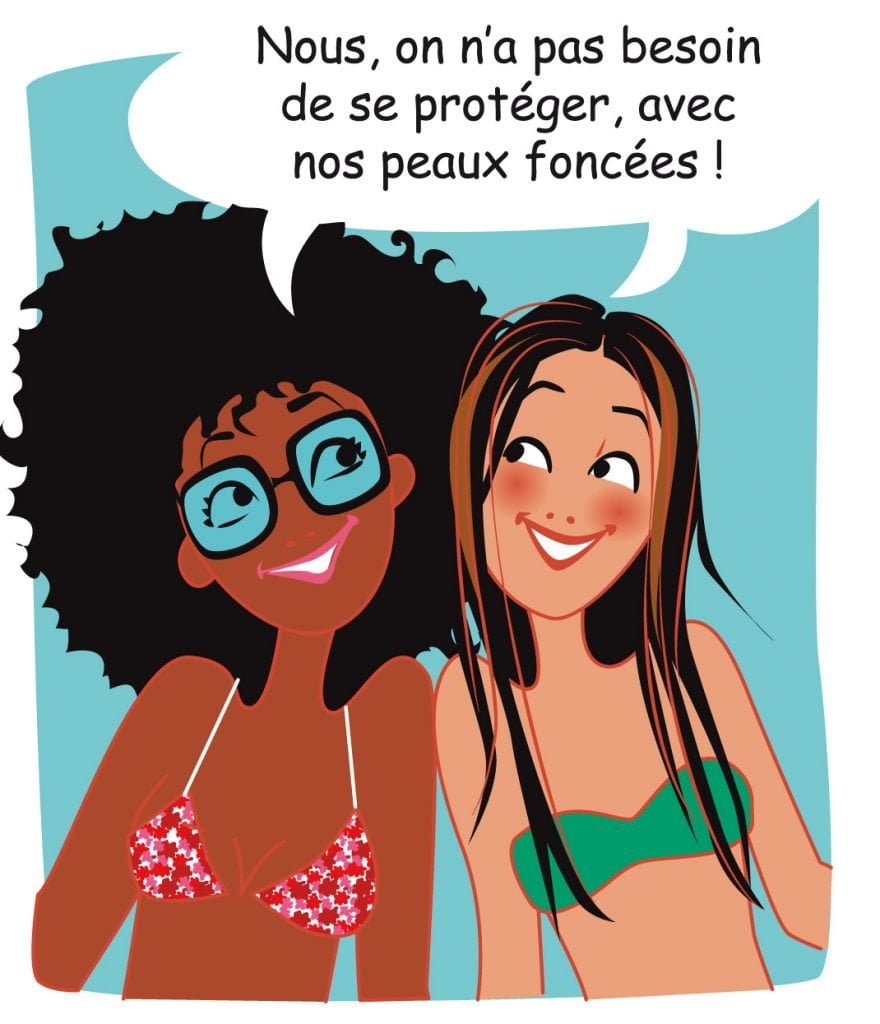 These two cartoons have been created for the "Skin Day" which will take place next Saturday. First, they will be presented at an exhibition organized by the French Society of Dermatology in Paris then in several French cities, as well as on the operation's website.
Brand content illustration with a bit of humor
The idea was to talk lightly about health topics, a little staggered and funny to better inform people and de-dramatize the subject. The cartoon drew itself: I imagined scenarios around the themes of psoriasis and skin cancer.
After a few exchanges with the agency handling the project, my pencil scenarios from the comics were validated and I did the colour layout.
An illustrated story of four girls and the sun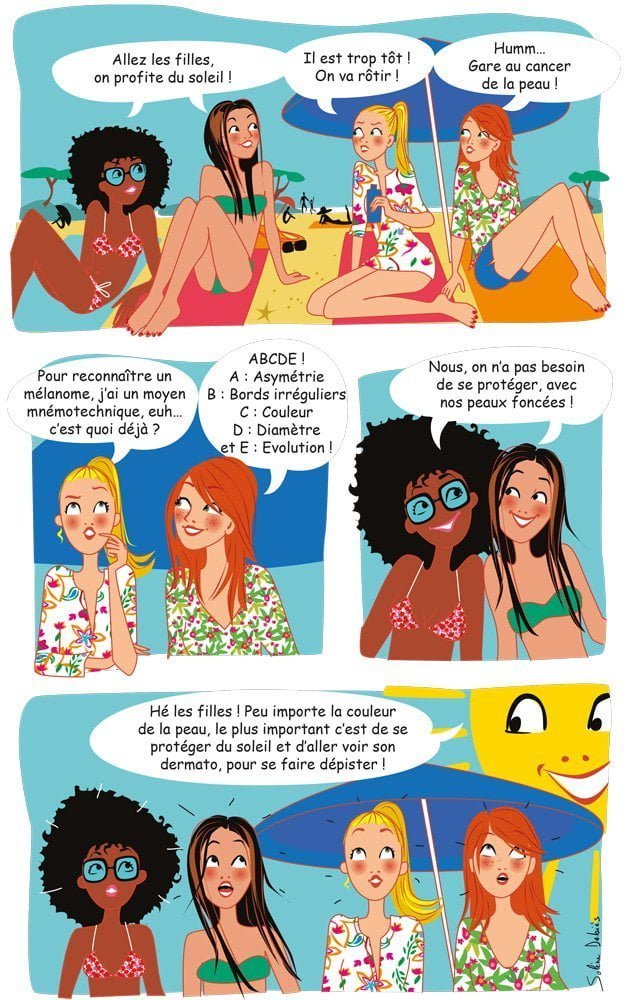 In the first comic, seen as we are always talking about the sun and how dangerous it can be for our skin, I wanted to stage four girls ; a dark skinned girl, a brunette, a blonde and a redhead, four girlfriends with different types of skin at the beach.
Check out the comics on the website for "Skin Day" (french). One of them mentions skin cancer, the other has a mnemonic device to recognize it, it evokes different skin types, and in the end... it is the sun that intervenes!
For the second comic, I drew a child and his mother ; his friends tease him because his mother has bizarre skin ; she simply explains to him what it is; psoriasis (I learnt something because I did not know!) ... and see the fall!