Back to school! Commercial Illustration for Passion beauté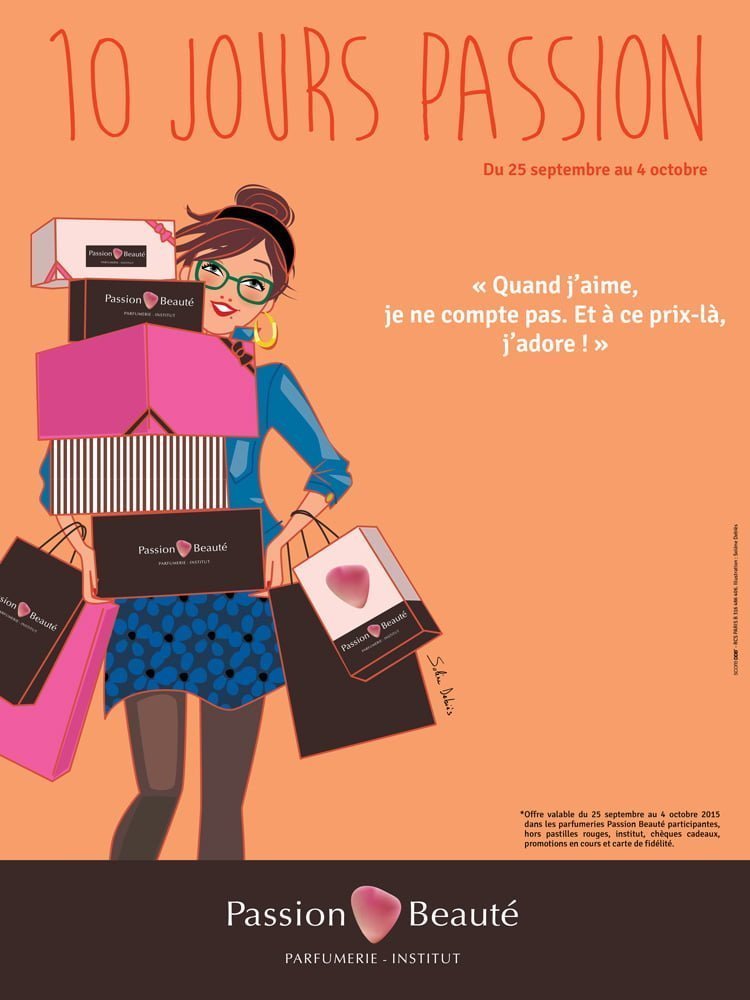 Fall has arrived... For "10 passion days", I drew this new Poster for  Passion beauté.
Illustration of a woman feminine and chic
Our heroin is back at school looking casual, feminine and chic.
Her look is fresh and beautiful! In order to create this beauty look I did different takes on looks, outfits and colours. A discreet flower pattern skirt was finally chosen, to fully showcase "Passion beauty" packages.
I am working all this year with Passion beauté. I also designed the special makeup illustration as well as the poster for Valentine's Day. I will soon post all the commercial illustrations that I have created for Passion beauté this year.