Illustration: fashion throughout the century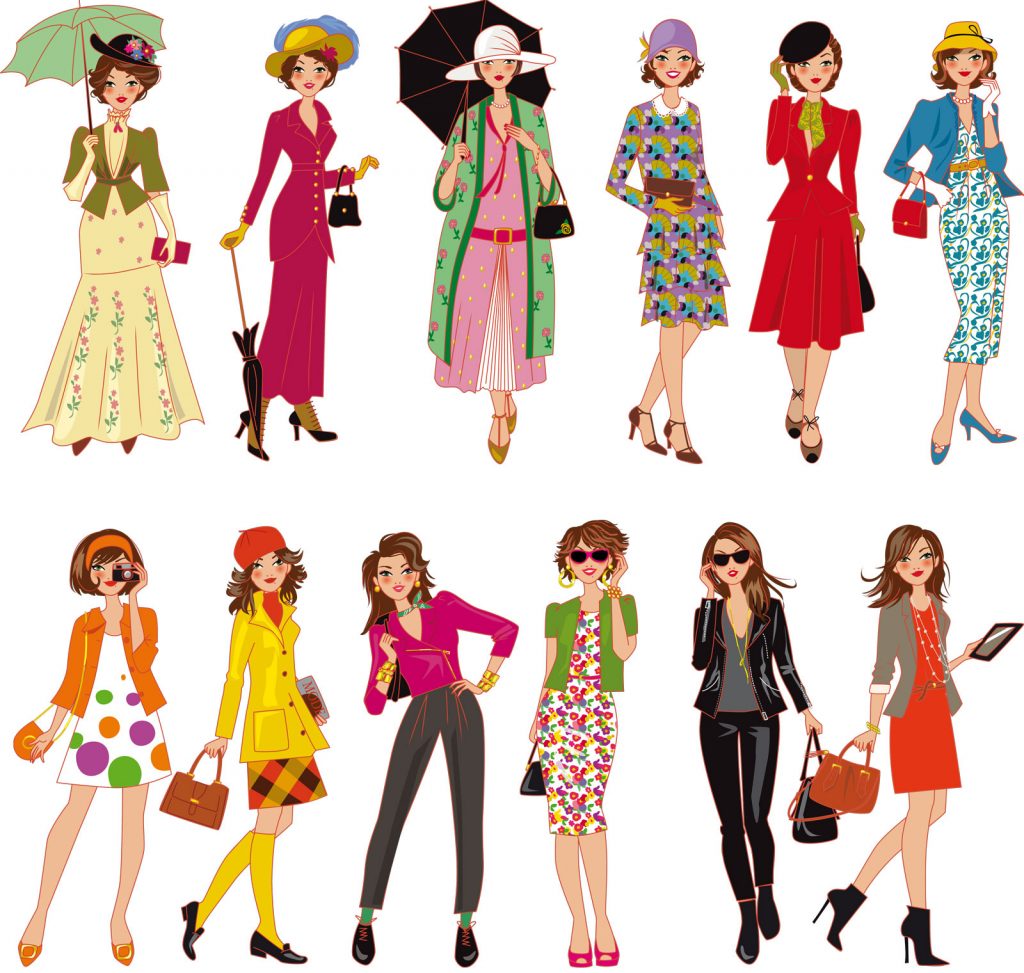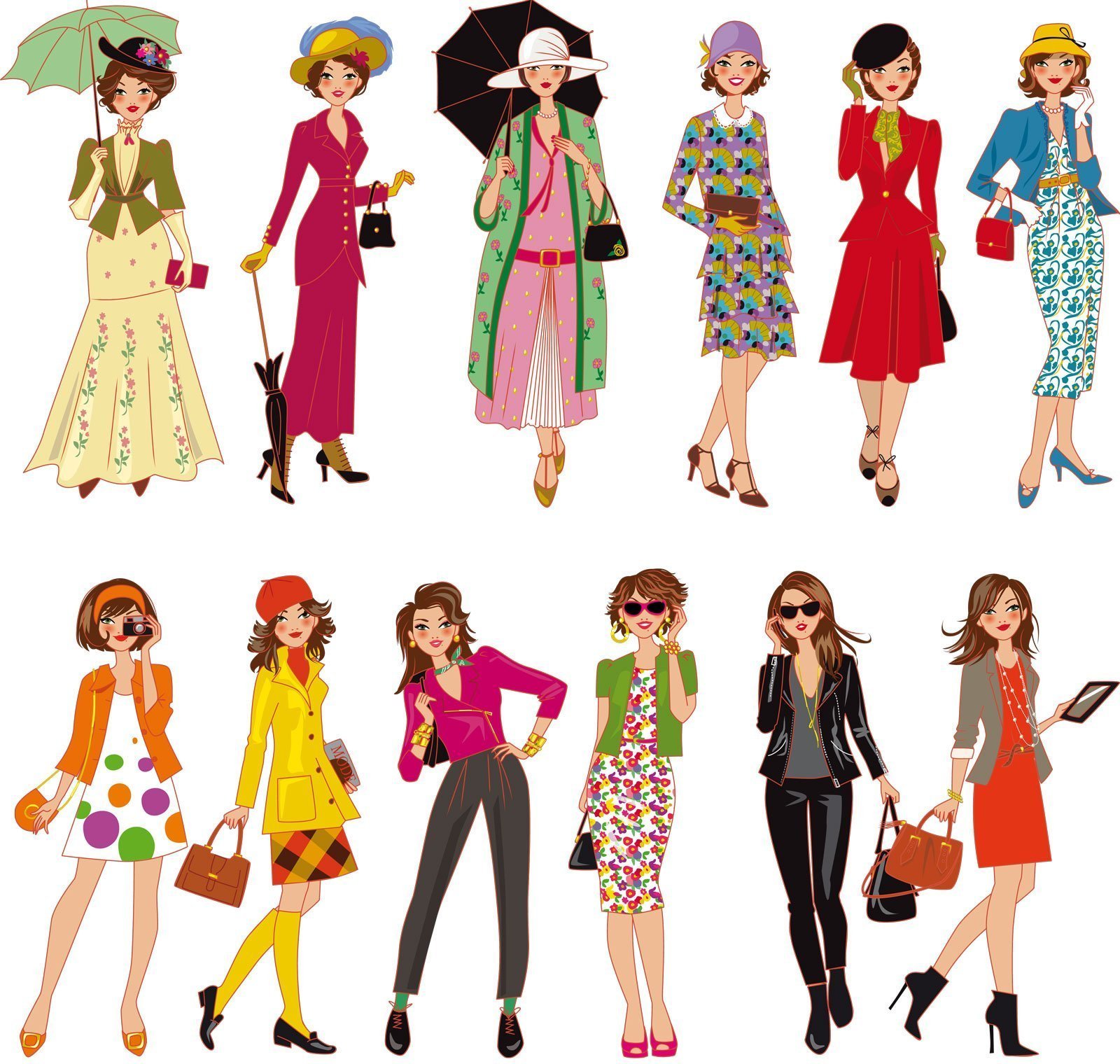 Here are the fashion illustrations I made for the book entitled "L'INNO au Coeur des belges" edited by the large Belgian shop, INNO.
Fashion design: an illustrated history
I imagined a heroine who would have been through the century, representing each decade, dressed from head to toe in the latest fashion trends from the 1990's to today.
Remote periods were relatively "easy" to achieve because of the strong trends that emerge however the more recent years, when many trends coexisted were less obvious... it was an opportunity for me to immerse myself in my fashion design books that I love it! ...
We can see that fashion is renews itself in cycles: for example in 1930, the cuts are fluid, in 1940, they are very structured.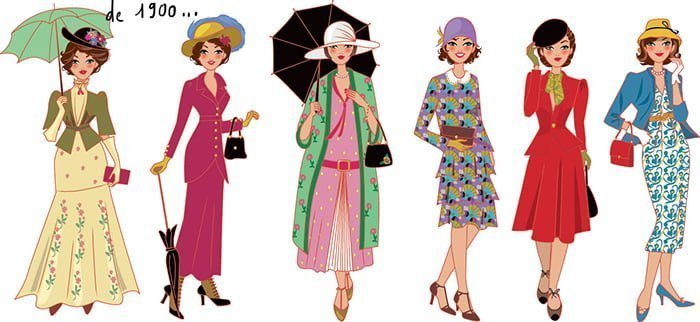 The 1900s were made up of corsets, pastel colors, with umbrellas, the necklines are raised, there are some skin patches... The 1910's are in line with 1900's, with very structured clothes and very elaborate plumed hats .
I love the 1920's!
Loose and fluid cuts, low waist lines, and stylized floral motifs, with the hat that comes down over the eyes, creates a very mysterious look, with a bob hairstyle.
In the 1930's, there's the knee-length skirt, with stylized geometric and floral patterns, I love it! The very elegant T-strap shoes and the typical cloche hat!
In the 1940's, the shapes are structured, the size is very pronounced, unlike in the 30's, where the tailored suits are strict, and the beret...
The first movie stars
In the mythical 1950's it's the golden age of couture, the very beginning of ready to wear clothes. This makes us think about the first stars in cinema.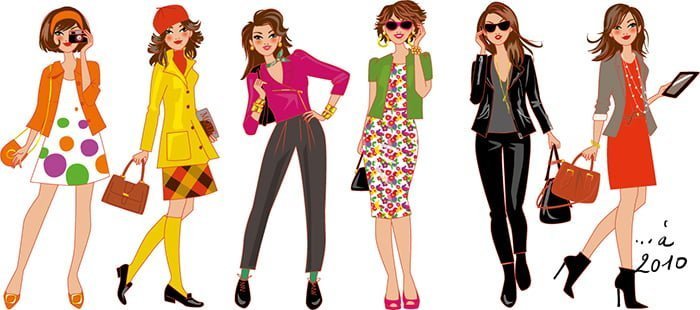 The 60's mark a breach with the trapeze pop inspired mini dress, the color orange, a bob haircut with lots of volume accompanied with a headband
Mother's beret
In the 70's, Saffron, goes well with red / orange, tartan in all its versions, with a beret, adopted (and not since left) with my mom...
In the 1980's, it is the active woman who wants to be a perfect wife and mother (...) blow-dried hairstyles, bandanas, braces and flashy jewelry!
The 1990's are the continuity with floral dresses, sunglasses, court shoes, large hoop earrings, all in flashy colors!
In the year 2000, there were several trends, I liked the "bohemian chic" but my client preferred the rock trend, propelled by Kate Moss, our heroine now has a mobile phone...
And in 2010, with the little dress, the boyfriend sized blazer, the jumper and tablet!