Exhibition of fashion illustrations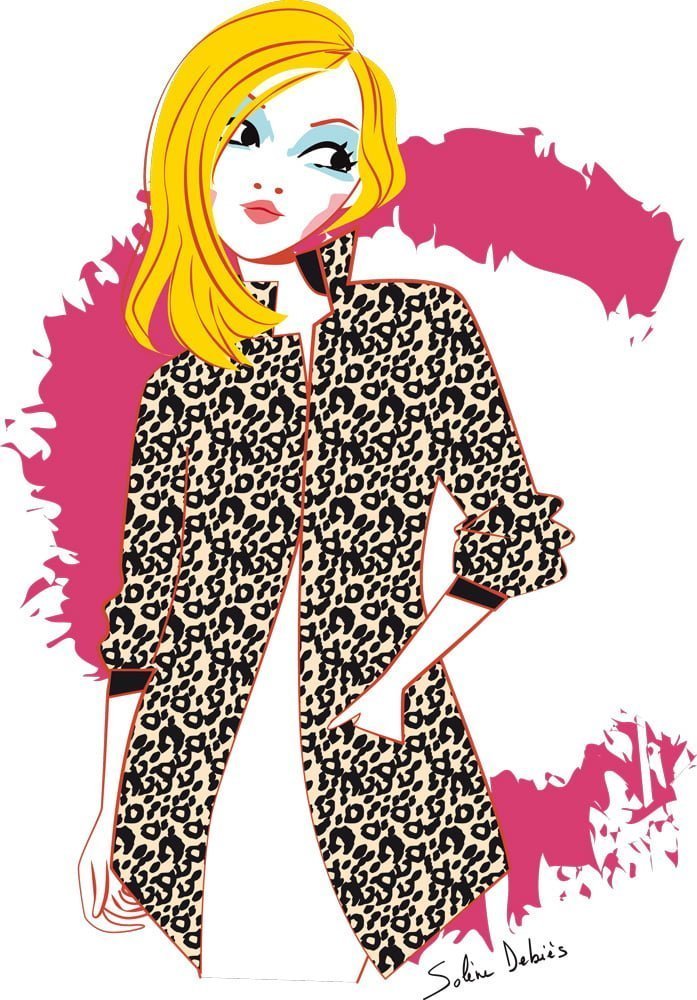 Best fashion illustrators
News and pictures of the best fashion illustrators exhibition "Across Poland with best fashion illustration" in which I participate, with many fashion artists such as: Stina Persson, Antonio Soares, Paula Sanz Caballero, Caroline Andrieu, Gary Fernandez ...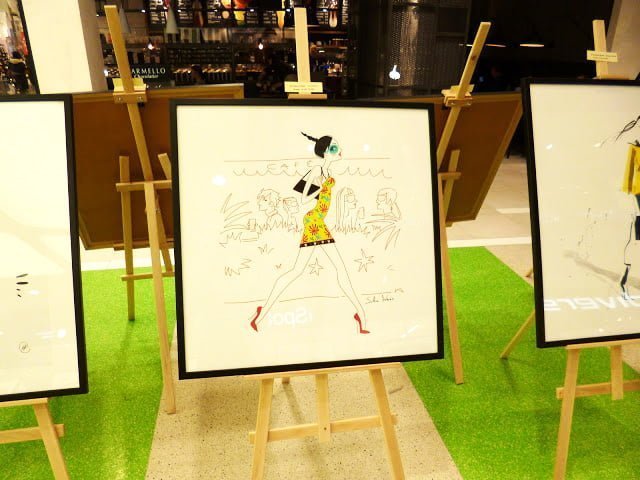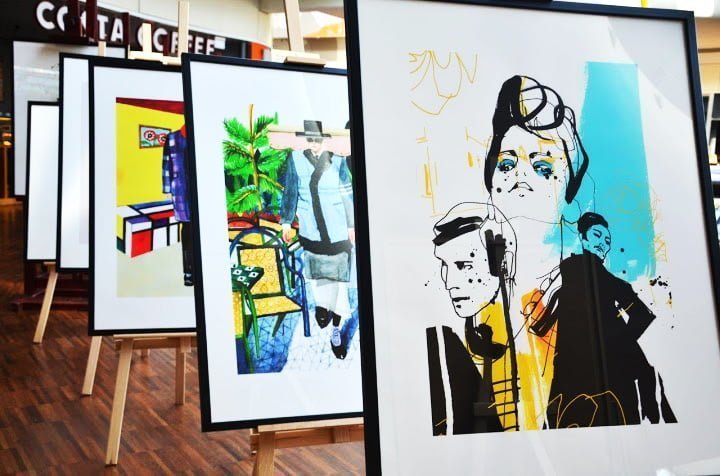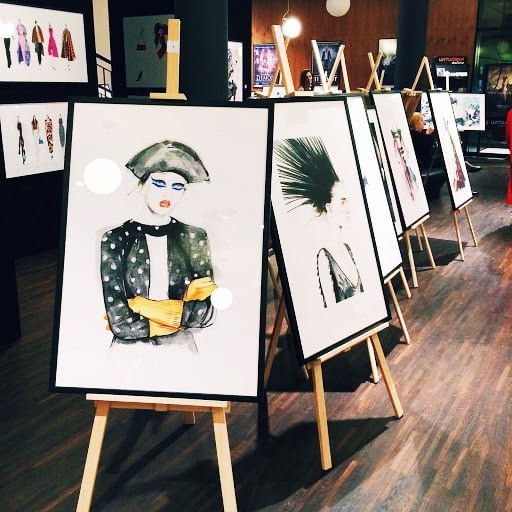 I was REALLY happy to participate especially since I have always loved fashion designs. Among the designers selected by Tomek Krolikiewicz, I very much like the creations of  Stina Persson,  Antonio Soares and those of Decue Wu: colours, style, graphics and refreshing spontaneity! One regret: unfortunately I could not make it this summer to see the exhibition. The illustrations presented were often very different from the fashion sketches that I make for the stylist Cristina Cordula for part of her program "Magnifique by Cristina"! There are no televisual constraints in this work, which allows this spontaneity and creativity that one can find in most reproductions.
Fashion Sketch: a woman on a terrace
Tomasz selected in my work the fashion illustration "on the terrace" that I had carried out for the magazine ELLE India: the drawing of a very stylized and very colourful woman, moving through an urban environment evoked by a red line. It's a picture I like and you can find its original in my portfolio. I had already exhibited some of my works on canvas at the Galleries Lafayette. The "large-format" and "canvas" approach of the illustrations, highlighted in an eye-friendly environment, is very different for me who is used to seeing my designs printed in magazines, in the press or on book covers... An experience that sometimes makes me want to delve into this terrain and think about a scenography, but also an atmosphere of sound and light! Well why not?