a french illustrator in Mumbai!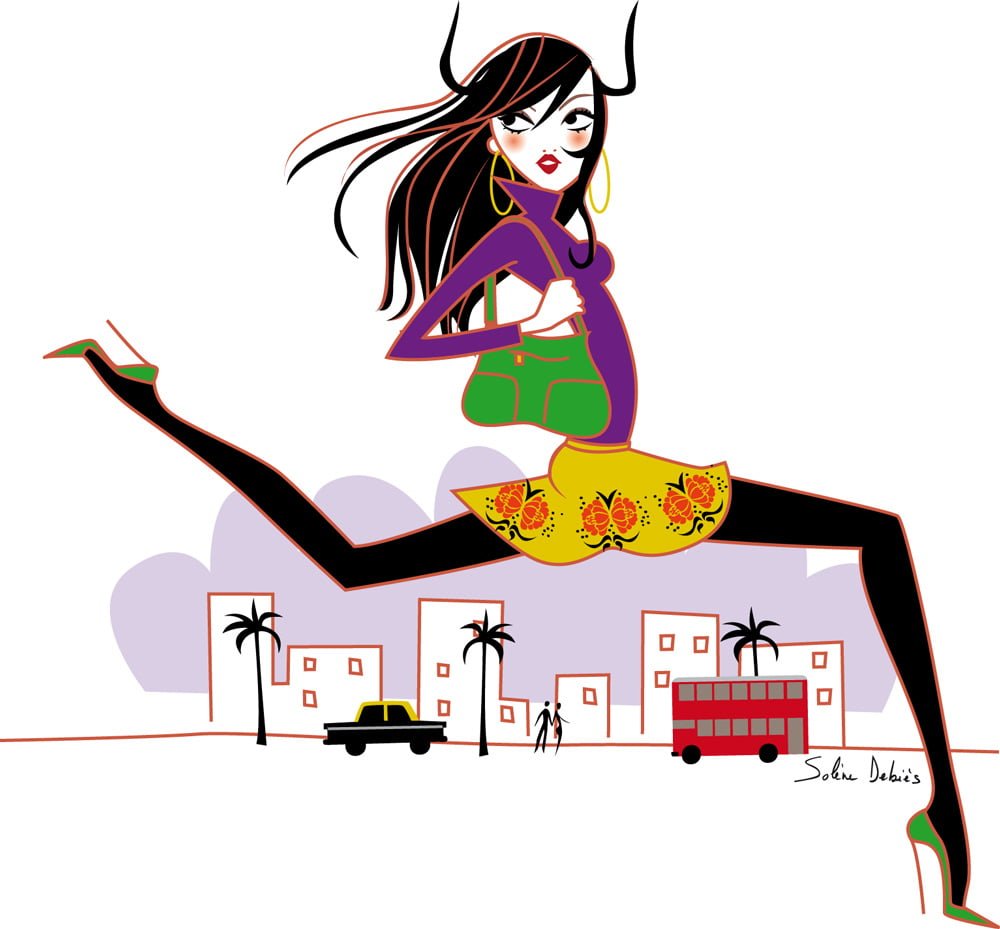 An Illustrator in India
Bombay !  Mumbai!
I came here for the first time ten years ago,  after a month of peacefully travelling in Rajasthan with Marc.
My first wish was to fly away ! It was polluted, noisy, suffocating !  The streets were stuffed with so many motorbikes, bikes, colors, sounds…
We stayed 3 days.
I went back 3 years later, when I met with the ELLE India team for the fist time. Then I started to go out, meet people, discover their cultural life… and i began to fall in love with the city,
I love you, i adore you, crazy Bombay !