An illustrated logo for a parisian real estate agency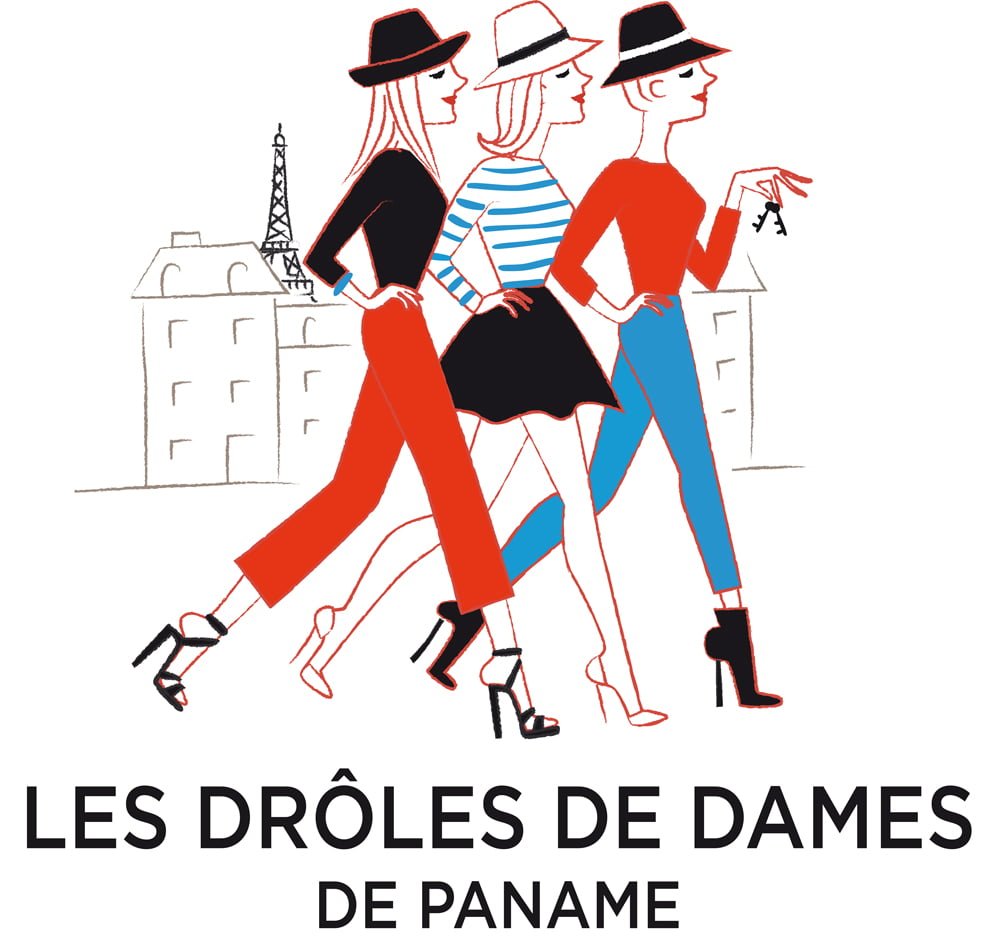 One day, I received a phone call from Camille from DDP, who told me something like this:
"Once upon a time there were three gorgeous girls who had decided to get involved in real estate in Paris, but they had been confined into doing uninteresting work, and so, without Charlie, they decided to create the "les drôles de Dames de Paname"! And they don't regret doing it, because they are really funny ladies! "
From investigations, delicate missions, graphic design, transactions, femininity to action ! That's what excited me! So I started the adventure of the creation of the logo for "les drôles de Dames de Paname"
They're 3 Parisian women on a mission to realize your real estate dreams
The idea was of course to represent the 3 Parisian partners of the real estate agency, against a backdrop showing their territory with the roofs of Paris, its beautiful Hausmannien buildings and of course the Eiffel Tower. You can see them, walking back from one of their missions, keys in hand, with a dynamic step, synchronized and sure of themselves, that they have managed to find the rare gem for a happy owner, thanks to their hyper-connected network.
Parisian style and some poppy red colour
The silhouettes of the 3 parisian women are stylized, with a touch of fashion but not too much (we are in real estate, not in fashion!). To give a little Parisian side in their looks, we chose small chic hats, striped jumpers and high-heel sandals. The red poppy colour stood out by itself: the 3 associates of DDP love it!
A sober and light typography
After various tests of typography and different arrangement ideas (see below) for the name of the agency under the drawing, we opted for a stick font typography that was dark enough to highlight the design and perpetuate the logo. Once our creative mission was over, I exported the picture and the logo in square format, which would allow our great team to adapt it to social networks. We were exhausted but happy and we promised ourselves to meet again for a future mission. I went back to my pencils and my markers, the funny ladies returned to their customers and their apartments. The sun was setting on Paris when the logo of "Les drôles de Dames de Paname" appeared on the social networks. Good luck girls!