Motion design for "Les Maisons de Katy et Jacques"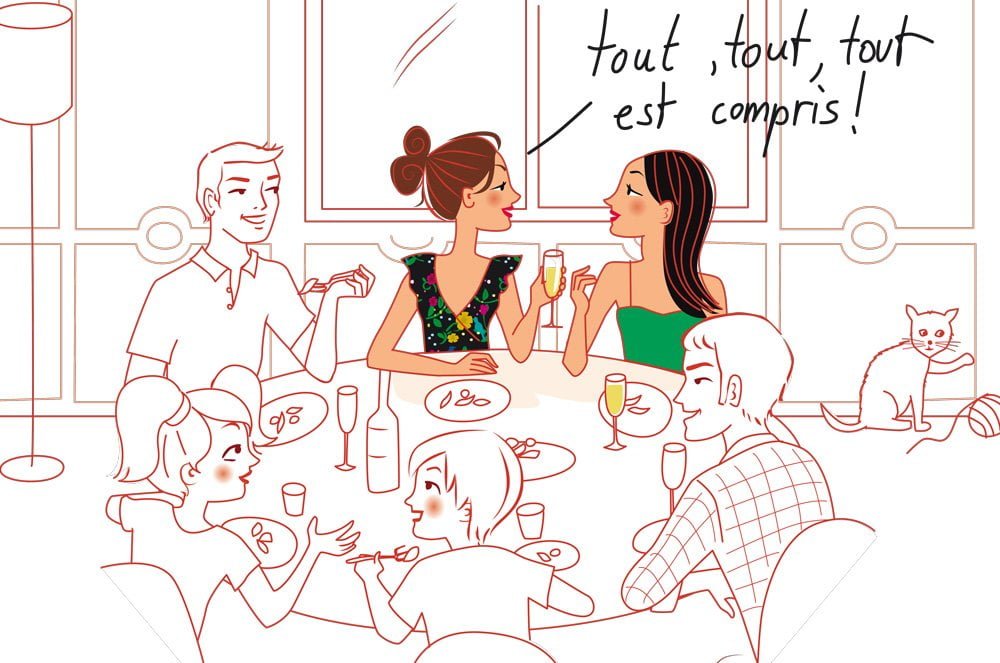 I loved making this motion design project for "Les Maisons de Katy et Jacques". To illustrate their holiday concept, I wrote a short storyline, created drawings that were animated in motion design.
An illustrated movie  for a unique holiday concept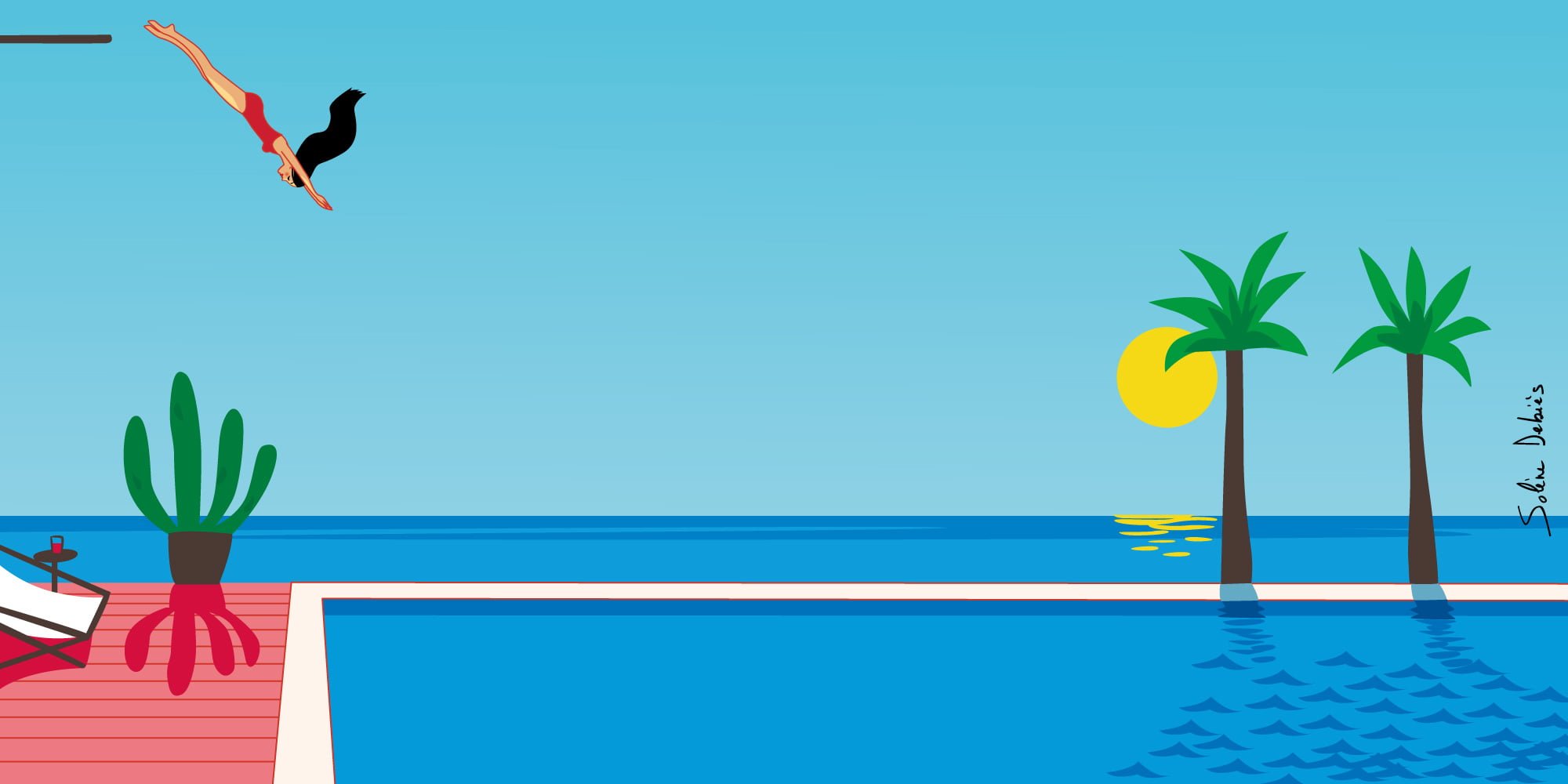 Katy and Jacques offer large and beautiful houses all over Europe (Switzerland, France, Italy, Spain) so people can spend their holidays with their family or friends, with all-inclusive packages: quality accommodation, meals prepared by a chef, touristic, cultural and sports activities, on hand nannies and "enchanters" for children.
Scenario, storyboard, sketches and animation
IThey were looking for an agency or a cartoonist and a motion designer to create and make a one-minute film that allows potential customers to understand their concept in 12 animated scenes. They liked the style of my work and wanted me to do the drawings and the film. Motion design, which focuses on graphic animation and moving drawings, requires some knowledge and skills that I do not have! So I asked Océane, a motion designer herself, to make the animations from my pictures.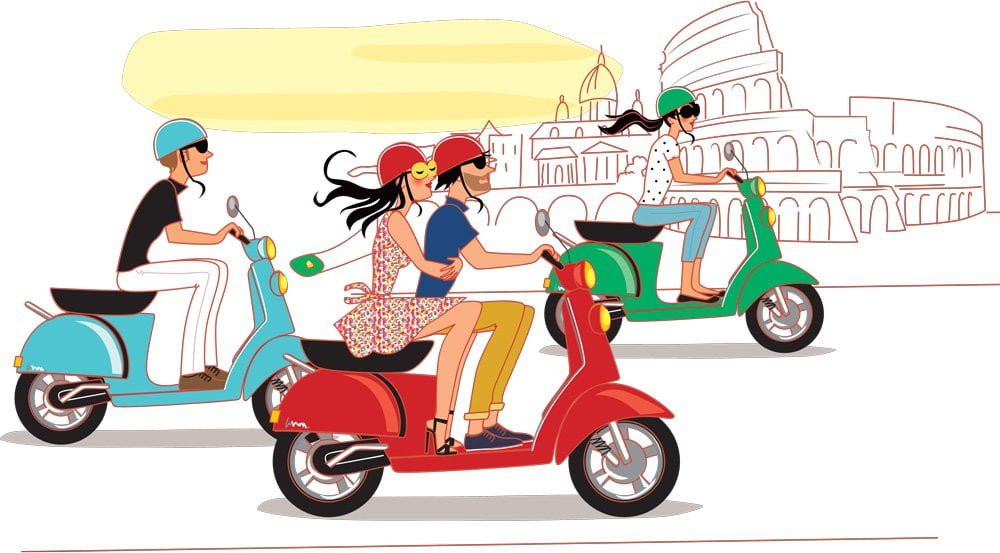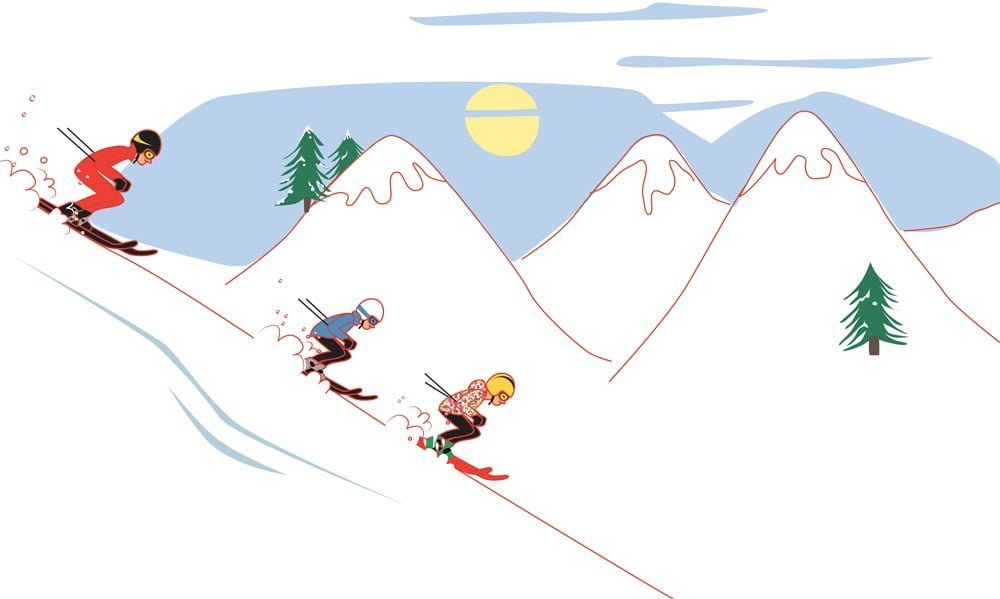 The first step was to validate with Katy and Jacques the 9 big scenes and start writing a screenplay and a storyboard. I drew the sketches to define the universe and the scenario. Here are a few of the sketches:
1st illustration: a unique holiday concept!
A dinner with friends where word of mouth can get you some good deals …
2nd illustration : the map of "Les Maisons de Katy et Jacques" in Europe
3rd: the reception: The arrival of the holidaymakers welcomed by the couple of hosts
4th: cooking and gastronomy: the chef with his fresh produce: seasonal fruit and vegetables and great vintage hams!
5th: the children and the enchanters: the little ones having fun with games and multiple activities
6th The surrounding cultural activities.
7th and 8th: sports activities
9th: "Here, you feel at home"
Vector illustration, voiceover and sound design
After validating the 9 drawings, I used illustrator to do the colouring of my sketches. For this motion design project, the software is perfectly adapted because it allows you to draw vector images that will be easily animated by the motion designer. Here are some illustrations finalized and put in colour.
After validating the scenes, Océane put the characters into motion, according to the scenario that we had elaborated. In parallel, an actress recorded the voiceover of the film, we chose a musical sample with the client, and a sound designer integrated sound effects onto the soundtrack and put everything together. After some fine adjustments in the movements, we were able to deliver our film in time and in a record time of 3 weeks!
Here it is!