AN ILLUSTRATED MAP POSTER OF FRENCH WINE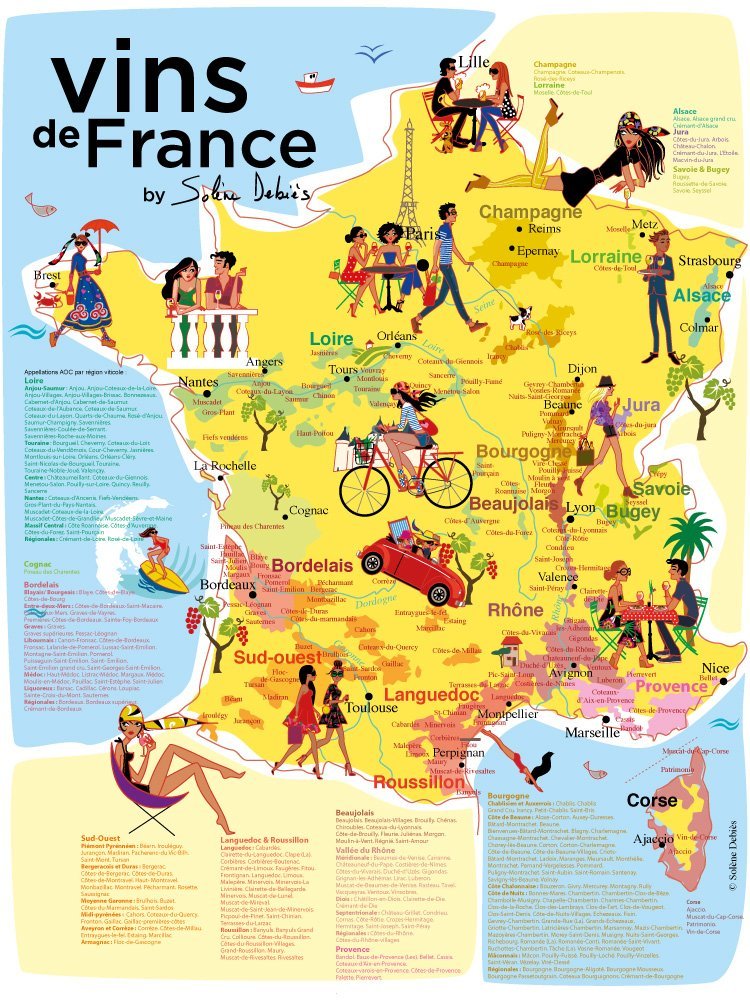 ALL THE WINE-GROWING REGIONS OF FRANCE AND ALL THE COLORS
This illustrated map poster of French wine allows you to taste at a glance the 363 Protected Designations of Origin France has to offer! France cultivates a diversity of terroirs, soils, grape varieties and climates which gives its wine an incredible richness. I wanted to pay tribute to them by drawing this map which is both precise (all 2021 DoA appellations from all the wine regions are present) but also colorful and goes perfectly well in my kitchen!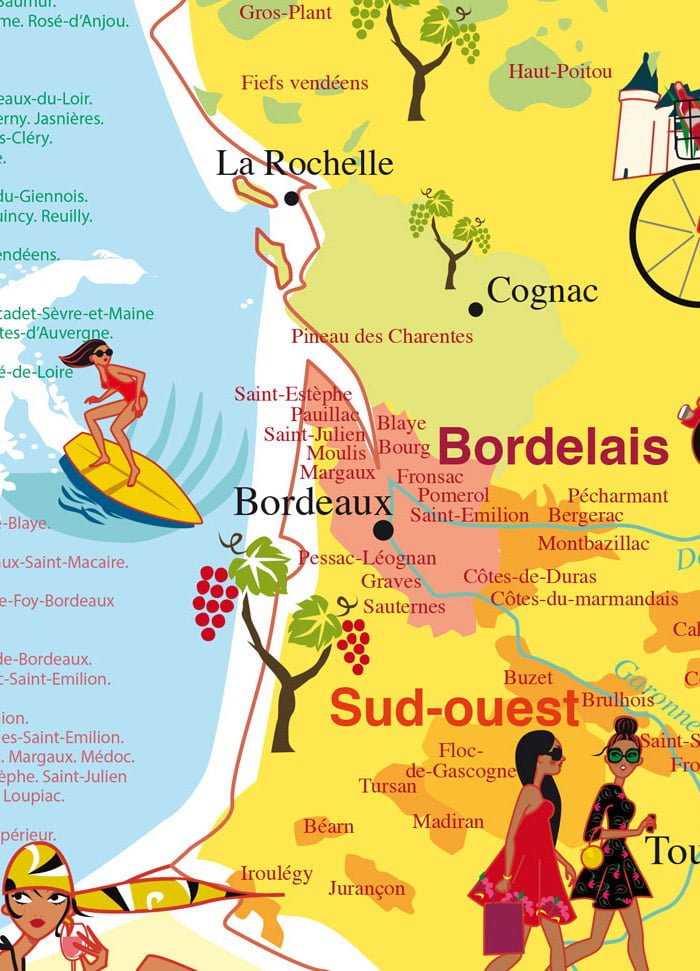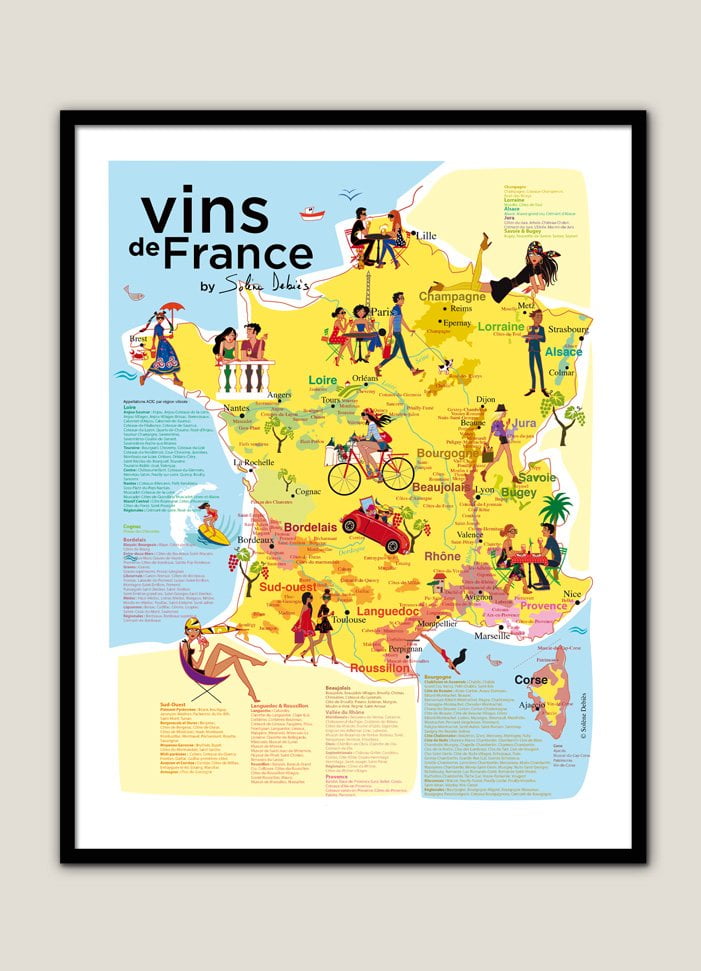 A DECORATIVE PIECE OF WINE & TOURISM, FOR THE KITCHENS OF WOMEN WHO APPRECIATE GOOD THINGS
I myself am a lover of good wine: perhaps my half-Breton origins - where we know how to live -, and me also being from Chinon - the country of Rabelais and Gargantua - have something to do with it. My discovery - quite recently - of the incredible richness of natural wine made me want to regularly discover new terroirs. Various wine merchants - and friends - accompanied me on this sensory and cultural adventure!
BECAUSE IT'S BEAUTIFUL ... BUT NOT ONLY!
So I wanted to get myself a map poster of French wine to decorate my kitchen, but I only found 2 types of posters:
- Very "technical" and fairly precise maps where all the PDO wine appellations can be found, but these technical qualities generally hampered the aesthetic and artistic qualities of the poster ...
- very "decorative" maps, but which completely lacked in terms of technical information….
 So I took some time, contacted INAO to find the right information, and I set about designing this illustrated wine map of France ... which now sits in my kitchen!
If you like it, go have a look at my online shop!