Society: Do you know what crowdsourcing is?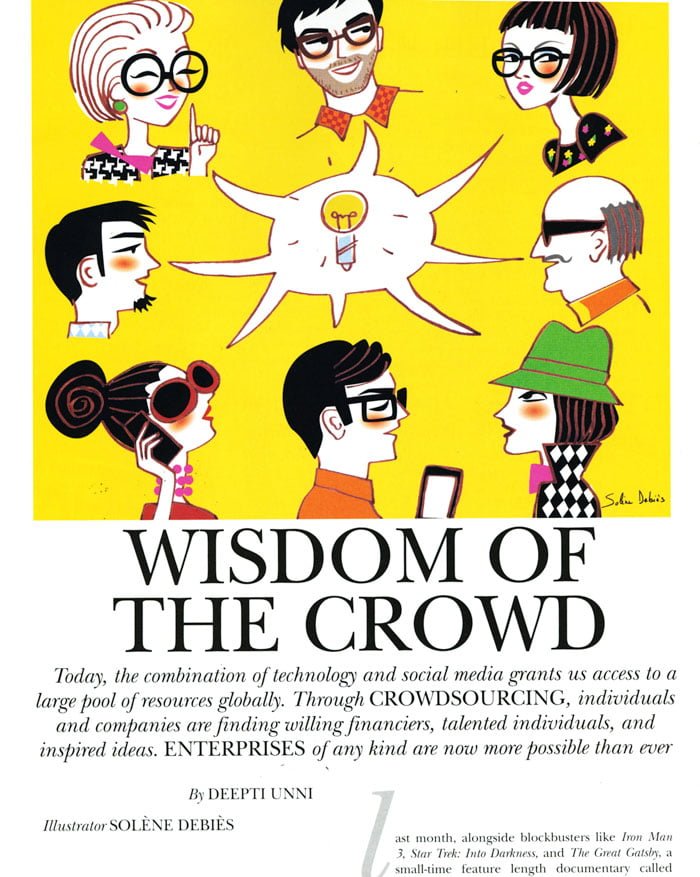 Editorial illustrator for ELLE India
A new editorial drawing for ELLE about business and economics. It is using the power of a crowd; a large group of people is encouraged to express and share ideas to kickstart or promote any kind of enterprise.
This image illustrates this new concept in the magazine ELLE India.