Comics for Nestlé waters.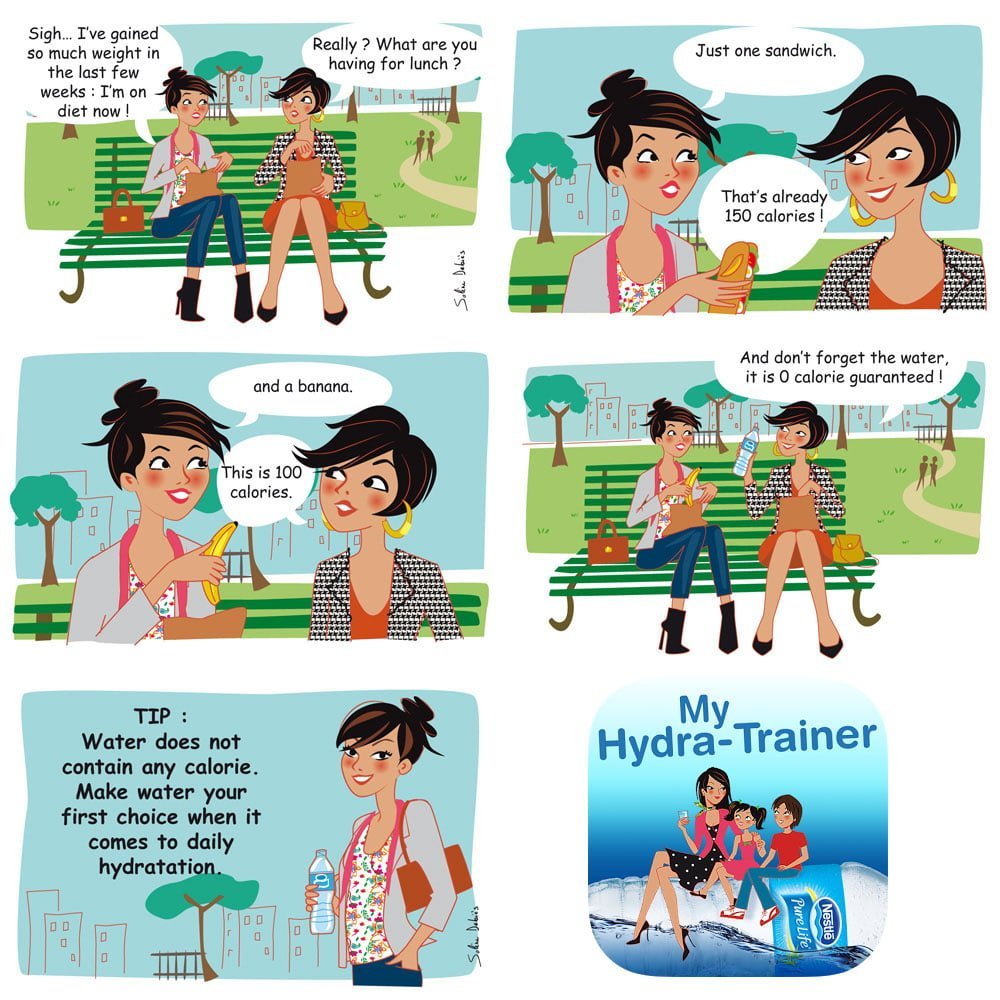 Cartoons and brand content
I'm making the most of this heat wave to talk to you about a pretty chilled project that i've been working on for several years now: comics.
And you'll quickly understand the relationship between the heat wave and this project!
Eve, a working mother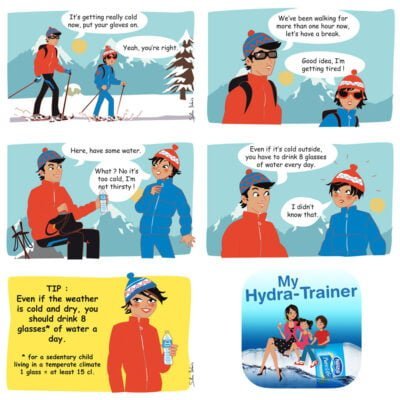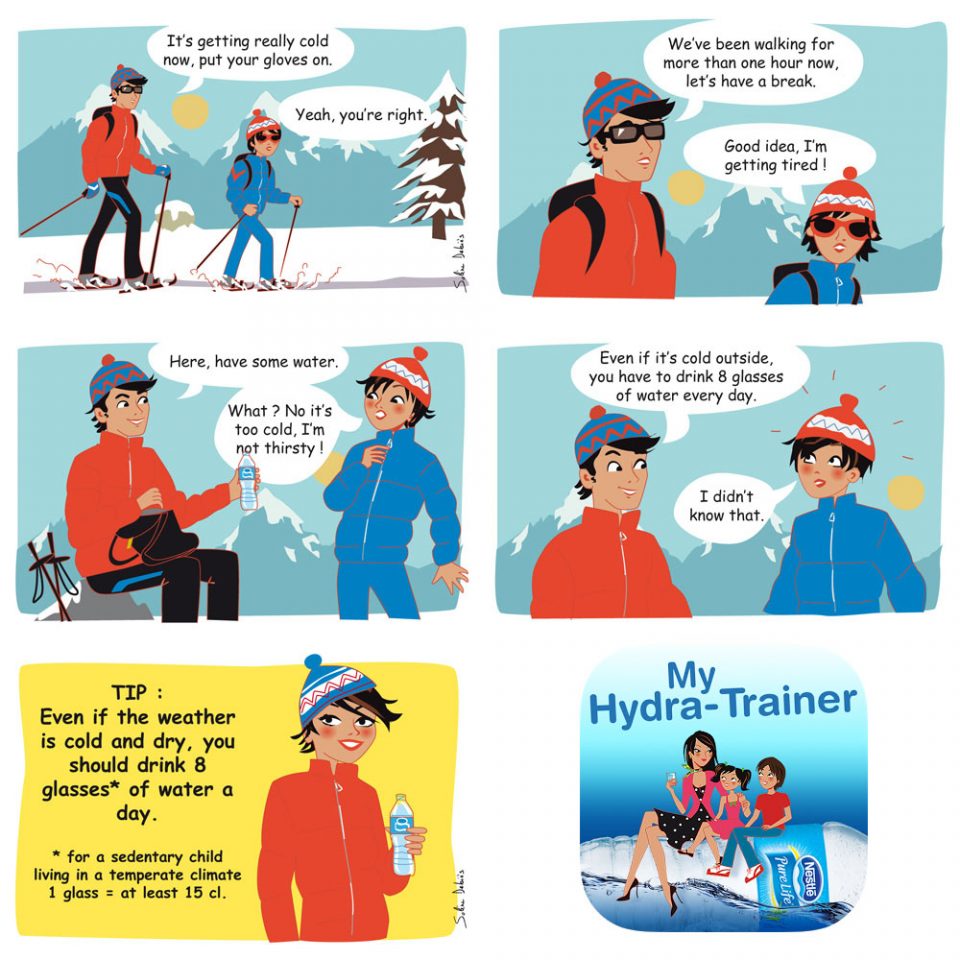 And as I said, I've been working on cartoon boards for a smartphone application published by the Nestlé group to sensitize mothers about keeping their entire family hydrated. All thanks to the tools available on this app.
In this application, you can follow Eve, a working mother, with every week a new story to discover about keeping hydrated. We find Eve with her children, her friend (s)… A real commitment is created around this pretty brown heroin.
This brand content tool is not only fun but, for these comics, the scenarios I illustrate are always very thoughtful, funny and friendly.
How do i draw comics?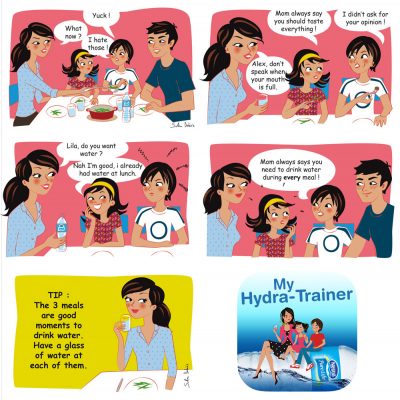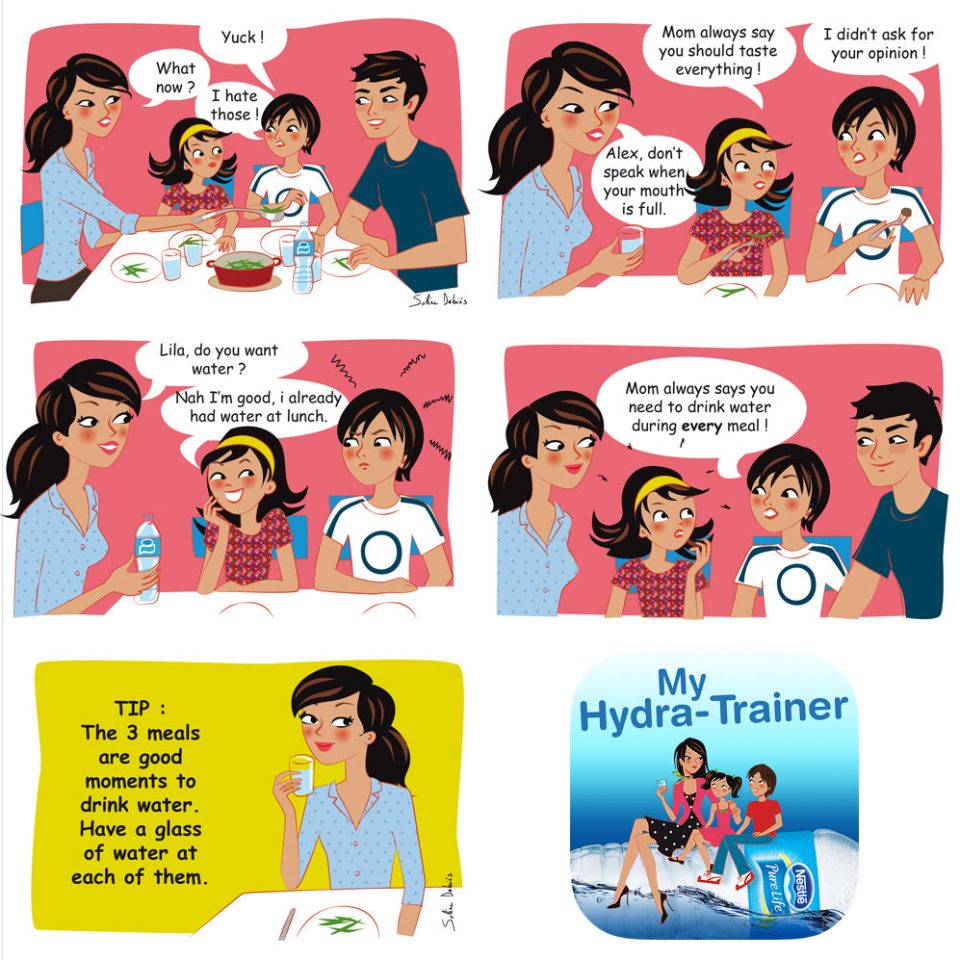 I will talk about the creative process of these boards:
I get the script of the story I have to illustrate beforehand. I then make a storyboard of the comics in pencil that I send to my client ; in this sketch you have the framing ; close-up, wide shot …, will highlight the action, for example here, you're meant to understand from the first box that Eve is in a park, it's midday and she's having lunch with a colleague or a friend.
We always end comics with advice and tips from Eve.
After possible changes, I start to color and there you have the "final product";) as a comic.
Only small downside of this application ? It is not available in France, unfortunately …
And remember, keep hydrated!