Creation of a fashion illustration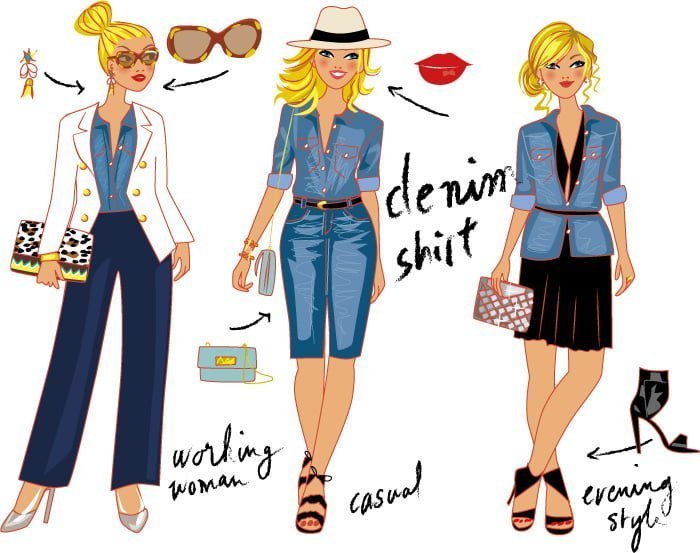 How do i make a "fashion sketch"?
I've drawn these sketches for  the french stylist Cristina Cordula's fashion TV show : "Magnifique by Cristina".
Wear a white jacket with sunglasses and straight pants to go to the office, a denim skirt, a Panama hat and sandals for the weekend, or a little black dress, a silver clutch bag and evening shoes, for a "magnifique" look at any hour of the day.
How to wear a denim shirt?
Cristina Cordula is up to date on the latest fashion trends. In this section, we speak about the "24 hours of a garment" on how to wear clothes all day in different circumstances. Today, it's the denim shirt. Cristina defines the looks and Paula, her assistant, sends me pictures of the clothes and accessories for the outfits.
For this section, it is the same young woman who wears different outfits, who changes hairstyles depending on the time of day.
In my fashion illustration, called I "dress" my girl with clothes and accessories that I design in order to highlight them, and I send the illustrations without backgrounds to Paula. They are then mounted on the show and presented by Cristina in the fashion TV show "Magnifique by Cristina" every Sunday on TEVA.