News and posters from Cuba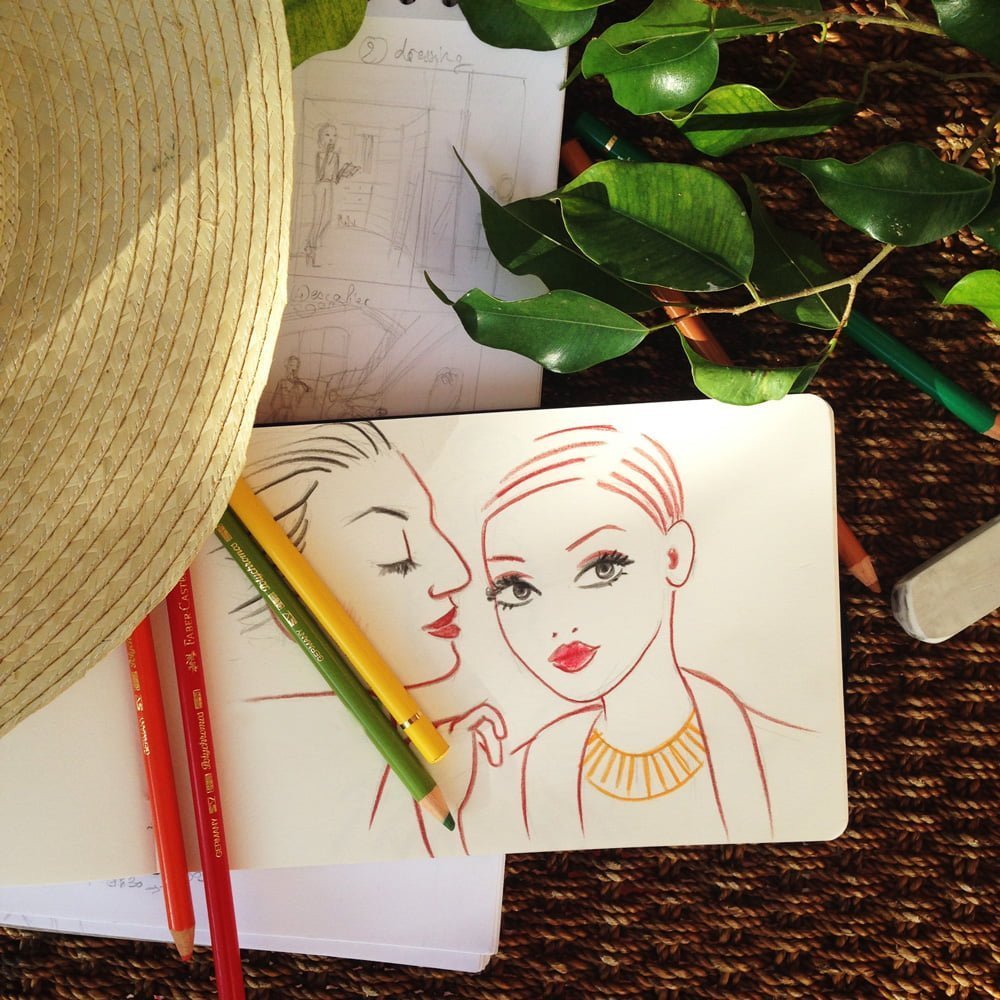 We headed west towards the Caribbean for a first and much anticipated stop in Cuba. I have been wanting to go to Cuba for years, I'm attracted by an idea of music and colours that I could find there.
My girlfriends Françoise and Sonia went on a trip about ten years ago and regularly told me stories, their bright eyes were full of stars. Until now, I had always been hesitant about going, worried about not being able to have access to the internet on the island, which would have prevented me from sending my illustrations to my clients...
Old Americans, colours and beautiful wrought palaces: welcome to Havana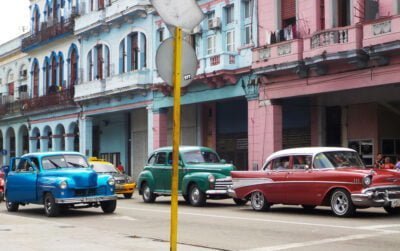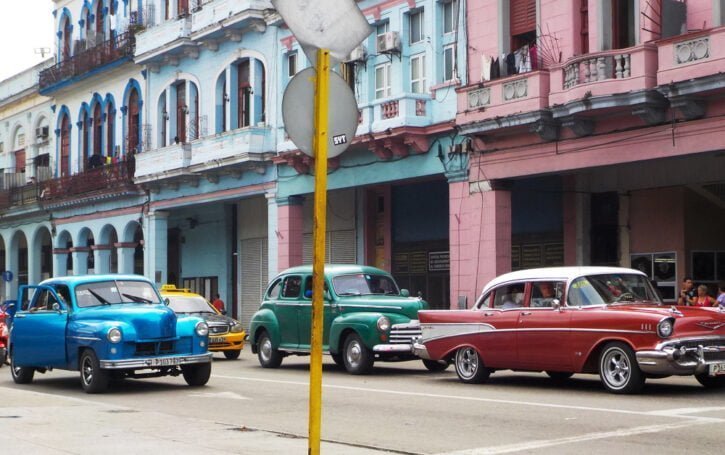 After checking that in Cuban public places you can now have Wifi, I've ignored my fears. I bought 4 tickets from Paris to Havana for all my family for January 1st , because they were much cheaper than the 2nd , and that I sleep very well on the plane.
It's been several weeks now since we have settled in nicely on our new island. First of all, we were seduced by Havana, despite its cool and wet weather. In Havana, when the weather is cooler, it is not difficult to warm up: the Cubaton rhythms and mojitos are everywhere! My old Spanish skills from high school aren't bad either! My husband Marc never learnt Spanish but speaks just about every language with a weird dialect he invented. It's not 100% reliable, but does come in handy, especially with our old havanese neighbour, who has blue hair, who gets up very early and who is very talkative.
The city is very beautiful and colours are everywhere: on old Americans, the buildings and palaces sumptuously wrinkled. I was able to sketch 2 to 3 scenes; I drew some travel posters that I will post to you soon.
Visual Art: Poster of Cuba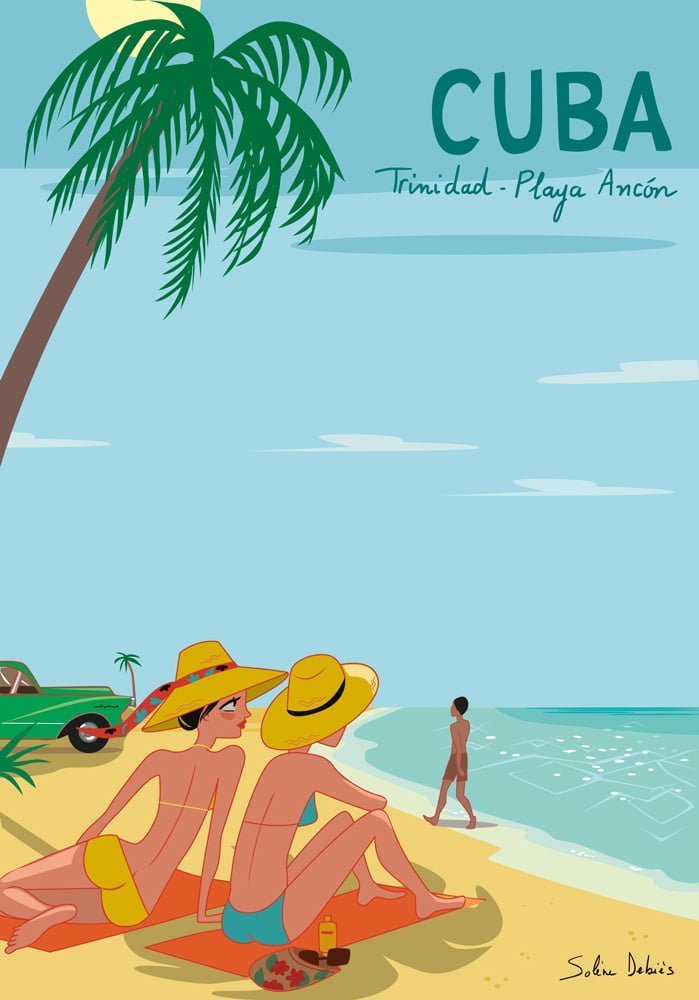 Then we headed to the south coast of the island, to Playa Larga, to enjoy a bit of fish and seafood, but also its Caribbean Turquoise and translucent waters (here are no surfers...). A dream week away in a much more relaxed and rural atmosphere than Havana.
The Cubaton and the "Cubano Sound" everywhere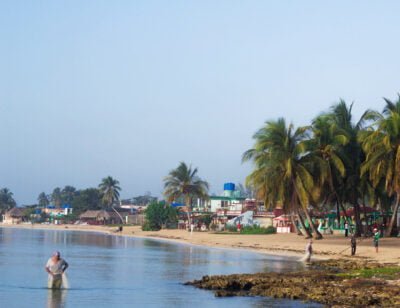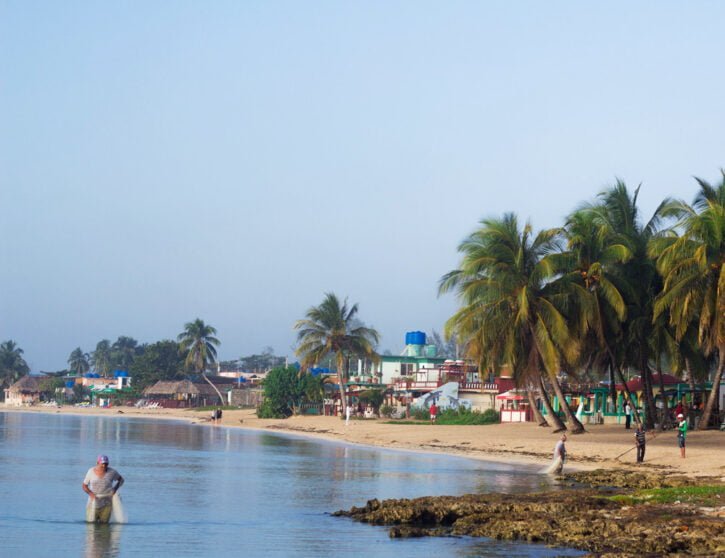 Of to school for the girls and illustration time for me in the morning, a bath and diving in the afternoon and lobsters at night. In short, very quiet, but I do not want to undermine your morale. After this Caribbean week, we were on the road again and headed to Trinidad, with a 2-day stopover in the city of Cienfuegos. There were beautiful mountain and country landscapes, its people always so kind and welcoming, many colours, the sun, which began to beam, Cubaton and Cubano sounds everywhere...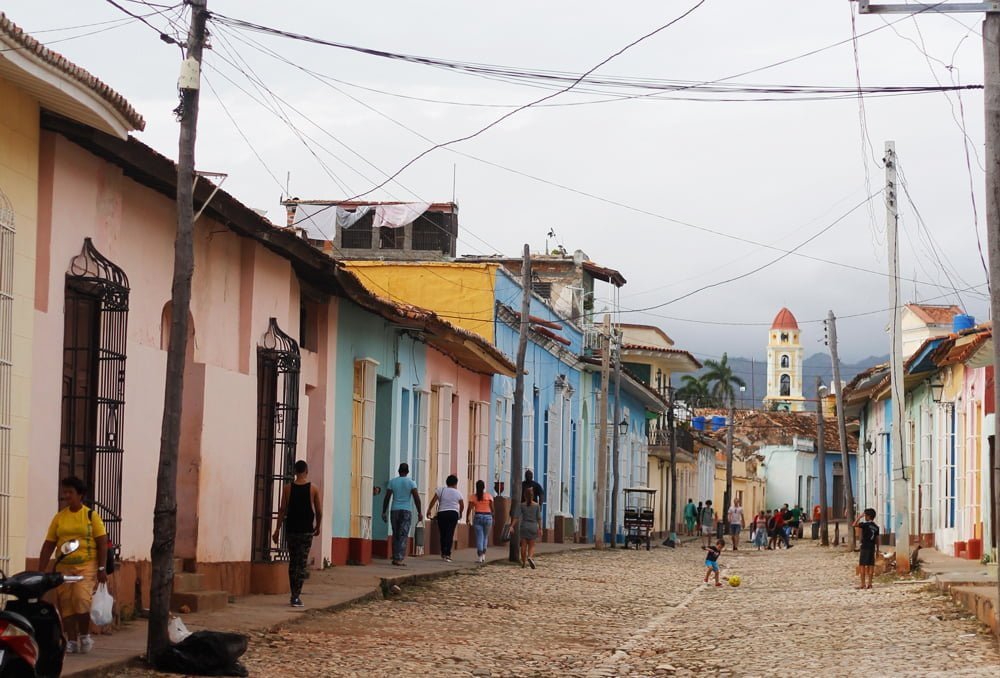 Trinidad: beautiful landscapes, illustration and the great little village" that my friends Sonia and Françoise had told me about: they were right. Trinidad is a small magical town wedged between the sea and the mountains. There is an atmosphere and a beauty quite rare and very warm.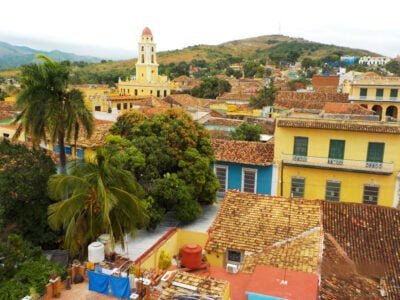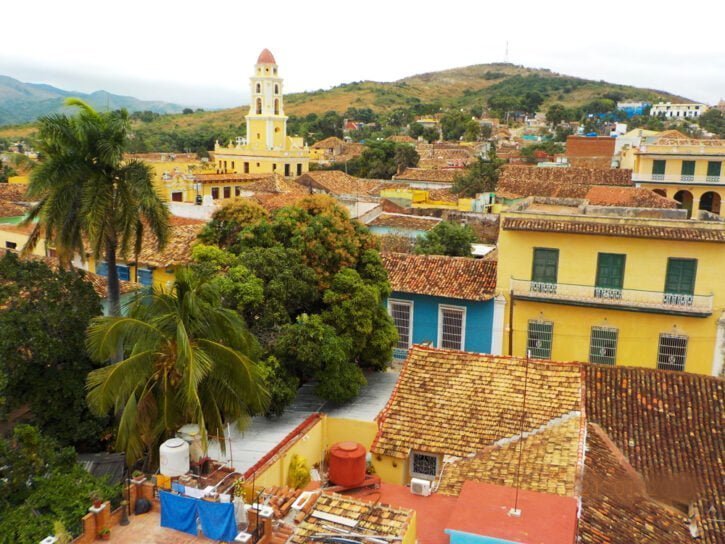 We had the chance to live with Kenia, a great woman who made our stay wonderful... But I'm not going to tell you everything about our trip today... It would be too long. Sometimes pictures, illustrations or photos speak louder than words... So we will continue our trip to Havana, then to Mexico and the Yucatec coast, where I will, I'm sure, send you some news! Good luck to all!