Cookbook illustration: which Foodista are you?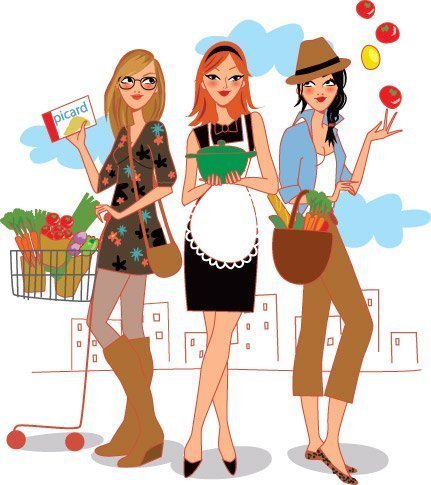 Kitchen and recipes in illustration
Are you a bio-kitchen victim who buys their fruit and vegetables for their recipes from an organic market but does not hesitate to go to Picard.
Or are you a neo-traditional cook a bit old school like Bree Van de Kamp, or an easy-cooking fan of pre-prepared food?
Illustration made for "Les coups d'food de Farida", Oak Editions.