Drawings of holidays: it's hot!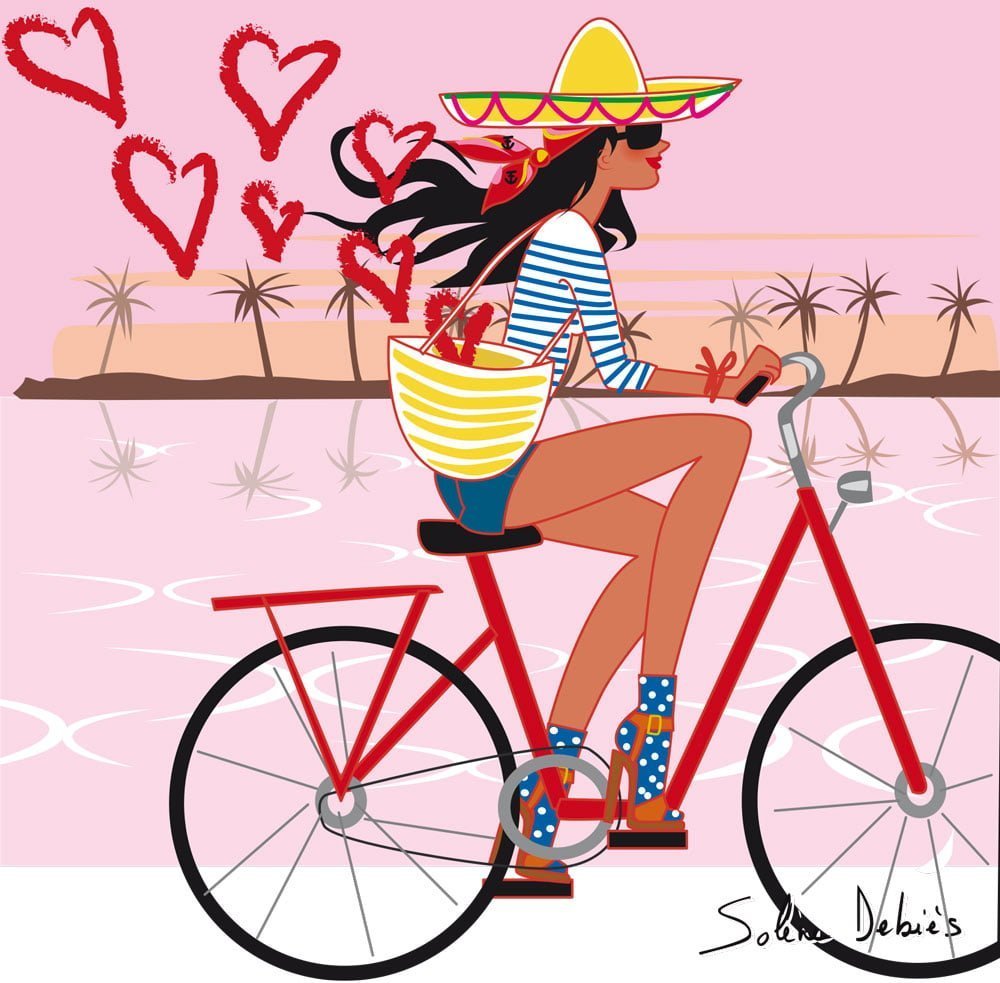 On display this summer: sun, drawings and nature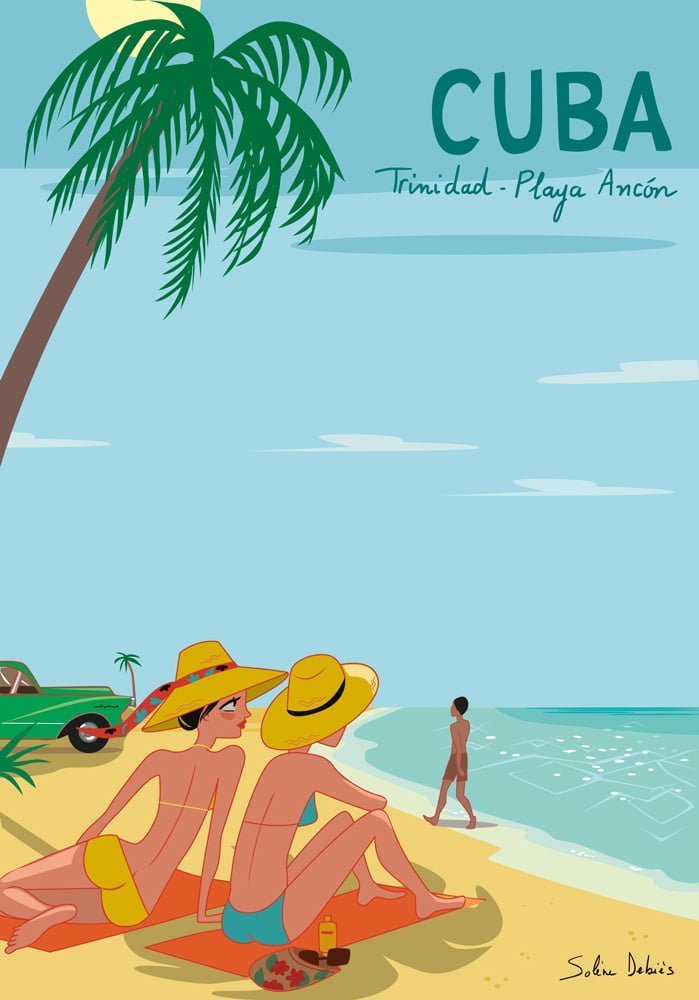 Whether you're on vacation or in the office, you've noticed: it's hot! It's much nicer when you're on vacation! You can ride your bike and walk through the tropical lagoon covered with a large sombrero!
I am currently on vacation in the French department of Lot, in the heart of the Natural Park of Causses du Quercy. Here the landscapes are magical. The countryside, drained by the sun, fortunately offers many bathing spots whether it's in the River Lot or in the Célé. What a pleasure it is to dive in their cool waters and then to bask under the shade of a lime tree on a rock!
Illustrating holidays
My days are punctuated by happy and colorful markets, followed by light, local and delicious meals. The heat welcomes an afternoon nap, which is always conducive to inspiration and creation. It is usually followed by a small sketch and drawing session, but does not fit in the "work" box. There is no question of answering a client brief, of being in a contractual framework or of thinking about a quote for an agency! The drawing is done alone, free from any constraint, the line is sketched on its own, almost autonomous compared to the will of the illustrator!
Souvenirs, a notebook and pencils
The warmth that pleases tourists and makes the headlines inspires, of course, my drawings and research of the summer. It brings back memories and images of my travels around India, Mexico or Vietnam, where temperatures are often close to 40 degrees. The oaks of Quercy have therefore this afternoon been replaced by Indian coconut trees. The shadow and tranquillity of our female character, who has the courage to face the heat on her bike, have been replaced by a Mexican sombrero worthy of the greatest Mariachi.
Love and smiles!
What has our heroine come to do here on this tropical adventure on her bicycle? Well the answer is in the drawing: she's giving out love like there's no tomorrow! For Quercy holidaymakers, August workers at the office in Paris or Nantes, tourists from Mexico or travellers from Kerala, kisses and smiles for everyone! Any takers??