Visual artist and french illustrator: an interview in crea magazine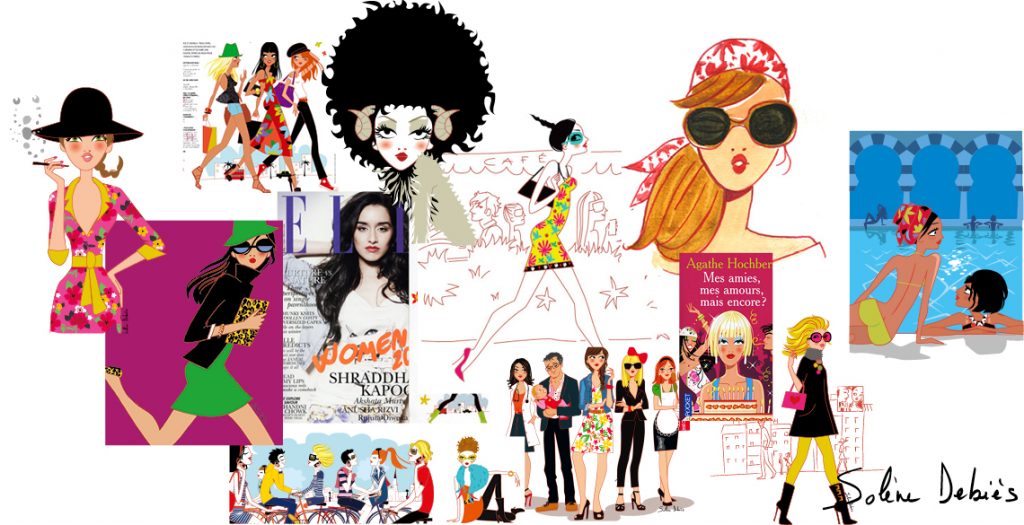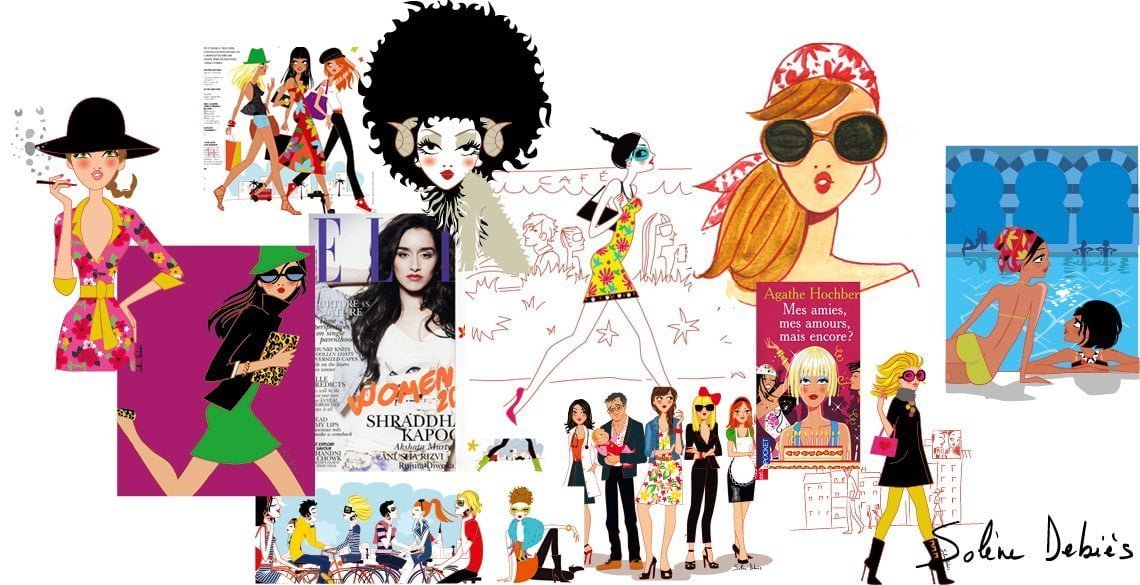 An article about me and my illustrator job in crea-magazine (in french) this month, here you'll find the traduction:
"Solène Debiès, illustrator for well-known magazines: She draws for ELLE India, Marie-Claire, publishing houses and TV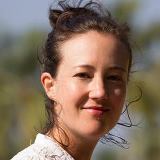 Do these characters bursting with color remind you of anything?
Yes, in your favourite women's magazine, in the horoscope section or even on the book cover of your favorite nighttime read.
Well, these drawings that illuminate the columns in the most well-known magazines are the fruit of this exceptional illustrator: Solène Debiès.
Some of them are thin and wear trendy or vintage outfits, others melt our hearts, and resemble us. Surrounded by their friends, they seem at ease in every situation, like trendy icons, or role models.
How do you come up with the characters that you draw?
Solène: They are not caricatures but mostly illustrations that reflect the content of women's magazines. They seduce and are attracting to the eye. They are like testaments of actual life. We find them in fashion, beauty, lifestyle rubrics, current trends, societal problems, and everything that deals with love, friendship, travels…
Where do you get your inspiration?
In daily life, the people that i encounter in the street, on the terrace of a café… My travels are also a source of inspiration, particularly Asia,  a region that i love for its ambiance, colours and magic.
Can you describe to us how you've come this far?
I have always loved to draw and i am naturally drawn to applied arts. After my first experience in an advertising company, i quickly became a freelance illustrator. My sketchbook drew the attention of magazine publishers and it has been my passion and work for ten years now.
Where do we find your illustrations?
In fashion magazines like ELLE India, the group Marie-Claire, Nail Pro, or widely throughout GALA, LE FIGARO… I also work for large international press groups, like Parenting group, Prisma Press.
Some editing houses also use my drawings for their book covers, notably POCKET or HACHETTE. You might recognize some when reading" Mes amis, mes amours mais encore? " by Agathe Hochberg and in the last book by Christine Féret-Fleury "Coeur de Glace" in the HACHETTE Editions. I also create scenery and draw the trends of the moment for a television show "Magnifique by Cristina" presented by Cristina Cordula, in which she gives fashion advice.
This is a dream for many other graphic designers, what advice would you give them?
To be very passionate and perseverant, because it can take time. Don't try to do everything but keep true to your personality and drawing style."