Beauty illustration: make-up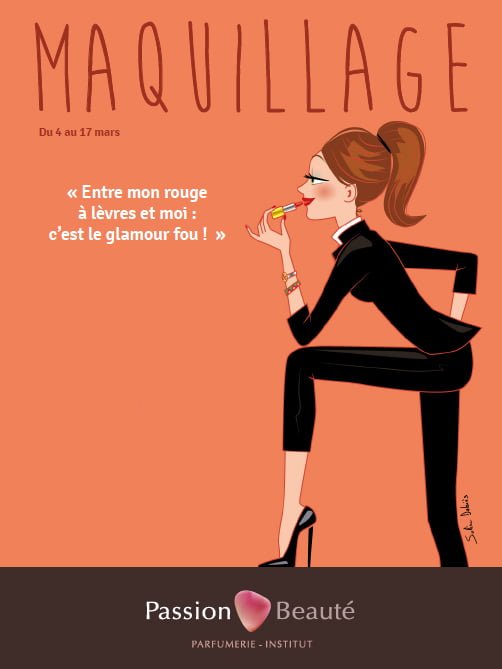 A woman and her lipstick
She's a working woman, she's glamorous and sassy, and she's the "passion beauté" woman.
Here is the illustration for a poster I drew for the special make-up release, you can see it in "Passion beauté" store windows.
As you can see in the sketch, I changed the woman's bun into a pony tail and her wild blouse into something more sober.
The illustration for "Valentine's day" was recently published too.
Discover throughout the year new illustrations for "passion beauté" in the shop windows.