Valentine's day: "Passion beauté" illustration.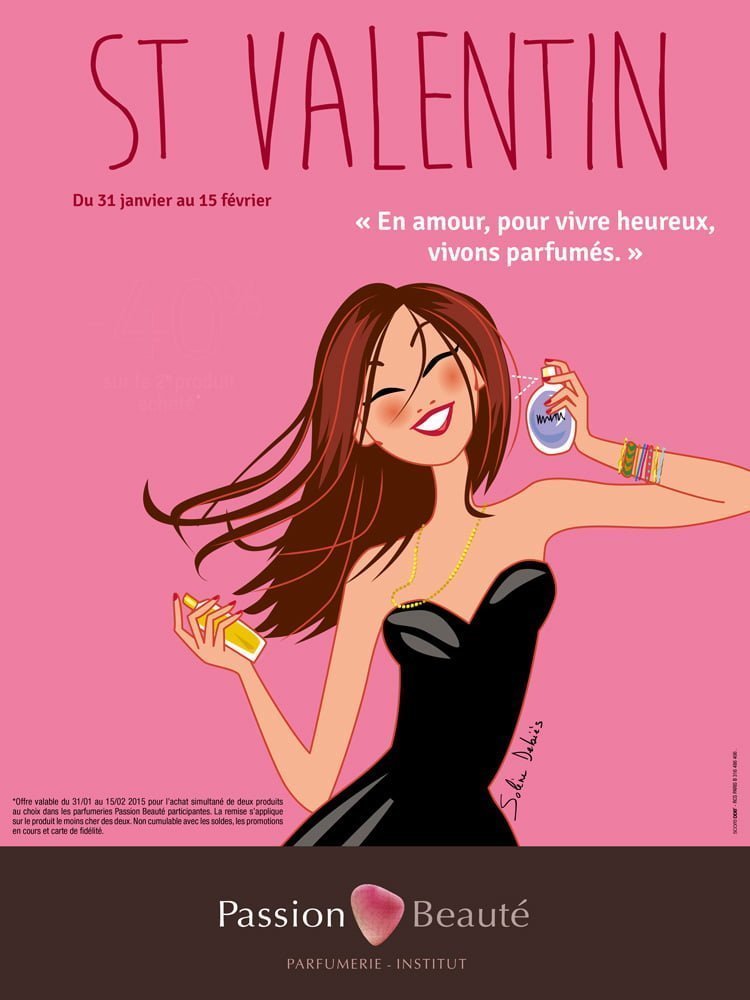 For Valentine's day, here is the first illustration I did for a series of posters for the trading company "Passion beauté" that sells beauty products.
Perfume and love
I drew a young lady who is getting ready to go out: putting on perfume, doing her make up…
For those of you who are interested I've put the pencil sketch of the drawing. Now she has her eyes closed!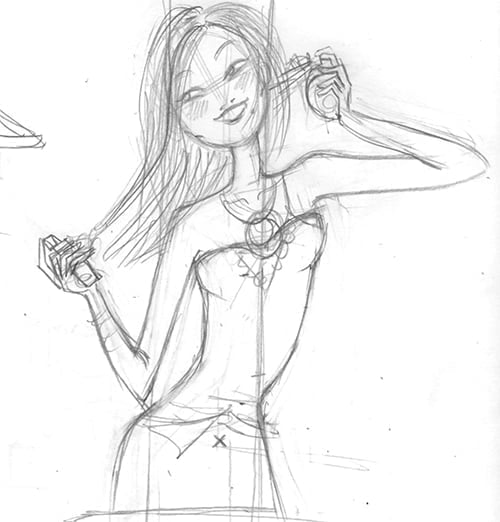 The communication agency for "Passion beauté" asked me to draw illustrations for magazine posters throughout the year : Mother's day, Father's day, makeup, care, perfumes… You can check them out throughout the year, in shop windows, here on my blog as well as on my Facebook page.