3 months in Asia: an illustrator on trip!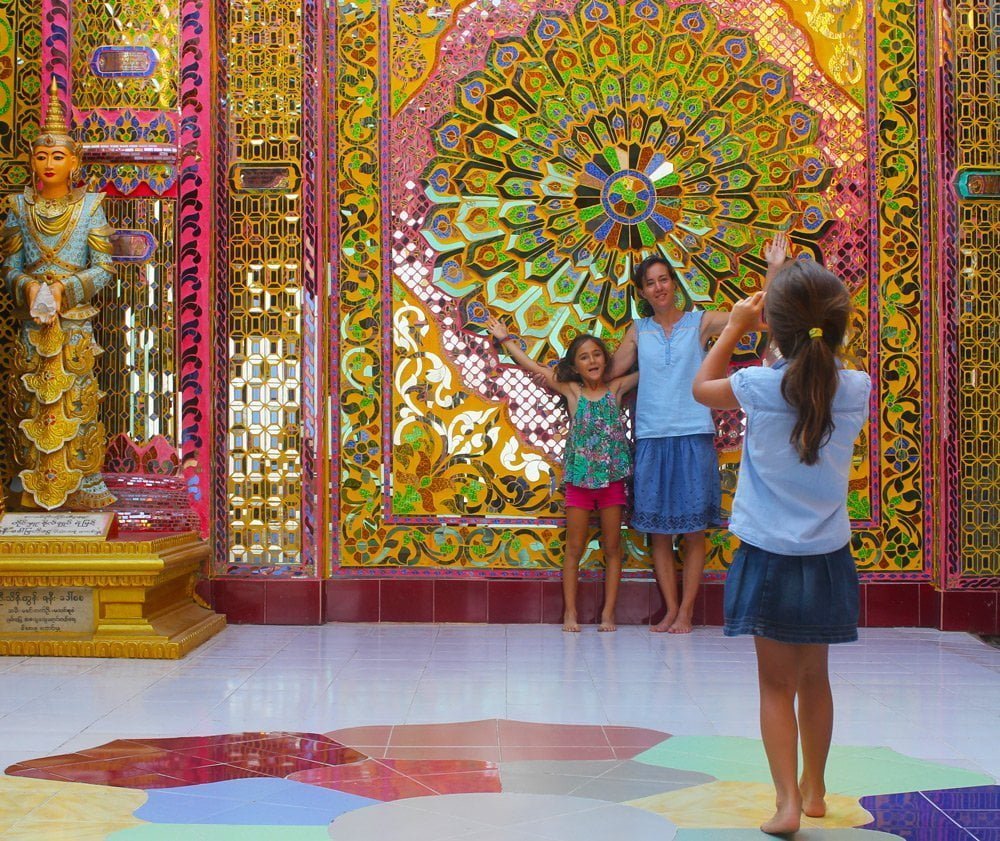 Travel diary
"Here's the map and some pictures of our trip this winter that took us back to Southeast Asia: We arrived in Bangkok, we did some shopping, I had an appointment with a magazine (for my job as an illustrator), we devoured a few curries, and headed for Koh Chang Island for a few days of relaxation and of course a few designs ... It was really great. Koh Chang is a large island with beautiful beaches with an impenetrable jungle in the middle of it. We had rented a small bamboo house by the beach. The only downside was the regular visit of a family of monkeys that confused our kitchen with their canteen! Our girls loved it but we had to learn to buy our provisions day by day.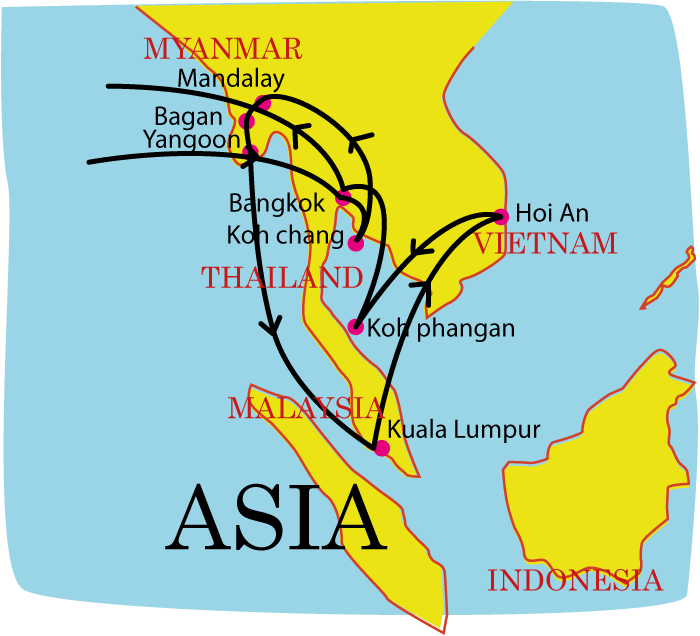 After a few weeks on this tropical island, we headed for Myanmar, which is still called Burma in France today. We arrived in Mandalay, a city with a town planning of that of a Chinese city, not very beautiful at first glance with its perpendicular avenues, its intense traffic and its "old-modern" dim buildings but, behind these ugly and smooth facades, you find very welcoming and smiling people, and a very traditional colourful and intriguing life: markets that remind me of those of northern India from fifteen years ago, monks everywhere, Hindus, Buddhists and tribes! In short, adventures are just around the corner of every street where the illustrator records myriads of scenes and colours, characters and landscapes! After Mandalay we passed through magnificent landscapes, including those of the temples of Bagan, to descend slowly to Yangon, the capital, which we found very dynamic and interesting.
Unfortunately, we had to shorten our journey to Myanmar to return to Kuala Lumpur where I had an important appointment for my work as an illustrator, with an editorialist for fashion magazines.
The next part will follow in another post!