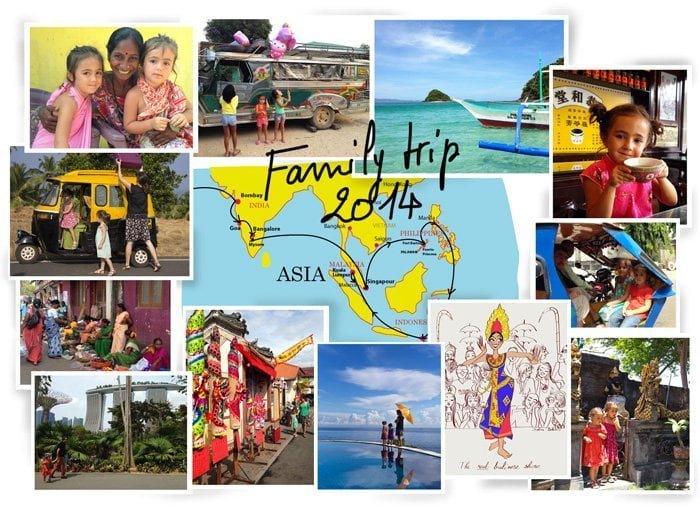 On the asian road again...
Very soon, we will go again on a family trip during a little bit more more than 3 months, in Asia. After India, Vietnam, Bali, Philippinas, Malaysia… we look forward to discovering new countries. This time, we will arrive in Bangkok, in Thaïland, and we will share our travel with you here on the blog and on my Facebook page, and Google+ page, with photos and illustrations, same as the previous times.
Very soon, we will post here photos of the beginning of the trip;
> a small flash-back on last year trip!