TRAVEL: interview on DELSEY.com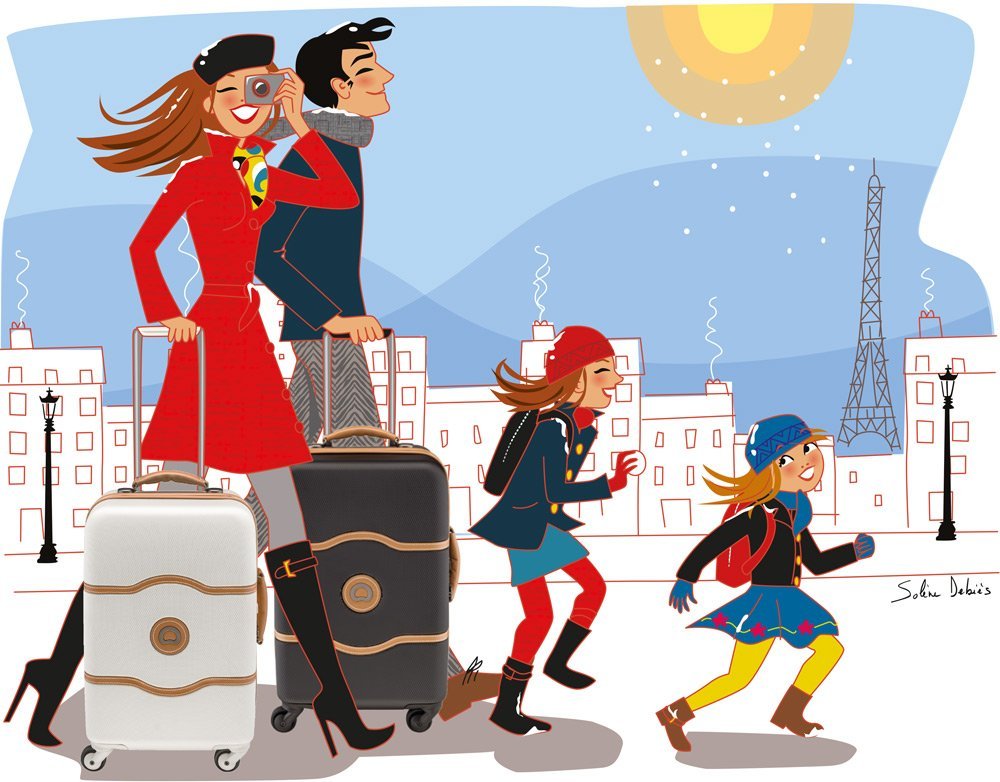 ARTIST AND ILLUSTRATOR SOLÈNE DEBIÈS: HER TRAVEL TIPS
A real globetrotter, fashion, beauty and travel illustrator Solène Debiès takes her family on an unusual trip to Asia every year lasting several months. This year, she's taking us to South-East Asia with her family for 3 months! Here she tells us why and gives us her advice as a globetrotting mum.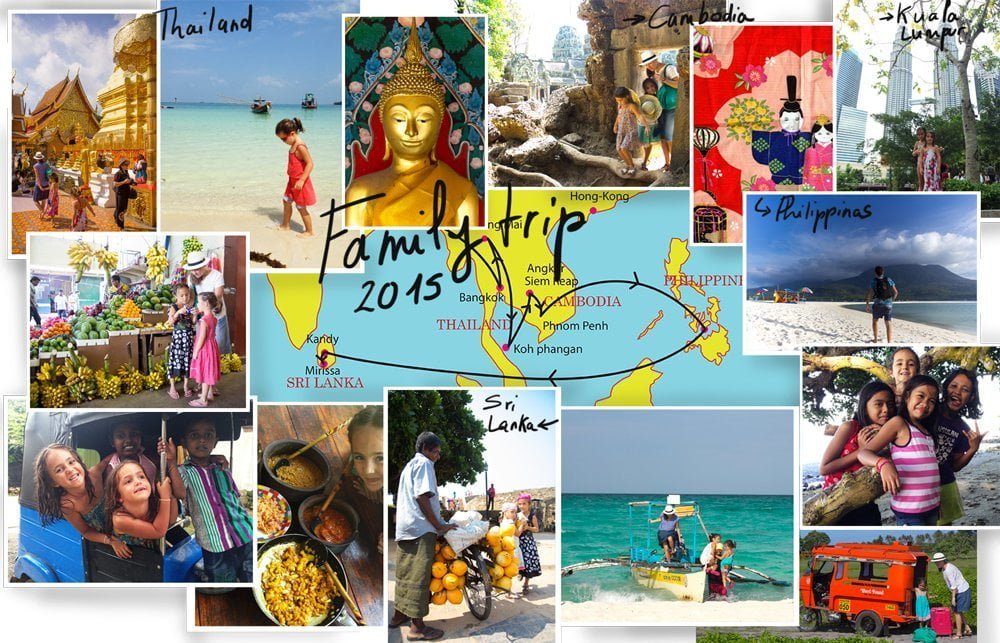 What is the purpose of this 3 month family trip?
I discovered India 12 years ago during a tour of the country lasting more than 3 months. We fell in love with the country…
And ever since then we come back regularly. We have friends there now. We usually go to Bombay in December or January to see my clients (in particular the magazine ELLE). We began exploring Asia from this city about ten years ago: Thailand, Vietnam, the Emirates, Oman, etc.
In 2007, we had our first daughter, Jeanne, and 20 months later Salomé arrived. Salomé visited Bombay and Goa for the first time at the age of 2 and made her first 3 month trip at the age of 3... We don't really know why we go off like that... It brings inspiration, ideas, colours, sounds and more...
We also like coming back and staying in France. We spend all our summers in the Lot and the rest of the year we go backwards and forwards between Nantes and Paris.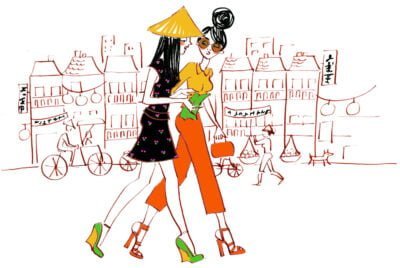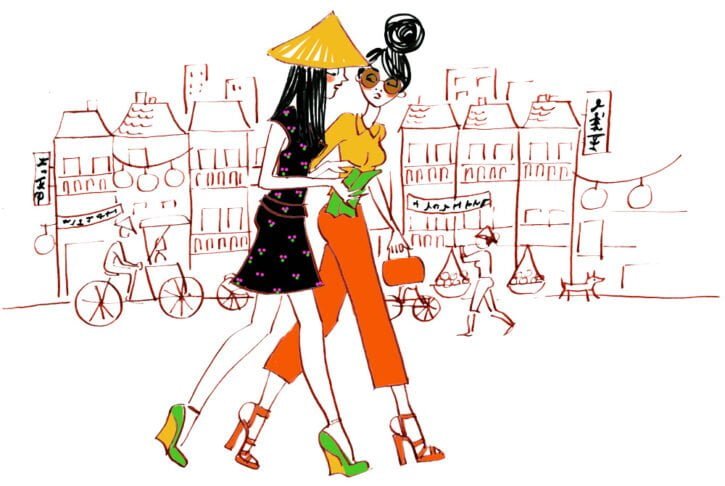 What kind of traveler are you?
I like travelling slowly. First of all, because I need to, as I work every day ( on travel illustrations but also for european customers)and the girls can't always be on the go. So we look for beautiful and peaceful places in small villages where, for example, we can rent a small house. That enables us to meet the people and the girls can make friends. After about ten days we know the locals, we talk with them and have tea together! And we're invited to family gatherings! Afterwards, in big cities like Bombay, Singapore or Manila, I also enjoy the comfort and atmosphere of fine hotels. The only thing I really don't like, is being too weighed down. I like to feel light! When we like a place, we stay. When we don't like it so much, we hoist the sails and move on!
"

The best experiences and discoveries are always a question of pure chance.

"
What type of luggage do you recommend for a family trip?
It's a question of individual choice…
We travel as a family, with 2 young girls aged 6 and 4. So we take with us:
• a big BEAUBOURG Trolley case, which can be carried on the back, for clothes, toiletries, the hammock, mosquito nets, souvenirs picked up along the way, etc.
• a small HELIUM trolley case, for all the essentials (in case the large one goes missing), that we keep with us in the cabin
• a CROSSTRIP 2 backpack for the IT equipment, sketch pads and photographic equipment
• a shopping bag where I put a few sarongs for waiting in airports, biscuits, a change of clothing for the girls, guidebooks, etc.
• mini backpacks for the girls' toys (which they carry!)We chose these because it's a combination that allows one of us (Marc or me) to carry all the luggage with no effort! This leaves the other one free to take each girl by the hand, which is very reassuring when jostling to board trains or boats... The Trolley case can also be used as a backpack since Marc crossed 2 km of beach with everything in Vietnam... Not easy pulling trolley wheels through sand! Since then, long live the "backpack" Trolley!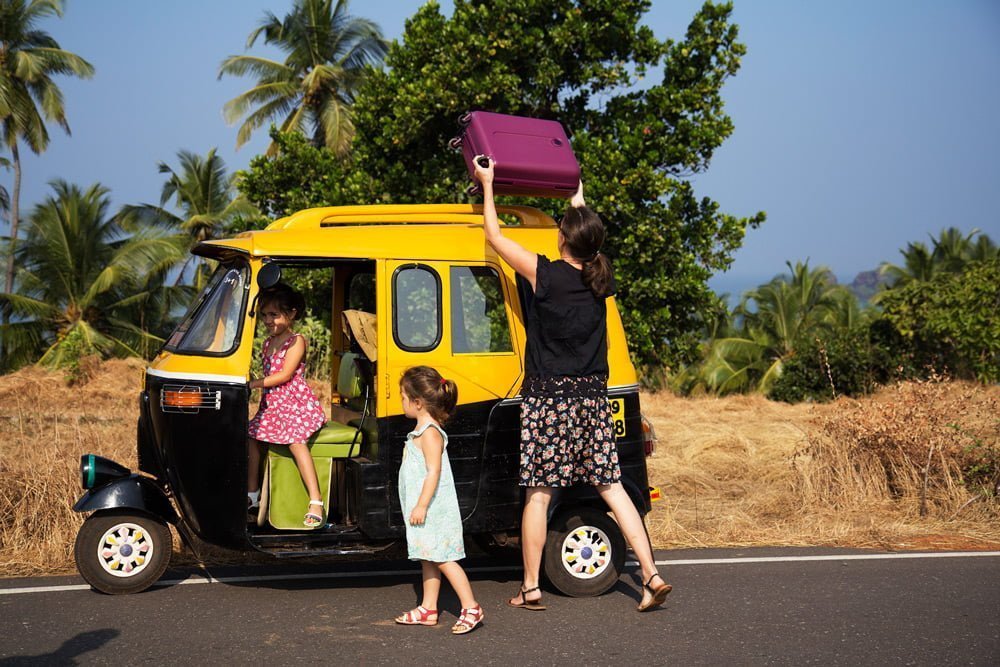 What kind of comforters do you prefer at the other end of the world ?
My family!
What about the children's schooling when you're away for several months? How do you and your husband cope?
We try to do at least two hours of classes a day for Jeanne, who is in the first year of primary school. We fit that into our own work schedule. Jeanne is starting to speak a little bit of English... But it calls for real discipline to keep it up every day.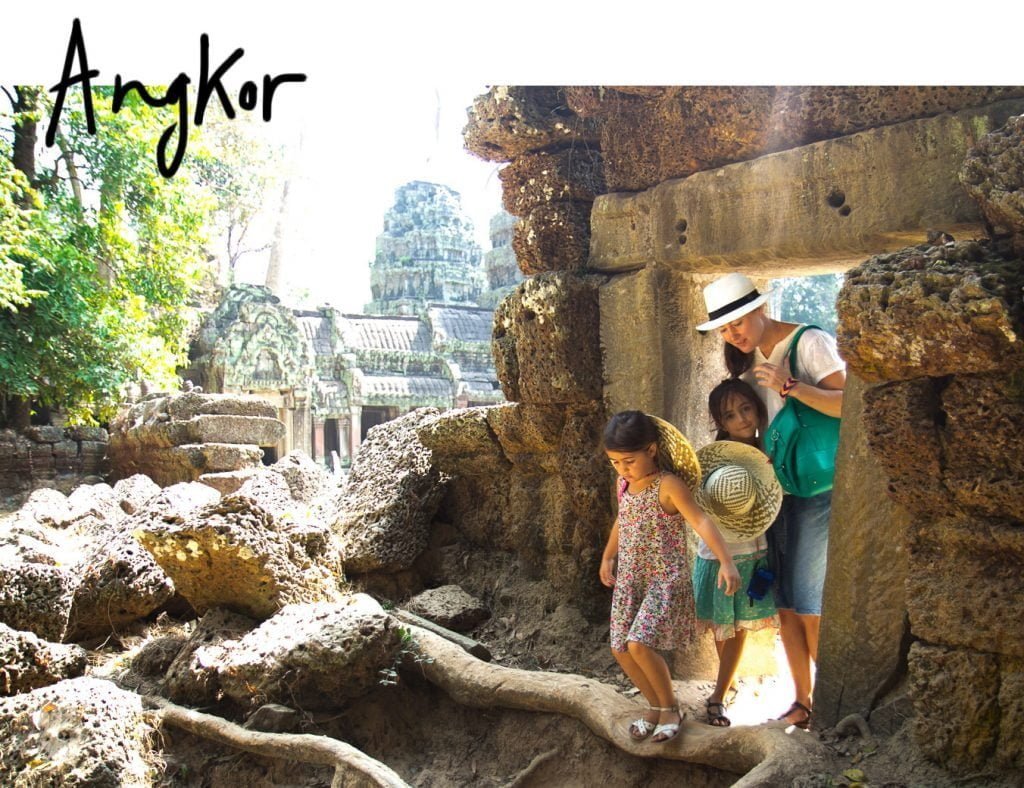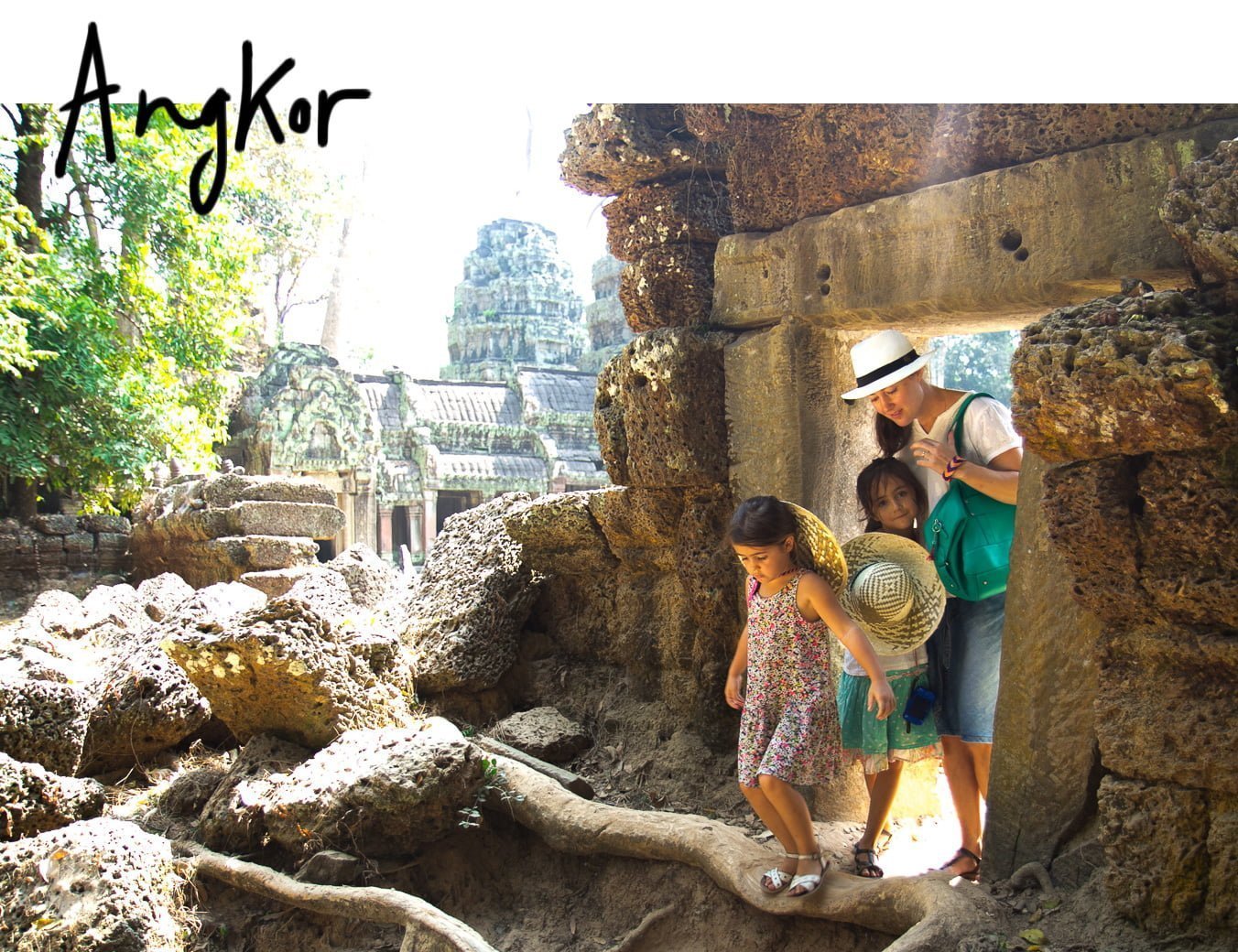 And finally, as a globetrotter, what are the 3 best tips you can give us?
• Travel light, because we all tend to take too much! You have a lot more freedom to move around when you haven't got much luggage, especially in public transport and tuk-tuks... And you can get things washed everywhere! ...
• Always leave room for the unforeseen, let yourself be guided by the people you meet and your intuition: the best experiences and discoveries are always a question of pure chance... So don't be too strict with your itinerary, because you always come across the real "finds" when you're there!
• And finally, when you feel the wanderlust... Go for it !"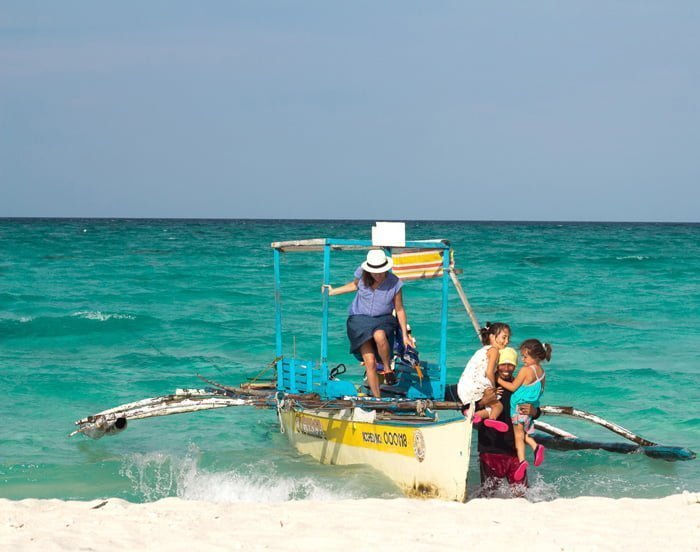 > This interview is published on DELSEY luggages site.