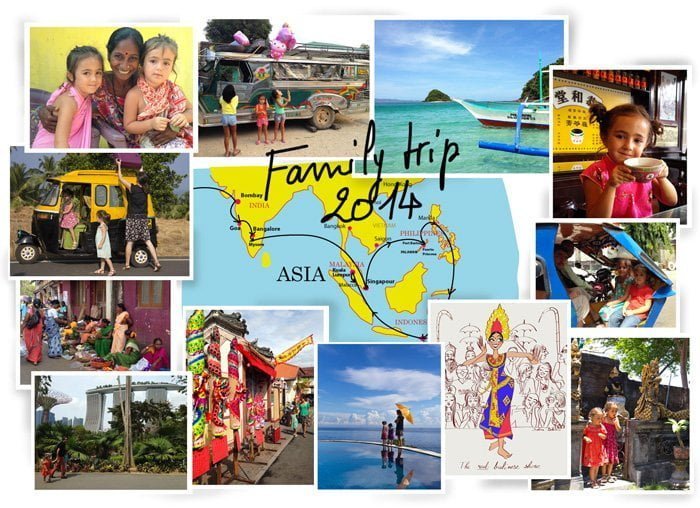 Travel blog: our family trip
Our 3 month family trip in South-East Asia: to India, Singapour, the Philippines, Indonesia and Malaysia; has finished for this year. We met some wonderful people and our heads are full of sounds, images and colors… we can't wait to go back!
We are happy to share this journey with you through photos and illustrations published here on this blog and on Facebook.