OTHER ILLUSTRATION PROJECTS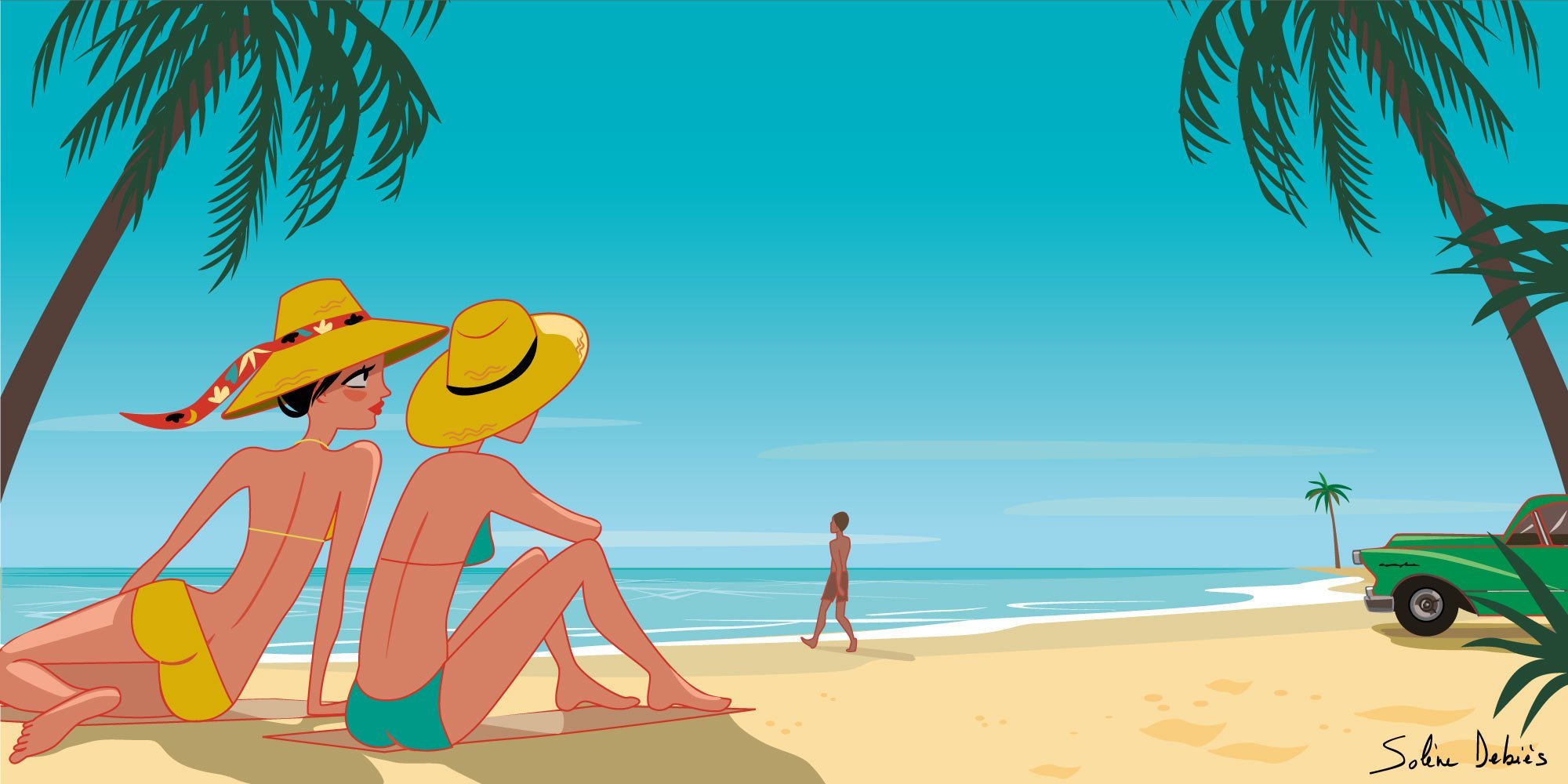 To read more :
An interview in the magazine Pixel 77
Another one in Cosmopolitan japon in japanese 😉
There is more to life than drawing!!
I love drawing and I love my job, but the ideas and the motivation would evaporate if I stayed permanently my nose in my drawing table or on my computer! I am interested in many other subjects besides illustration and graphics.
Gastronomy and wine
I have a very bad ear for things (in the family, it's my husband who is a sound designer, who holds the role of the key listener), but I have a palate, taste buds and a well-developed nose! The kitchen is therefore a very important place in my life. I personally love cooking a lot, and I obviously love to discover the art of master restaurateurs whenever I have the opportunity, in Nantes, in Paris, during tourist breaks in France or during my travels. However, because this website is my professional artistic illustrator's site, I do not really see how I could add to my pages my tenacious passion for the taste bud experience. One day maybe, when I'll have time, I'll write you some of my best recipes ... illustrated of course!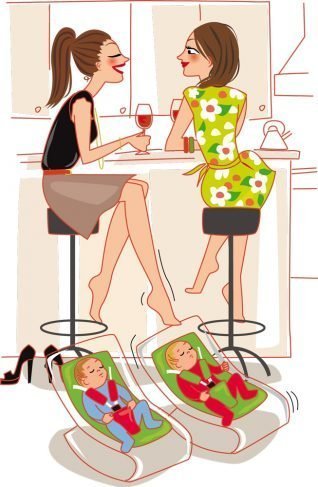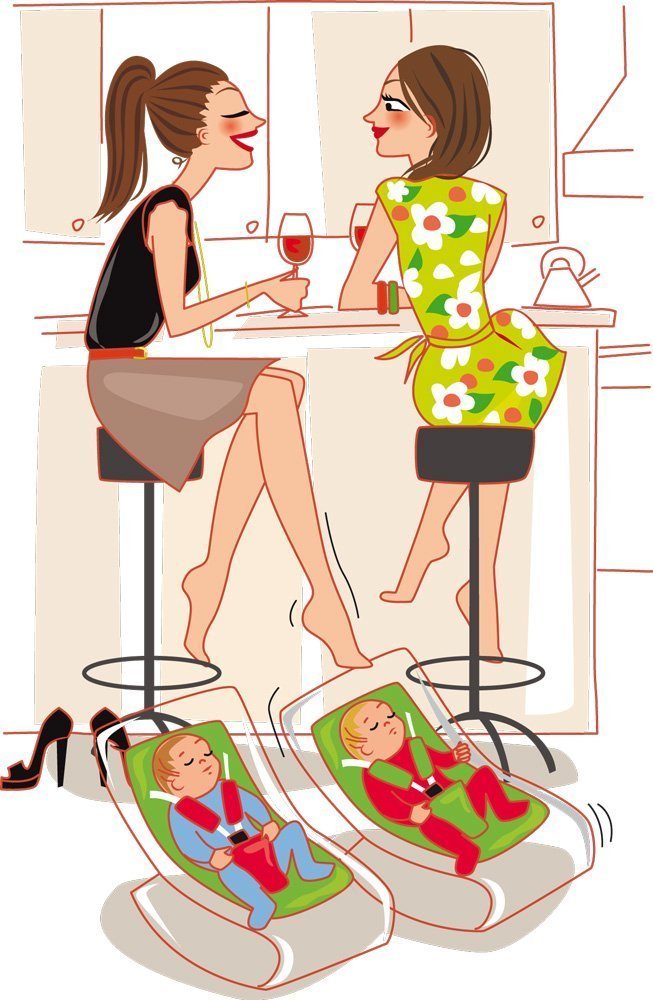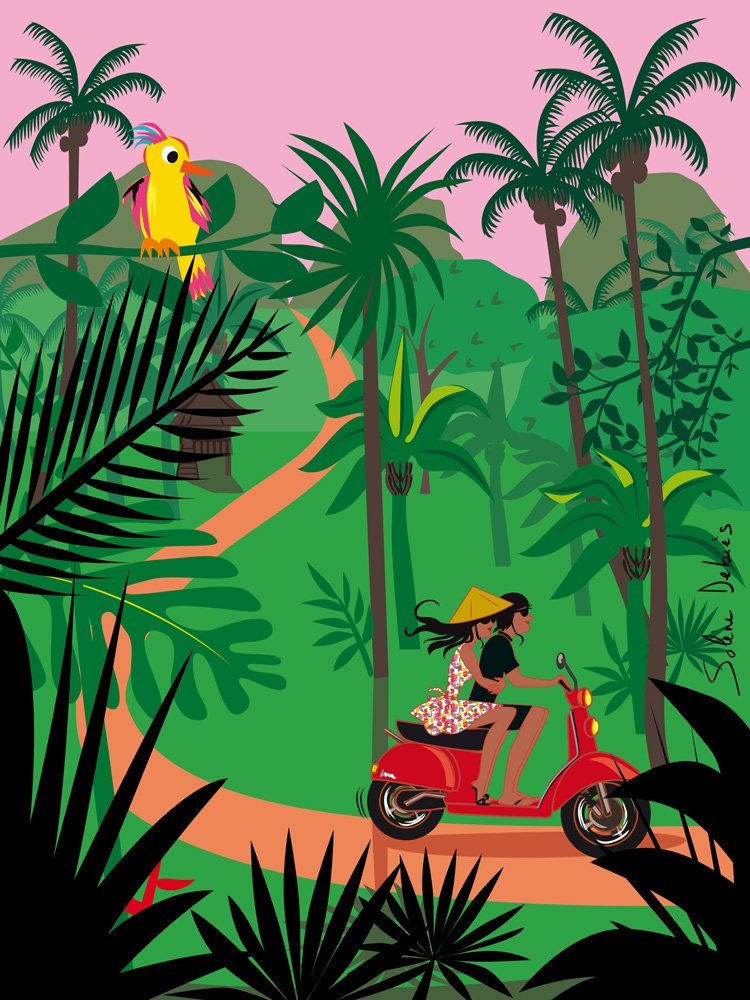 Travel
I am not going to explain to you in a few lines what type of passion has sculpted my life for the past 20 years... What is there to say? I like to draw because I like to watch. When you like to watch, you try to look further, closer, wider, in more detail... So when I was little, leaving Brest (Brest itself, in Lambézellec) in the north Finistère, I started going to travel in the South Finistere, where people are happy to bask in the sun all year;). Waow! the shock of the south! Little by little, I pushed towards Morbihan, always towards the equator. When I was about 13 years old, I arrived in Nantes. Nantes is a bit like the Saigon of Brittany: a tropical Breton climate, a cosmopolitan city, sun-drenched beaches just a stone's throw away. We set up there with my family, to acclimate ourselves. At 21 I was almost acclimatized. I was a graphic designer in an advertising agency and I met the one who would become my husband. He has 3 passions: Gastronomy and wine, music and travel... In perfect agreement on the wine and gastronomy, we managed to agree on music, I introduced him to visual arts, graphic design, drawing, painting, and what good that did him... He taught me about travel! It's been two decades since I became addicted to adventures around the world, at first they were only adventures that lasted a few weeks, now they last a few months at a time... But what a healthy, vibrant and sweet addiction it is to have!
Humour
Like everyone else, I have experienced some difficult situations in my life. When we are small we are afraid, and when we grow up we can learn to tame our fear and that of others thanks to an extraordinarily practical thing that is commonly called humour! Humour is the true magic of life: it turns lead into gold. An awkward situation, unspoken words, or even an embarrassing situation and poof, you tell a joke and you're off again! An old lady who is not nice and seems to be aggressive? Crack a good joke and you'll see her toad face turn into a pretty dragonfly that she could have been! Comedians heal a lot of people I think by unravelling big problems with their magic wands. I'm not a comic artist (unfortunately I do not have this talent!), But it really attracts me, and I try as soon as possible to make people laugh with my images, or in any case to approach my subjects with hindsight and lightness. I still have a long professional career ahead of me, and I intend to put more humour, travels, fine wines and feasting into my drawings and illustrations!