Illustrations in the fields of lifestyle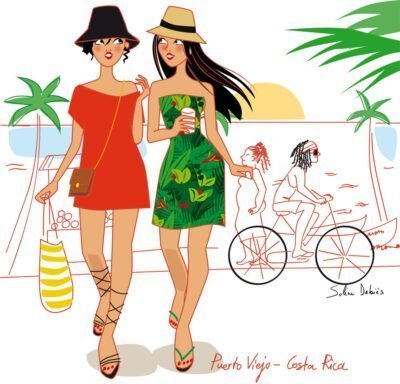 Many clients contact me for my fashion projects. Although, I do also enjoy graphic design projects based on lifestyle and the arts of living. These may include publishing or press projects in the fields of architecture, decoration, gastronomy, music, design, fashion and of course travel.
The Art of Living is cultivating hedonism and poetry in all the little things of everyday life!
I love cooking just as much as painting or drawing. I also love pictures of other artists and drawers, well known in France such as Voutch or less known in Europe such as Mario de Miranda. I also enjoy the food of grand chefs, in Bombay or in Paris, and if at all possible I like to enjoy it with a nice glass of wine. As a lifestyle illustrator, I noticed it was not obvious how to evoke a good dish and the flavours through drawings. How do you show the subtle pleasure that we feel, see, smell and taste when we see a plate of food? Well, the easiest way is to illustrate the characters eyes and expressions that show nothing but pure pleasure!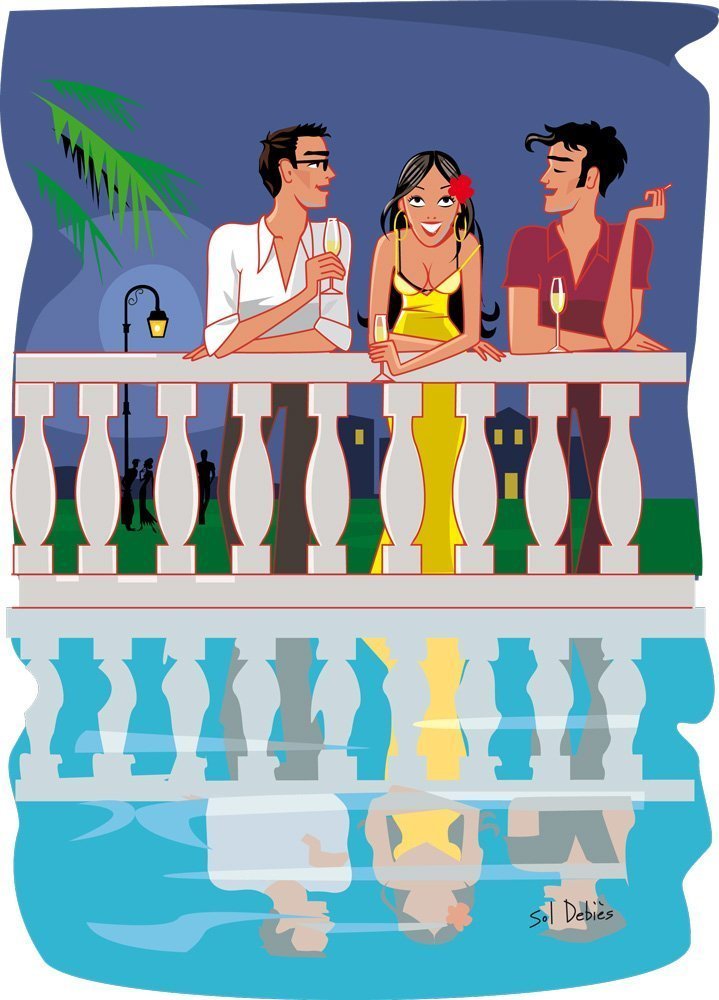 Drawings, travels, love and life
I have observed that in the art of living, everything is a matter of context; for example, eating delicious oysters at a service station is irrelevant.
It is the setting, the atmosphere, the ambiance, like the brightness and colour of the ocean, a small table with a checker pattern, the elegant shape of the wine glass, the smell of Bossa perfume and love in the air, smiles, varnished wood in which reflects the candle light… All these things make the moment a magical moment.
Creating a magical world

The illustrator is therefore the designer of these imaginary universes favourable to the pleasures of life: it is a very serious mission to take with humor and casualness!
Clients and projects in the fields of lifestyle: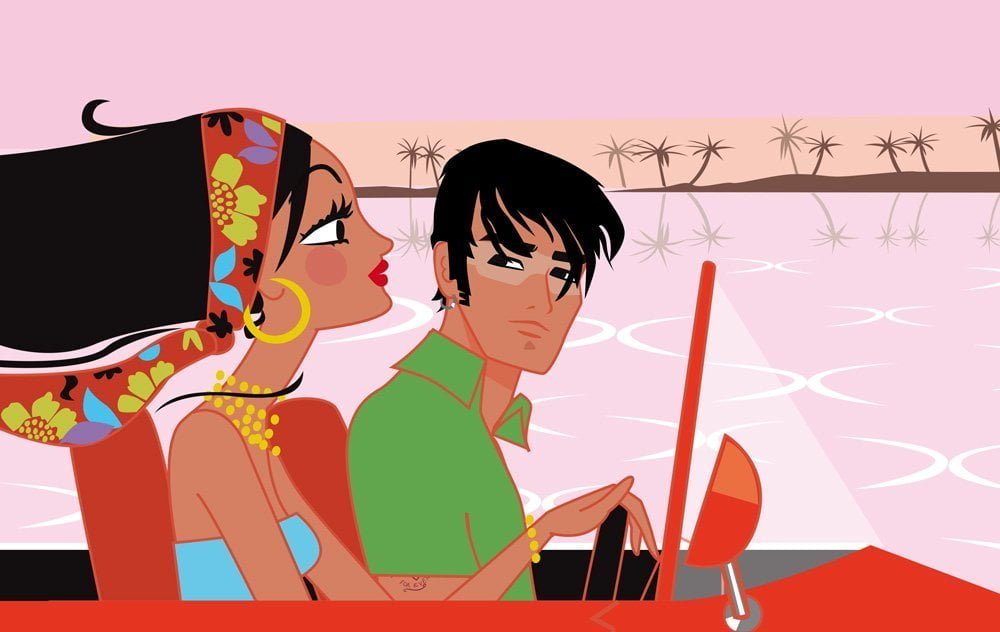 Parenting Magazine (USA), Simon & Schuster (USA), Elle magazine, Dominique et Compagnie (Canada), Gala, Marie-Claire group, Biba, the Bayard Press,  Nail Pro (USA), Jeune et Jolie, Marie-France, Mondadori Group, "Pélerin magazine", Avantages,  Le Figaro, Tupperware, Delsey, Nestlé, Phyto, Lancome, Salon Maison & Objet, PayPal, INNO, Essilor, Oxibis, Quo Vadis, Sigma, Teva, Champion, Nice veolia, Yves Rocher, Hachette, Plon, First Editions, Pocket, Eyrolles, India book house.