Elegance and feminine charm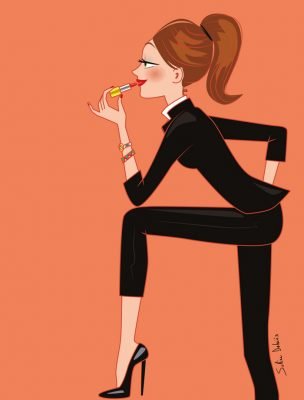 Beauty is anything that causes pleasure when it is perceived, with our eyes, our ears, our fingers or our palate. Splendour can be found in a landscape, an object, a piece of writing, a piece of music, a painting, a smile, wine, a perfume… Putting beauty into a drawing consists in delivering with pencils or a graphic palette this subtle little vibration that creates emotion in the image.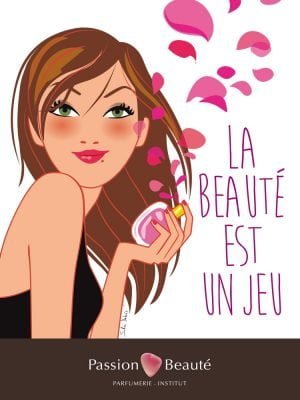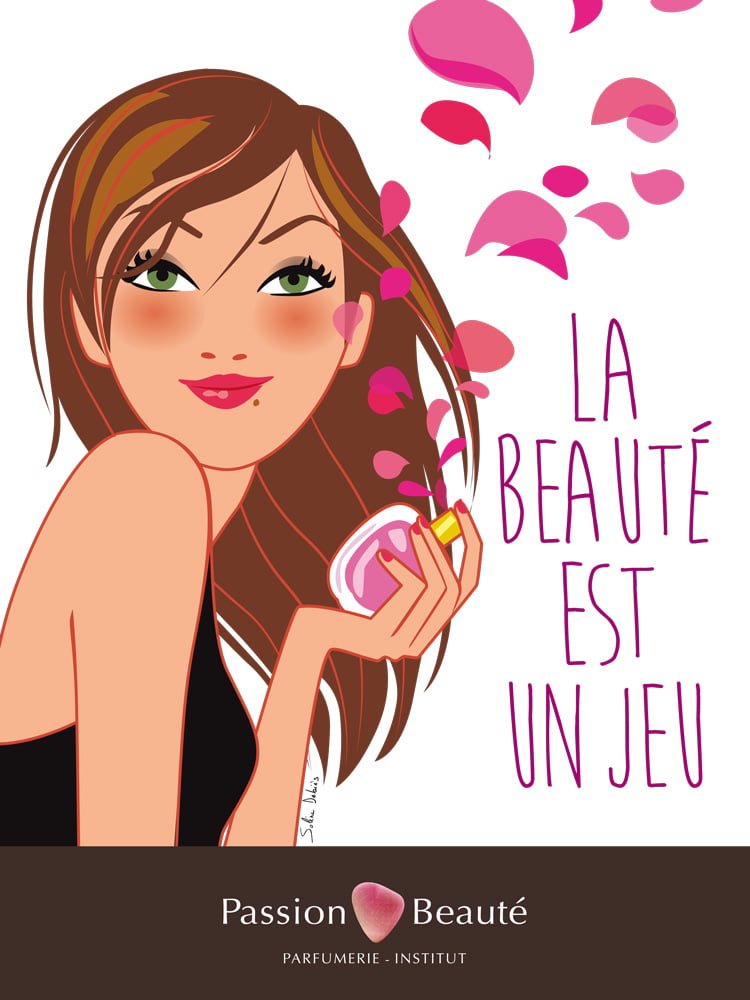 Woman sketches and drawings
As an illustrator I am often asked to evoke the charm of women or men, especially for articles in women's magazines.
I then create attractive, adventurous and defiant women. Their makeup is perfect and their nails are done. They gracefully wear delicate jewelry.
Everything is possible: the model can be large or small, plump, thin, tattooed, bearded, blond, brown, cool, evil, seductive (the opposite advertising poster for Passion Beauté). Sometimes my drawing will go into more depth of subtle and colourful makeup, from nails to elegant graphics (eg Nail Art picture made for Katy Perry, created for Nail Pro magazine), or designer jewellery.
When wanting to express what we feel with our tastebuds, or present our tableware, once again the lines and colours from illustrations can evoke the smell and flavours of a dish . You can find this type of illustration in cookbooks or in gastronomy. You can see on the following link a few examples of drawings from the book "The Food Strikes of Farida, Confidences of a Foodista in Paris" of the journalist, columnist and animator Farida.
Women in Art
Then I draw their decor, either a fabulous setting or a more realistic one based on the brief: It can be in a bathtub in the middle of an ice floe, in a helicopter in the Amazon forest, or in Paris under a snowy Eiffel Tower, the character is tanned in the middle of January!
Everything in colour!
For those who know how to look, they will see that beauty is everywhere! I try to get inspired and find beautiful things wherever I go throughout my day to day life. My travels allow me to appreciate and discover beautiful natural landscapes but also men and women who are beautiful in different ways to those shown in magazines. They inspire me. Then you always have Parisian streets, the wild beauty of the Loire river or the Atlantic beaches on a nice Autumns day!
Main clients and projects in the fields of woman beauty, health and wellness:
Nail Pro Magazine (US), S Magazine (UK), ELLE magazine (India), Garnier L'Oréal, Lancôme, Caron, Phyto, Yves Rocher, Passion Beauté, Parisian boudoir, Givenchy, Ictyane,  Marie-France Publisher, Laboratoires Ducray, Zizou Perfumes (US).