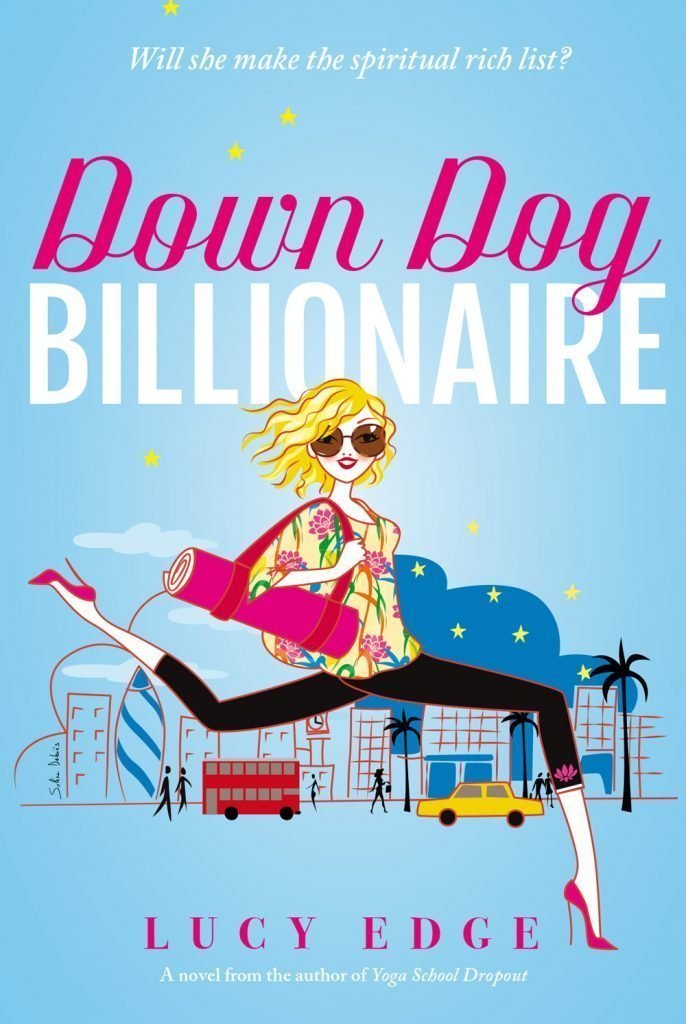 Drawings and book covers
I do a lot of editorial illustrations for book covers, thumbnails and pictograms from the inside of the book to its cover. I always find this time exciting. It is often a real collaboration between the designer, the publisher and even the author.
The cover image is very important for the success of the project. It distils subtle information in the form of images or texts that will help future readers to get an idea of the book they have before their eyes in bookstores or on the internet. Whether it's a novel, a youth book, a cookbook or any other publishing project, the cover will either motivate them – or not! – to delve into their reading or to offer the book to a loved one.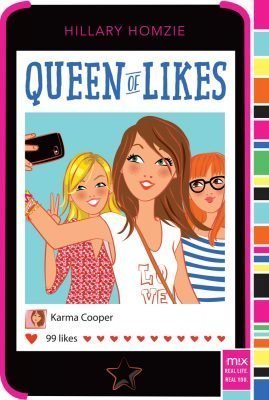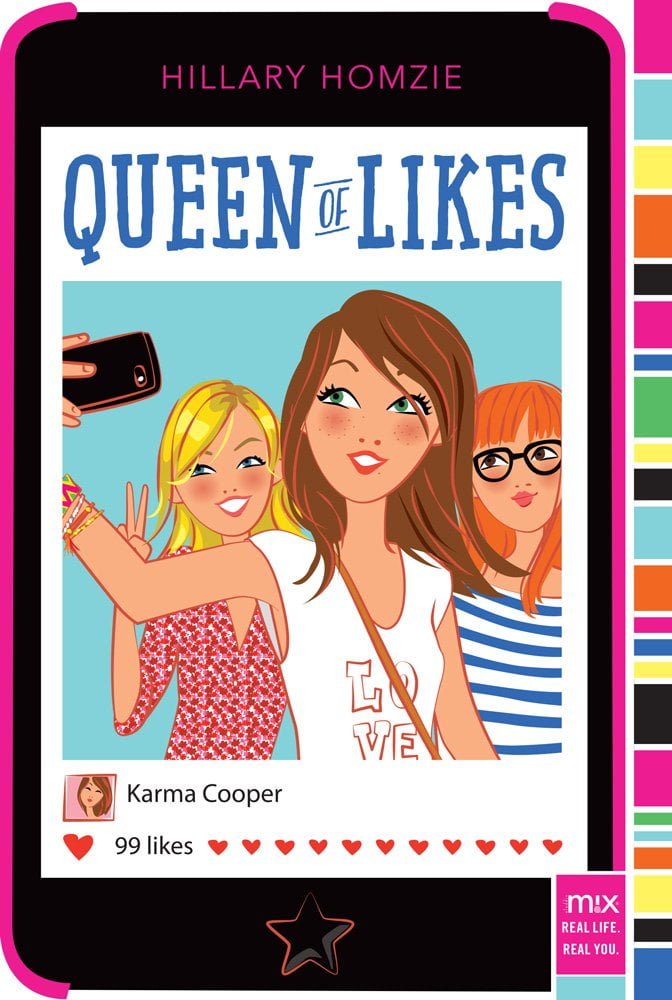 DIARIES, FASHION BOOKS OR COOKBOOKS
I have also designed several covers for cookbooks and gastronomy work (for example "coup de food" by Farida), covers for papers that talk about beauty tips and fashion ("Be stylish" by the Indian stylist Pernia Qureshi released from India Book House) as well as projects dealing with wellness and health ("It's great for my waist" by Editions Marie-France), and ecology ("The guide of the organic woman" by Editions Eyrolles ) …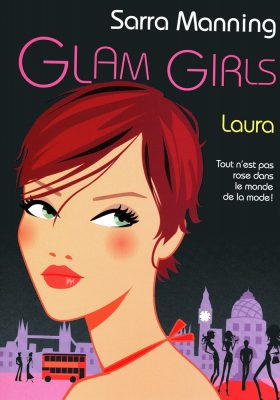 YOUTH AND KIDS BOOKS 
I also draw covers for children's books. I have done pictures for "Editions Plon", "Pocket", and also for "Hachette Editions", especially for Meg Cabot novels such as "The Diary of a Princess," "Anna and her ghost " by Franck Krebs…
I also make designs for a range of objects or products. I create pictures for board games, accessories (customization of Delsey luggage at Galeries Lafayettes for example) and collections of clothes. I also do more personal things in self-publishing and in limited series: cushions, boxes, aprons! I make very small series (20 or 50 at a time) just for the pleasure of making the objects and therefore they are generally sold before being they're even produced … I also do designs printed on to canvas, numbered and signed, or on paper like those exhibited at the Lafayette Galleries or at the Best Fashion Illustrative Fashion Show. Contact me if these creations interest you, I could tell you what I have or if new series are in anticipation!
ART PROJECTS FOR NOVELS AND PUBLISHING HOUSES :
Simon & Schuster (USA), Dominique et Compagnie (Canada), India Book House (India), Plon, Pocket, Hachette Editions, Marie-France (France), First Editions (France).
Book Cover / Lucy Edge / 08/28/2015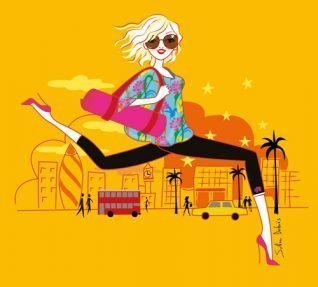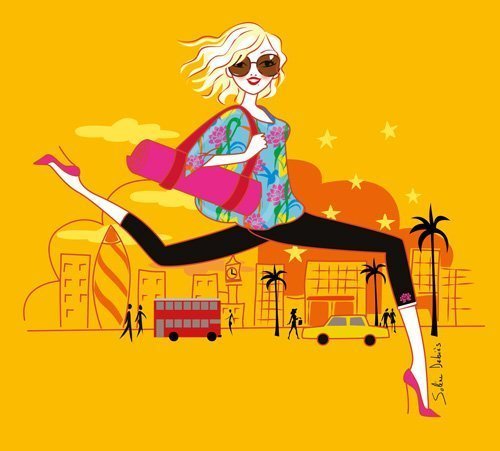 I really enjoyed illustrating the cover image for Lucy Edge, an English novelist who got in contact with me last spring.
Here is what she wrote me : "'It's the way you combine character, style and humour that really appeals to me. I would love to know all of your girls – and that's a great quality in a book cover! Please can we talk? I would love to work with you."
A feminine, bold and fashion woman
Her novel tells the story of a young dynamic woman named Meg who enjoys doing yoga. I really liked the blend between the yoga atmosphere and the energy of the heroin. She's very feminine, bold and has got good fashion sense. She goes on a trip from London to Los Angeles, falls in love…
Energy, style, atmosphere
Lucy knew what she wanted : energy, the art to styling outfits, hair styles, accessories, architecture of cities… She was very precise which enabled me to quickly do a sketch which she approved of, and then make the book cover design.
To symbolize the energy of our heroin I drew her walking all over her birth city of London on the left hand side of the page and on the right, her taking on Los Angeles.
Yes it's true that her legs are a little misshaped !
After trying numerous background colours for this novel cover : White, Yellow, Blue, we finally chose a light faded Blue which would start of cloudy in London and starry in Los Angeles where our heroin ends up !
Here is the author's post about the making off the cover book : she talks about the making of the illo, but also about the graphic design.
A comment from the author :
"I found Solene by searching Google. I was looking for someone who could create a loveable heroine with lots of energy and a sense of fun. I also wanted lots of glamour and a sense of spanning two cities – London and LA. Solene did not disappoint. From the first Skype call to final delivery she was a joy to work with. She really listened and understood what I was trying to communicate; watching my heroine come to life on the page was so exciting and I couldnt be more thrilled with the result". Lucy Edge