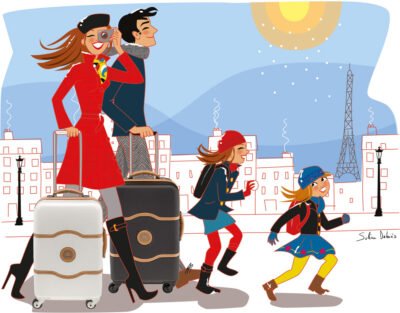 illustrations for advertising and branding market
Theoretically, visual art has no limits.
Everything you can imagine can be drawn by the illustrator or the poster artist: it could be a dream model, smart and smiling, surrounded by her 8 twin sisters, a paradisiac island without mosquitoes or a castle in Spain without having to leave your office, or Paris under the snow with the river Seine with warm and crystalline waters lined with coconut palms …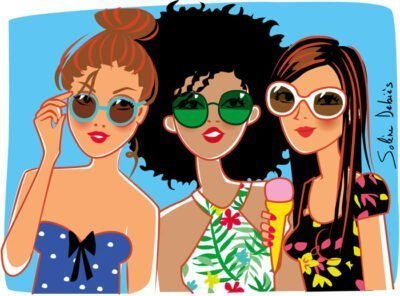 Brand content and posters
Advertising agencies seek to convey their clients' messages with strong characters or graphic universes: they then seek an illustrator – or a poster designer – to enrich the brand's universe with original pictures.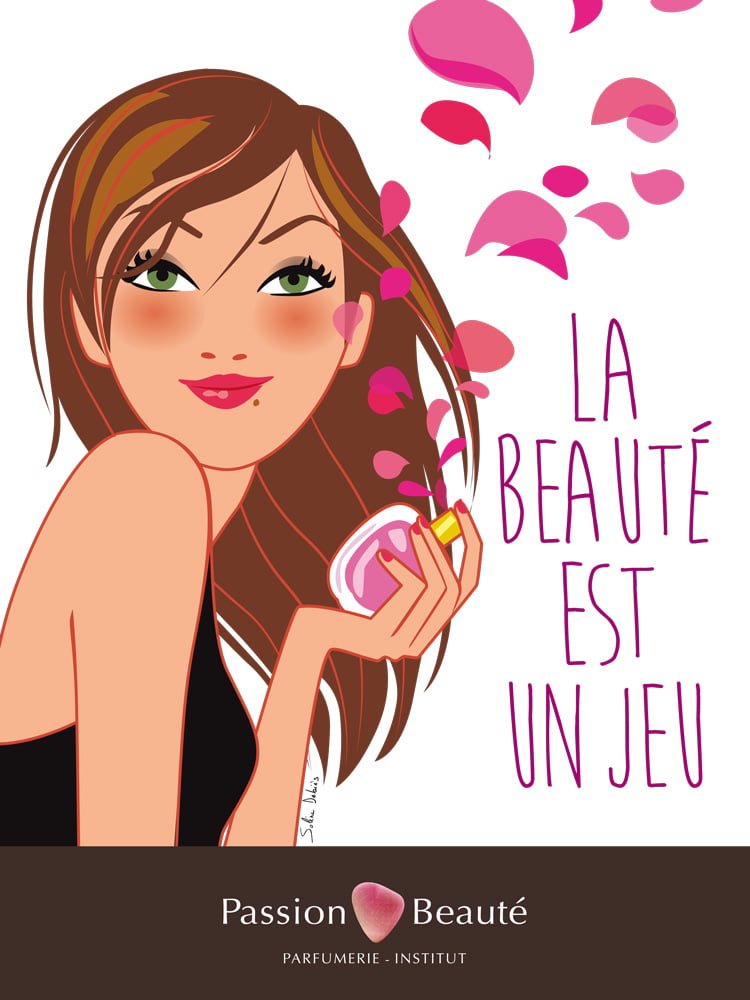 Graphic design 
These projects begin with exchanges during a brief. We must awaken the ideas! Whether I am in my studio in Nantes, Paris or on a journey, I often find inspiration in memories of scenes from the past, characters who have moved me on the street, on the café terrace, or women I met during my travels.
Whether it is fashion illustrations, posters, products (for example packaging), I start by drawing them in my head …
Then come the pencilled drawings, the customer's approval, and finally setting the colours.
These are often fairly long projects, but usually exciting because the stakes can be significant.
Commercial illos for brand content, packaging and commercials:
Van Cleef & Arpels, Garnier L'Oréal, Givenchy, Tupperware, Nestlé, Delsey, Essilor, INNO, Nice Veolia, Nilfisk, Oxibis, PayPal, Phyto, house Salon maison & Objet, health insurance, PMU, Quo Vadis, Exacompta, Sida Info Service, Sigma, SNCF, French Society of Dermatology, the Parisian Boudoir, Teva, Champion, Laboratoires Ducray, Yves Rocher, Lancôme.