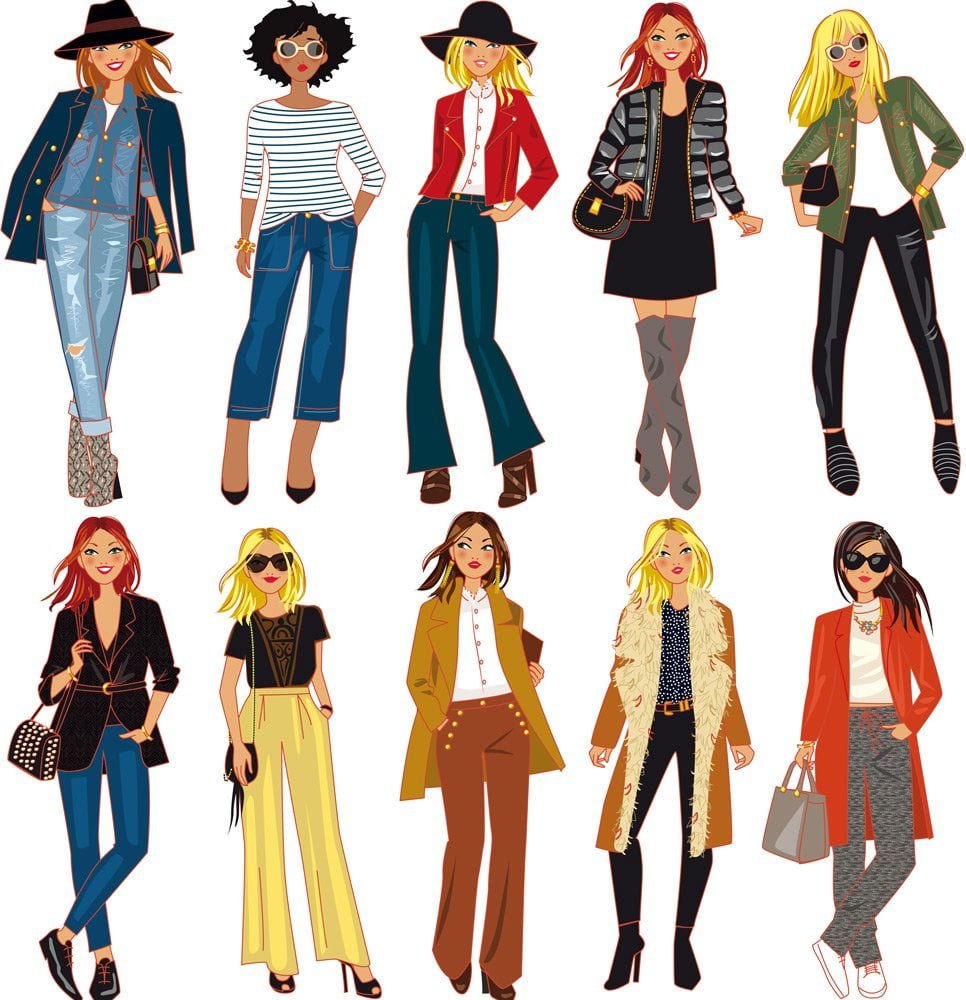 Chic and elegance
The interest of doing illustrations in the fields of fashion and style is that sources of inspiration are inexhaustible.
You can find inspiration in the street, in the shops, during haute couture or ready to wear catwalks, in magazines where you see models showing off the latest work of young creators or of big fashion designers, during expositions, in books. You can also find inspiration in Paris or Milan but also when travelling in Asia or in America. Women open my eyes upon the numerous possibilities of assembling materials, textiles, jewellery, accessories and colours.
There is only profusion of elegance or bad taste, colour or grayscale, an overflow of eccentricity or flat monotony, but in any case, in fashion, the diversity of species is not in danger. 😉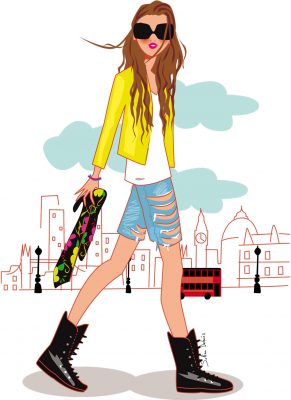 fashion, girly or street style?
My job as a freelance illustrator has taught me everything there is to know about fashion and little things on how to carry out a good makeover.
Thanks to characters from the TV show presented by Cristina Cordula "Splendid by Cristina" on the channel Teva, I now know how to wear a short jacket when you have a small chest, or why we should avoid three quarter length trousers if we have thick ankles.
I have also discovered and designed all kinds of "exotic" styles during my travels and my collaborations, in particular with ELLE magazine India or with Indian stylist Pernia Qureshi.
My projects in Asia have allowed me to affirm my taste for the colours in my fashion illustrations. And they have opened up for me a range of possibilities: To go motorcycling while wearing a sari with a surfboard under your arm, yes you can do it. There lies the whole point of being an illustrator.
Clients and projects in the fields of fashion and style:
Harper's Barzaar (India), Nail Pro (USA), Biba (Paris), Elle magazine, Le Figaro (Paris), Marie-Claire group (Paris), Parenting group USA (USA), "Be Stylish" by the indian stylist Pernia Qureshi, Inno Store (Belgium), Delsey, Lancôme, "Magnifique by Cristina" on TEVA TV, by the stylist Cristina Cordula, Anthony Peto (Dublin, Paris).