Solène Debiès is a French illustrator and designer who was born in Brest. After having studied graphic arts in Nantes, she chose the illustration domain in the early 2000s and developed alongside her taste for travelling. We can find her colourful characters in french and international news magazines, in publishing and in different creative projects such as exhibitions and object shows. She now divides her time between Nantes, Paris and the world where she draws and travels with her family several months each year.
.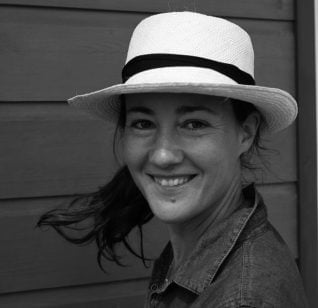 Clients / Editorial / Books: Harper's Bazaar (India), Elle magazine (India), Parenting group (USA), Nail Pro (USA), India book house (India), Simon & Schuster (USA), Dominique et Compagnie (Canada), BIBA magazine, Le Figaro, Mondadori group, Editions First, Pocket, Eyrolles, Marie-Claire group, Pèlerin magazine, "Across Poland with best fashion illustration" / fashion week, TV show "Magnifique by Cristina" on TEVA channel,  GALA, Bayard press group,  Marie-France magazine, Hachette, Plon, Calmann-Lévy.
Commercials: Van Cleef & Arpels, Garnier l'Oréal, Tupperware (USA), Nestlé waters (USA), Paypal (USA), Unibail-Rodamco-Westfield, Phyto, Essilor, Oxibis, Inno (Belgium), Delsey, Galeries Lafayette, Anthony Peto (hatter Paris / Dublin), Quo Vadis, Sigma, Veolia, Yves Rocher,  Caron, Phyto, Passion Beauté, Laboratoires Pierre Fabre, Société Française de Dermatologie, Givenchy, Lancôme.
SOLÈNE DEBIÈS IN 10 WORDS
WOMEN 

Solène draws women whether they're Parisian, New Yorkers or Indian, and of course their men!
These women were sketched in Europe and during her travels in other countries.
Her heroines are feminine, elegant, and mischievous and evolve in stylized backgrounds and architectures.
ILLUSTRATOR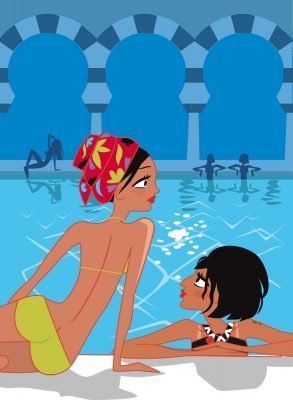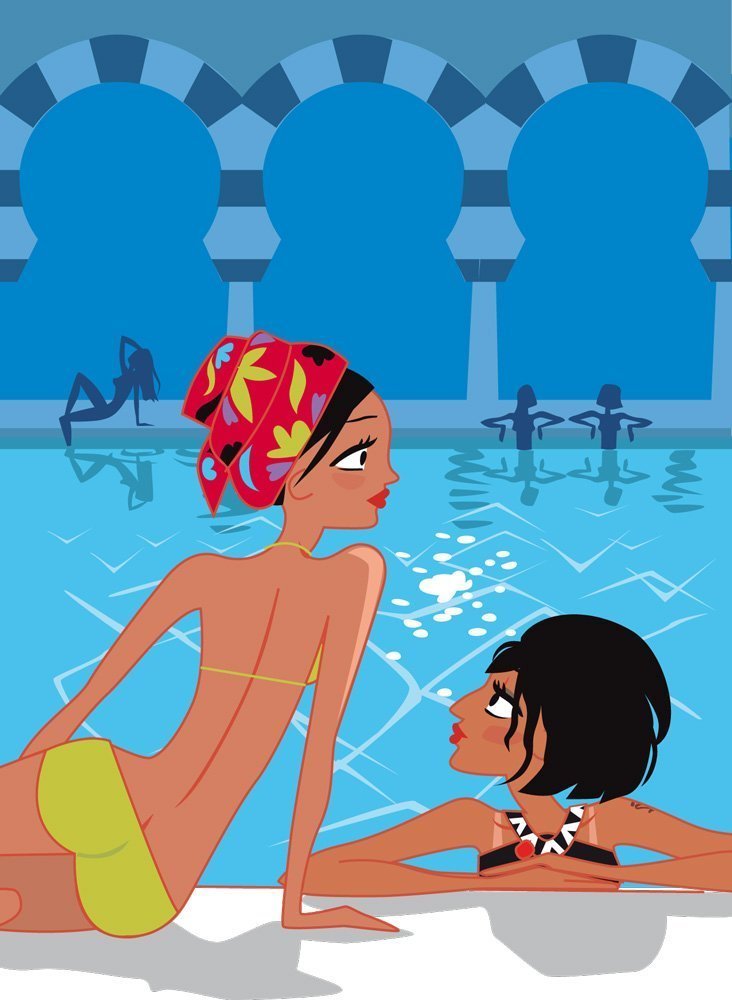 Solène has always liked to draw. She dedicated her time to illustration around 15 years ago.
She draws for various French and International magazines such as: Elle, Biba, Marie-Claire, Parenting, Nail Pro Magazine, Babytalk… But also for publishing houses like Harper Collins, Simon & Schuster or Hachette; and for brand names like Van Cleef & Arpels, Lancôme, Delsey, Tupperware, Nestlé.
She also dedicates a large part of her time to research and design when she's in her workshop based in Nantes or when travelling.  She draws just as well using the graphics tablet, red chalk, coloured crayons or paint.
Limited series of her personal works are regularly up for sale on her website or occasionally in other places for example "Les Galeries Lafayette".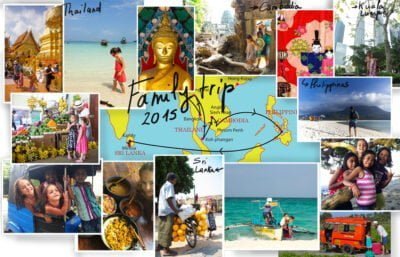 FAMILY
She has two daughters, Jeanne and Salomé. Her husband, Marc, is a sound designer.
They're able to share the adventure of travelling and creating together, we can see what they get up to on their blog.
A REAL BRETON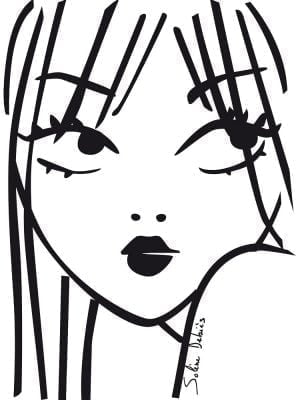 Solène spent her childhood on the Atlantic coast in the North of Finistère, where she developed her imagination by drawing colorful characters.
The opening to the Atlantic from this "end of the earth" (and not the Breton drizzle : just a legend) gave her the desire to discover the rest of the world.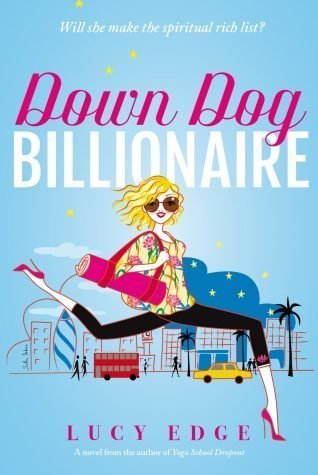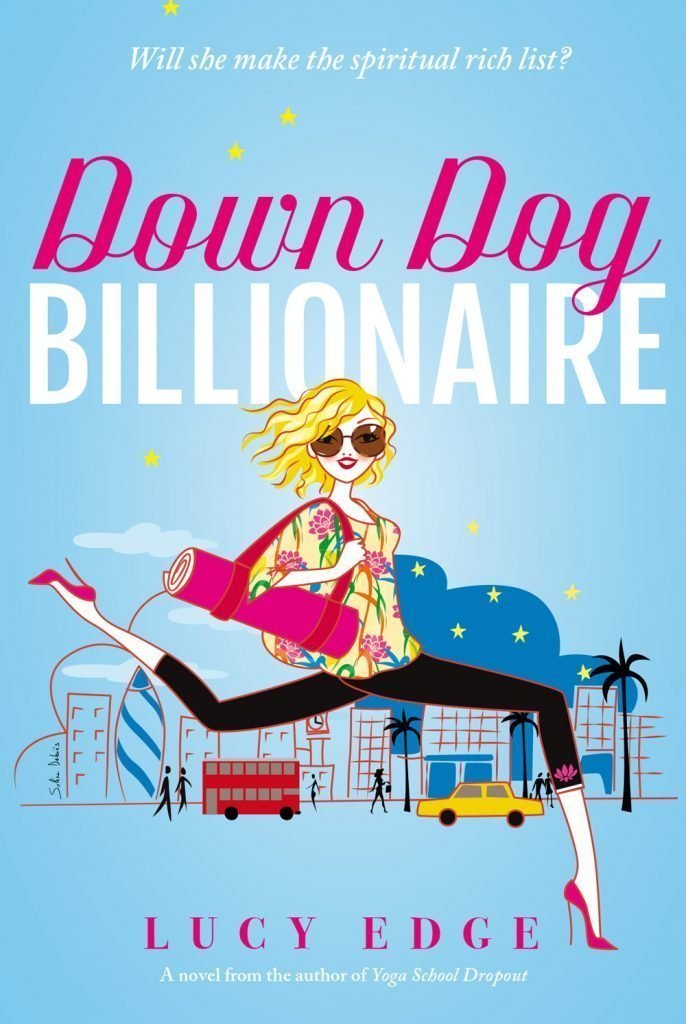 TRAVELS
Solène is a globetrotter and likes to travel for several months, mainly around Asia with her family. Whilst travelling she discovers new colors, new flavors, new characters, scenery, settings and architectures. We can find all of these things in her illustrations.
Solène fell in love with Asia around 15 years ago. Since that moment, she likes to spend about 3 months of the year in Asia with her family.
They hop between India, Vietnam, Thailand and the Philippines.
She also likes America in general, New York but also the colours of Mexico, the jungle of Costa Rica or the music of Panama.
She collaborated for 8 years with the Indian ELLE magazine and has just finished illustrating the book for the famous Indian stylist Pernia Qureshi.
GRAND-FATHER
He was in the Marines during the Second World War and travelled the world… In a submarine.
The story of his numerous journeys gave Solène the desire to follow her grand-father's footsteps, and see in particular Vietnam's Along Bay.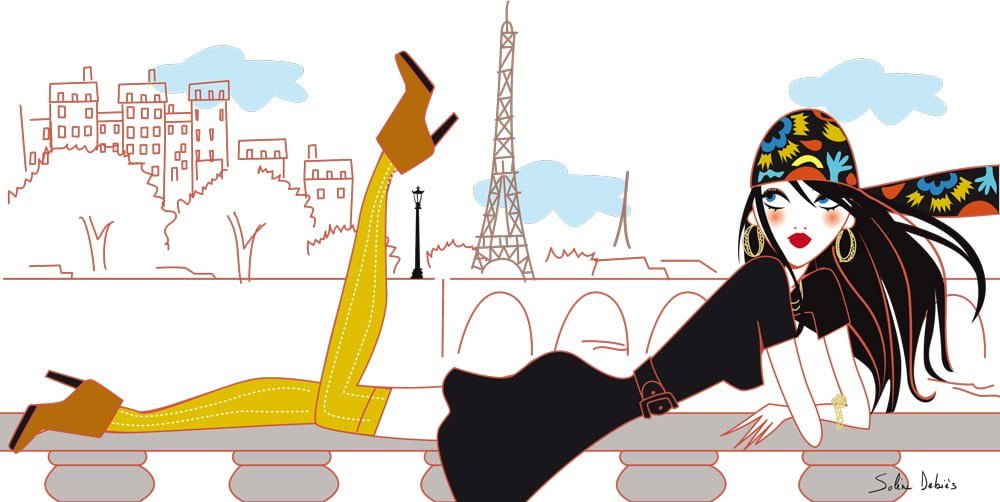 PARIS
Solène often goes to Paris for her projects, to see her friends or some of her family. She makes the most of her time by soaking up the atmosphere on the banks of the river Seine, in cafés or simply just walking through the streets of this very vibrant and elegant city. It's a perpetual source of inspiration.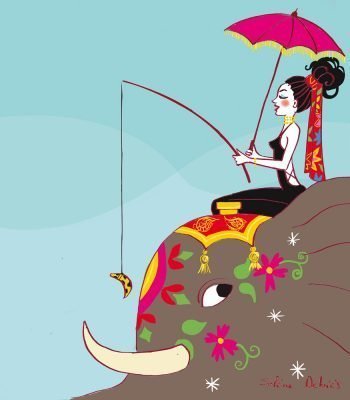 CREATORS
She is particularly interested by graphic design, books, cartoon, design, architecture, art and fashion. In the domain of drawing, she appreciates the work of cartoonist Olivier Voutch.
Sometimes some of his creations pop up in her mind in unpredictable ways and never fail to make her laugh years later.
Solène has always been fascinated by Indian cartoonist Mario de Miranda (died in 2011) ever since she found out about him on one of her trips to India. It's his precursor world and humor that made her appreciate the state of Goa, a place where she visits every year.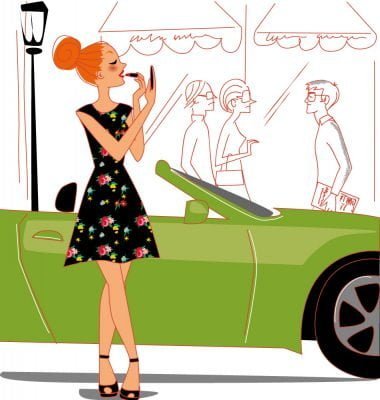 NANTES AND THE LOIRE VALLEY
As a young teenager, Solène moved to Nantes, where she rediscovered the River Loire, land of her father's family who come from Chinon.
Gastronome and a cook, she appreciates good cooking and good wine and particularly those that come from the Loire Valley, such as Muscadet and Chinon. (Good addresses on request).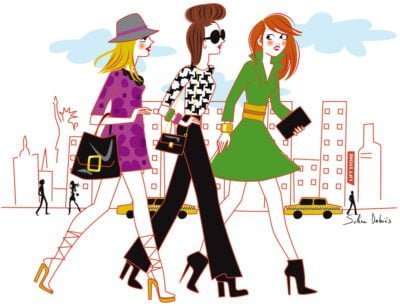 NEW-YORK
After having collaborated with numerous American Magazines, she met Michael in 2013, an illustrator agent in New York: Art Rep NYC. She loved this city where she's now pursuing exciting new creative adventures.
Elegant steps, trendy looks, urban attitudes and colorful dress codes, the women (and some men) drawn by Solène Debiès wonderfully illustrate fashion, beauty and our society's lifestyle. It's not surprising that large brands such as Givenchy, Nestlé, or "Galeries Lafayette", and magazines such as ELLE and Marie-Claire call for trendy sketches by this artist who is always up to date with the latest style. 
Magazine "Tendances graphiques"
"Clients who work with Solène always enjoy the experience. She is thoughtful, professional and always delivers beautiful work. Her illustrations add glamour to any project in the lifestyle, beauty and fashion markets. Her vibrant color palette, clean lines, expertise illustrating figures, and unique stylization of characters and environments is something only she can illustrate".
Michael Thibeault, illustrator agent in New-York