The new season of the TV show "Beautiful By Cristina", which talks about fashion, beauty, lifestyle on Teva, has begun !
FASHION LOOKS AND ADVICE BY CRISTINA CORDULA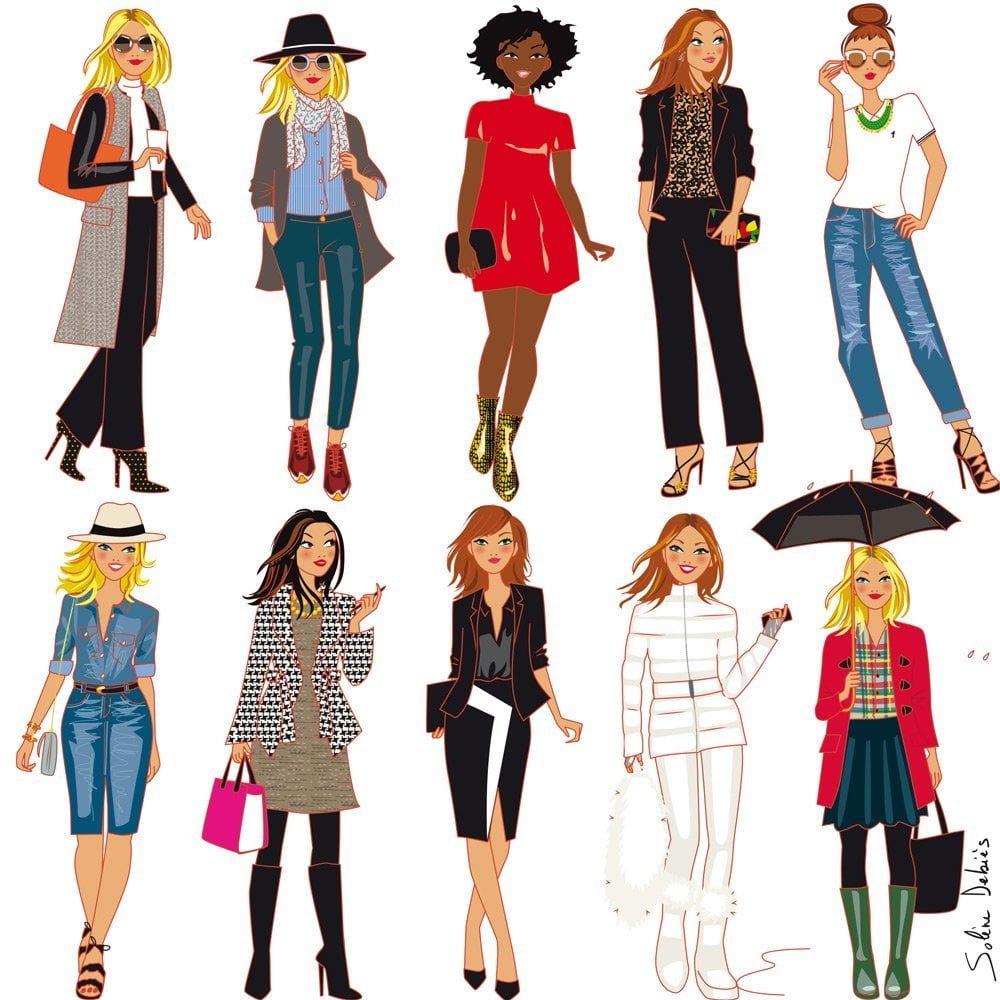 For the fourth season, I'm the fashion illustrator : I draw the fashion looks and I illustrate the advice given by Cristina Cordula who is the stylist. Here are some outfits taken from the first issues : the high waist pants, the tweed suit, the pencil skirt … Cristina gives us her advice on how to wear this season's trends … and timeless outfits !
According to your body shape, Cristina gives you her advice on what outfits that emphasize your figure, and I illustrate the looks : for example, in the first illustration, the girl is small and is wearing high waist pants with heels. In the second round, she wears a shirt and pants but doesn't tuck her shirt in. In the third, it has a little belly and also wears the shirt hanging out.
How to wear the pencil skirt in a modern way : forget the pastel pink twinset , the stepmother's pearl necklace and flesh coloured tights ! Opt instead for a fitted pencil skirt, the shirt worn loose, and heels !